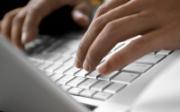 The number of graduates in the workforce has more than doubled since 1995, and black graduate numbers have grown impressively, according to a study by the Centre for Development Enterprise which was published on Thursday.
The study debunks the myth advocated in some quarters that large numbers of South African graduates are unemployed. Of 1-million graduates in the workforce in 2011, only 5% were unemployed.
Director of the centre Ann Bernstein said: "Over the past 15 years the demographic profile of graduates has changed remarkably, with the number of white graduates in the labour force having doubled, while the number of black graduates has tripled."
The study is based on research by Prof Servaas van der Berg and Hendrik van Broekhuizen from Stellenbosch University, which analysed graduate employment trends since 1995 using Statistics South Africa data.
It says in 1995 there were about 460,000 graduates in the labour force 4% of whom were unemployed. By 2011, there were more than 1-million graduates in the labour force, with only 5% unemployed.
One of the advocates of the view that large numbers of graduates are unemployed is Adcorp economist Loane Sharp, who publishes an employment index based on data from employment recruitment agencies. Mr Sharp recently wrote that in 2011 there were 600,000 unemployed graduates. In a population of more than 1-million graduates, this implies an unemployment rate of more than 50%.
"The myth that graduates in general, and black graduates in particular, are struggling to find work needs to be put to bed. The simple fact is that the country has done better at increasing the number of graduates from its universities than almost anyone recognises. It is a positive foundation on which we need to build," Ms Bernstein said.
The value of a university degree for job prospects is clearly illustrated by the study. For people with non-degree tertiary education, the unemployment rate is about 16%. It is about 29% for matriculants and for those with less than 12 years schooling, it is about 42%, it says.
Ms Bernstein said there were two clear policy implications from the study. The first was that the labour market for graduates was "very tight" and employers were desperate for skilled and educated workers.
Given this, South Africa should lift barriers to the immigration of skilled workers, which would have a positive effect on growth and employment and would drive down the premium on skilled wages. This in turn would help reduce income inequality.
But the good news about graduates in the labour market was dampened by the finding that graduates were increasingly found in the private sector. The proportion of graduates working in the public sector fell from nearly 50% in 1995 to about 35% in 2011, the study says.
Written by: Carol Paton
Picture credit: Business Day
This article was published on Business Day.