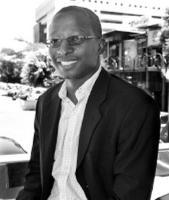 Writing in 1922 on the burial of the dead, TS Elliot, in The Waste Land, eruditely remarked that "April is the cruellest month, breeding lilacs out of the dead land, mixing memory and desire, stirring dull roots with spring rain".

This April, I could not help but pause and reflect on those words. I remembered the events of Aprils gone by that brought sorrow to our land. My thoughts do not exclude the jubilant days such as April 26, 1994, when I first cast my vote at Rhodes University's Great Hal in Grahamstown.

I spent the day on April 27, 1994 following coverage, commentary and analysis on television. I never regretted voting the day before.

I also enjoyed the trips to the grand Rand Show and the birthday parties of my friends. However, I also remember how I struggled to follow my history teacher early in primary school battling to explain how a handful of Dutch settlers on April 6, 1652, descended on the Cape in three vessels and brought misery to our forebears, which misery was then bequeathed to us. Looking at the legacy of apartheid and colonialism, I am convinced that April in 1652 was the cruellest month to our continent and her people.

Indeed, as noted by TS Elliot, April mixes memory and desire. On April 6, 1979, Solomon Kalushi Mahlangu paid a supreme sacrifice for the freedom of his people. At the tender age of 19 Kalushi subordinated his youth, joined Umkhonto weSizwe, and fought gallantly against a system that meted out violence daily to our people. His execution by the apartheid regime leaves a bitter memory.

We remember Kalushi today as a martyr because of his love for his people, a character which is rare in today's youth. We cannot help but harbour a lingering desire for a selfless youth which understands its mission as the youth of the ANC in 2013 South Africa.

Although April 6, 1979, has left us with a bitter memory of loss, it fills us with a desire to see a youth of the calibre of Kalushi emerging within our ranks.

In 1986 the people's resistance to apartheid had spread to the dusty and sleepy village of Vlaklaagte No1 in Mpumalanga (formerly KwaNdebele). In response, the apartheid government and its bantustan surrogate meted out violence of untold proportions.

On April 28, 1986, the imbokodo vigilantes invaded Vlaklaagte No1, abducted, tortured and maimed students, workers and community leaders. I remember that day vividly.

We all mourned the death of Jacob Skhosana, who was abducted, mutilated and brutally murdered. His crime was to defend the students of Mandlethu High School against the vigilantes and the police when they protested against the KwaNdebele bantustan being granted pseudo independence by Pretoria, along the lines of Transkei and Bophuthatswana. His death and the tales told of his torture and gruesome murder forced our juvenile minds to ponder complex political questions. That day marked the end of our political innocence.

This past weekend, on the eve of another April, as I re-read the report of the Truth and Reconciliation Commission on the story of Jacob Skhosana, I found myself sobbing and reliving the emotive atmosphere in the streets of Vlaklaagte No1 and accompanying winds of change, a mixture of memory and desire.

From Vlaklaagte I found myself in Grahamstown in 1993 as a freshman at Rhodes University. My nascent political consciousness was nurtured by robust political debates. I was particularly intrigued by the debates on the suspension of armed struggle and the sunset clauses. Our debates mirrored what was taking place in the national political theatre.

April 1993 stirred the dull roots of a civil war with its rain, the bullets that ended Chris Hani's life. On April 10, 1993, I watched the TV news with disbelief. Chris Hani had been shot dead. One still wonders what the motive was. What was clear was that our passage from apartheid to democracy was in jeopardy.

I did not fully understand the impact of his death until I witnessed the ANC carefully steering the country away from the brink of a civil war in the days and months that followed.

It was the singularity of purpose and the resolution not to detour in our leaders that helped the country avoid regress. Today, 20 years later, I still remember that Rhodes University had to be forced to mourn Chris Hani and fly the university flag at half mast.

Chris Hani was to student activists at Rhodes not only a revolutionary, as an alumnus he was one of us. He reminded us that we too could dedicate our lives to the freedom of our people.

It was as if April 1993 could have not been more cruel. On April 23, 1993, Oliver Tambo left us. Although he was old and frail, it felt like he should have been spared at least until freedom day to witness the fruits of his labour.

It had always been OR Tambo's mantra that the freedom of our continent was indivisible from ours. He taught the oneness of the continent and the necessity to view South Africa as part of the global community. Today we commemorate Tambo and seek to emulate his diplomacy and selfless service.

Further from our shores, we are reminded of the curse of April 6, 1994. On this day the airplane carrying the presidents of Rwanda and Burundi was brought down. This was followed by a genocide that left nearly 1 million dead. The Rwandan genocide reminds us of how our existence can be threatened by divisions sowed by tribal and ethnic fanaticism.

As we battle to rebuild the continent and rid it of disease and underdevelopment, perhaps we should remember the toils and tribulations brought by apartheid and colonialism. We should understand that addressing the legacy of April 6, 1652, will require sacrifice, selflessness and love for our people and continent.

In South Africa, as we celebrate freedom month, we should remember there are those who have yet to taste the fruits of freedom. Like Kalushi, Skhosana, Hani, OR and others, we can utilise our privileged positions to advance those who are less fortunate than us.
Written by: Siyabonga Mahlangu
Picture credit: Business Day

Siyabonga Mahlangu, an admitted attorney, is special adviser to Minister of Public Enterprises Malusi Gigaba. This article was published on The New Age.