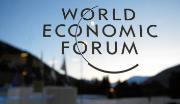 The Africa Competitiveness Report, released annually by the World Economic Forum, the World Bank, the African Development Bank and the Denmark Foreign Affairs Ministry, reflects both good and bad news. For South Africa, things are looking relatively peachy: we're one of only two African countries sitting in the top half of the Global Competitiveness Index. But the report also shows that 14 out of 20 of the world's least competitive economies are in Africa, and the continent remains the lowest-performing region globally. By REBECCA DAVIS at the World Economic Forum (Africa).
South Africa is leading the continent when it comes to economic competitiveness. That is the finding of the 2013 Global Competitiveness Index, which ranks South Africa as 52 out of 144 countries. This is, however, a drop of two places from last year's index. Nonetheless, it's the highest place that any African country managed to achieve: the closest competitor is Mauritius, sitting at number 54, followed by Rwanda at 63. The other best-performing countries in Africa are Botswana, Gabon, Morocco, Namibia, and Seychelles.
Interpreting results for journalists at the World Economic Forum's Africa sitting in Cape Town on Thursday, World Economic Forum chief economist Jennifer Blanke explained that "competitiveness" is here defined as the extent to which countries have in place institutions and factors to make them productive.
"When you look at Africa, you really do see a story of gaps," Blanke said. These gaps are twofold: firstly, between Africa and other emerging market regions, and secondly, between the region's own economies.
In terms of the first, the report notes that, on a continent-wide level, Africa's competitiveness is lagging behind Southeast Asia, Latin America and the Caribbean. The areas in which the gap is most evident are those of quality institutions; infrastructure; education; and macro-economic stability. Given that Africa is the world's youngest continent – with over 50% of the population under the age of 30 – the report notes that a particular concern is the region's neglect for its talent pool; Africa is "underperforming significantly in education and providing a healthy environment for its citizens".
Then there is the competitiveness divide between African economies themselves. While the likes of South Africa and Mauritius are sitting just below the Southeast Asian average, and above India (59) and Russia (67), 14 of the bottom 20 economies on the Global Competitiveness Index are African. The lowest-performing economy on the whole list – number 144 – is an African country (Burundi). The report therefore calls for greater regional integration, a point highlighted by Blanke.
Blanke suggested that some of the reasons why regional trade and integration remain low come down to factors like the cumbersome border administration in place regarding import and export procedures. She also pointed to the lack of use of information technology in these processes, which makes it hard to get useful data. In addition, a continent-wide infrastructure deficit also hits the continent hard: a problem more pronounced in landlocked African countries.
But regional integration also remains troublesome as long as African countries continue to face exceptionally diverse conditions and challenges. "There is no one-size-fits-all blueprint for improving competitiveness", the report notes. A middle-income economy like South Africa takes on problems vastly different from that of a lower income economy like Burundi.
The competitiveness report assesses countries on pillars ranging from technological readiness to business sophistication. When it comes down to the individual pillars, South Africa's performance is uneven. It leads the country in "financial market development", "technological readiness", "market size", "business sophistication" and "innovation". But it doesn't even feature in the top three African countries when it comes to factors like quality institutions; infrastructure; labour market efficiency; or – unsurprisingly – health and primary education.
For the latter pillar, for instance, South Africa has a rank of 132 out of 144, while a country like the Seychelles is sitting at 47. South Africa's poor education performance, in combination with its poor labour market efficiency performance, points to a country which is flagging in its ability to "fully leverage its human resource potential", the report suggests. It points out that even when it comes to higher education, South Africa has a university enrolment rate of only 15%, compared to the 82% of the US and South Korea's 95%.
Nonetheless, for the continent as a whole, the report does show "gradual improvement". From 2005 to 2010, there were big gains in African competitiveness in areas like institutional quality and infrastructure development. But since 2010, the report states, these improvements have "come to a near standstill or even deteriorated across a number of African economies". Improvements in macroeconomic stability and health and primary education have also either levelled off or even witnessed a slight decline this year.
A survey undertaken by the World Economic Forum in 2012 found that the most problematic factors for doing business in Africa were considered access to financing and corruption, with infrastructure shortages just behind. This latter point was one highlighted by the African Development Bank's Mthuli Ncube during Thursday morning's press conference, where he called infrastructure the "single most important area for development in Africa". Ncube estimated that fully 3% of African growth is being lost due to gaps in infrastructure.
In a question and answer session, a journalist asked Blanke how confident economists were that meaningful steps can be taken in the medium term to fill Africa's competitiveness gap. "These challenges have been known for a long time," said Blanke. "We were talking about the African Renaissance 10 years ago and then it sort of didn't happen." But Blanke noted that she did believe that there was a different spirit in the air these days. "The time is propitious to make changes," she said.
Written by: Rebecca Davis
Picture credit: Daily Maverick
This article was published on Daily Maverick.