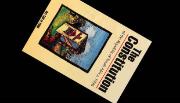 On Sunday, the Sunday Times and City Press newspapers appeared to be competing for the best angle on a story that could suggest, again, that the very foundation of our nation state is about to be rocked. The two stories relate to what looks like a formally loving relationship between the head of enforcement at the SA Revenue Services Johann van Loggenberg, and a lawyer, Belinda Walter. Walter was not only the former head of the Fair-Trade Independent Tobacco Association, but also, according to the City Press, a member of a "rogue unit within the State Security Agency". In other words, it appears that a member of SARS was involved with someone who was part of a group of people involved in the Richard Mdluli Affair, and who were trying to discredit SARS as an agency. It really could not be more serious. By STEPHEN GROOTES.
The success of South Africa as a going concern really rests on a few major pillars. Two of the most crucial ones are the tax authority, and the intelligence agency. These are the two organisations that do not have to follow the usual prescripts of the Constitution. They are given special powers to tap phones, intercept communications, follow people, get access to their bank accounts. The people involved have to be a cut above the rest of us, to always act in the "national interest", and within the proper prescripts of that phrase. They also have to be watched carefully. Keeping an eye on them is a problem as old as the Roman nation state. Quis custodiet ipsos custodes - who will watch the guards themselves? - is a question that even Barak Obama has had to grapple with in the fall-out from the Snowden affair.
All of this means that when two of these organisations become intertwined in what looks like some sort of battle between them, it is vitally important that the rest of us pay close attention.
First off, the facts. As we understand them, at least. The Sunday Times story (which is behind a paywall, but no doubt timeslive.co.za will have a report on it at some point) suggests that Van Loggenberg may have given certain confidential information to Walter. He also claims that there is a network of "rogue agents intelligence services seeking to topple him". So far, so good; all juicy stuff. However, the City Press report appears to go much further, claiming that Walter is a member of a rogue unit that was allegedly using convicted drug dealer Glenn Agliotti to recruit smugglers, tried to reinstate Mdluli in the Police Intelligence Unit, and wanted to remove the top management of SARS.
While it would be a huge blow to SARS to see Van Loggenberg having to go (he appears to have played a major role in some of the most high-profile cases SARS has dealt with, including that of one JS Malema), it is the rogue spy unit that could turn out to be far more important. The last few years have seen strange goings-on; questions that cannot be answered. The prime example, is of course, who gave the "Zuma spy tapes" to President Jacob Zuma's attorney Michael Hulley. Answer that, and so much else will come out, eventually. The other question is who has been backing Mdluli so strongly, and what kind of power he has; not to mention why he has received protection, apparently from the top level. And these questions go back even further: why was then-DA master strategist Ryan Coetzee'slaptop stolen in 2001 or even Cosatu spokesperson Patrick Craven's three laptops taken just two years ago?
In many countries you would expect a group of people in such a "rogue unit" of the country's intelligence services to really be in for their own benefit. In other words, if someone has gone rogue within the tax service, or the spy service, they would be selling or manipulating information for financial gain. They may even be selling out their nation to an opposing nation. It's a movie we've all seen before.
Where this is different is that this seems to really be a fight for control of the nation itself, to get a hand on the upper levers of power.
In other words, this is about politics through other means.
It would be easy to claim that that is being too cynical, that old Grootes is just making it up again, and the media are being paranoid. But there is plenty of evidence to show that our spy agencies, among others, have been compromised for years. Billy Masetlha had to go to the Constitutional Court after then-president Thabo Mbeki tried to remove him as head of the National Intelligence Agency back in 2007. Just ahead of Polokwane, you may remember.
And then, of course, we have what is happening within the National Prosecuting Authority. Just this weekend came news that perjury charges have now been laid against three of its top officials, namely former acting NPA head Nomgcobo Jiba, director of public prosecutions for north Gauteng Sibongile Mzinyathi and head of the NPA's specialised commercial crimes unit Lawrence Mrwebi. Advocate Jiba and Advocate Mrwebi both played a role in the decision to withdraw charges against Mdluli. That decision was reversed by the North Gauteng High Court, and then also by the Supreme Court of Appeal. The SCA also added for good measure that it believed Mrwebi had lied about why he had taken the decision, and also upbraided Jiba for standing aside and letting it happen. In other words, they're both guilty of wrongdoing here. As this comes amid an announcement by Zuma that he is considering suspending NPA head Mxolisi Nxasana, it would appear Nxasana is well aware Jiba would be acting NPA head in his absence, and is thus striking preemptively.
By laying criminal charges against her now, he may be able to prevent her from running the NPA while he is gone. And for those who suggest it's too harsh to think Jiba would just be running the NPA for Zuma, don't forget the salient detail; Zuma expunged the criminal record of her husband, Booker Nhantsi, so that he could get a job in a municipality.
All of that would serve to suggest, then, that it is entirely possible that this "rogue unit" is indeed playing a political role. It may be that part of that role is simply to weaken SARS by any means possible. Up until now SARS has managed to stay out of politics. Considering how virtually all other state agencies have been dragged into politics, that itself is an achievement. It is going to get much harder now. It has an acting head in Ivan Pillay. He has already been in that role for over a year, when legally, there can only be an acting head for 90 days. The delay in making an appointment has not been explained at this point. Just another person in an acting job, then, but one that is vital to the future of all of us.
At this stage in our history, we know that the NPA is no longer apolitical. We now that the spy agencies are no longer apolitical. We know that so many other state organisations are riven by politics. SARS may be all that we have left.
If it falls, so do we. Really. DM
Grootes is an EWN reporter and host of The Midday Report on Talk Radio 702 and 567
By Stephen Grootes
Source: Daily Maverick