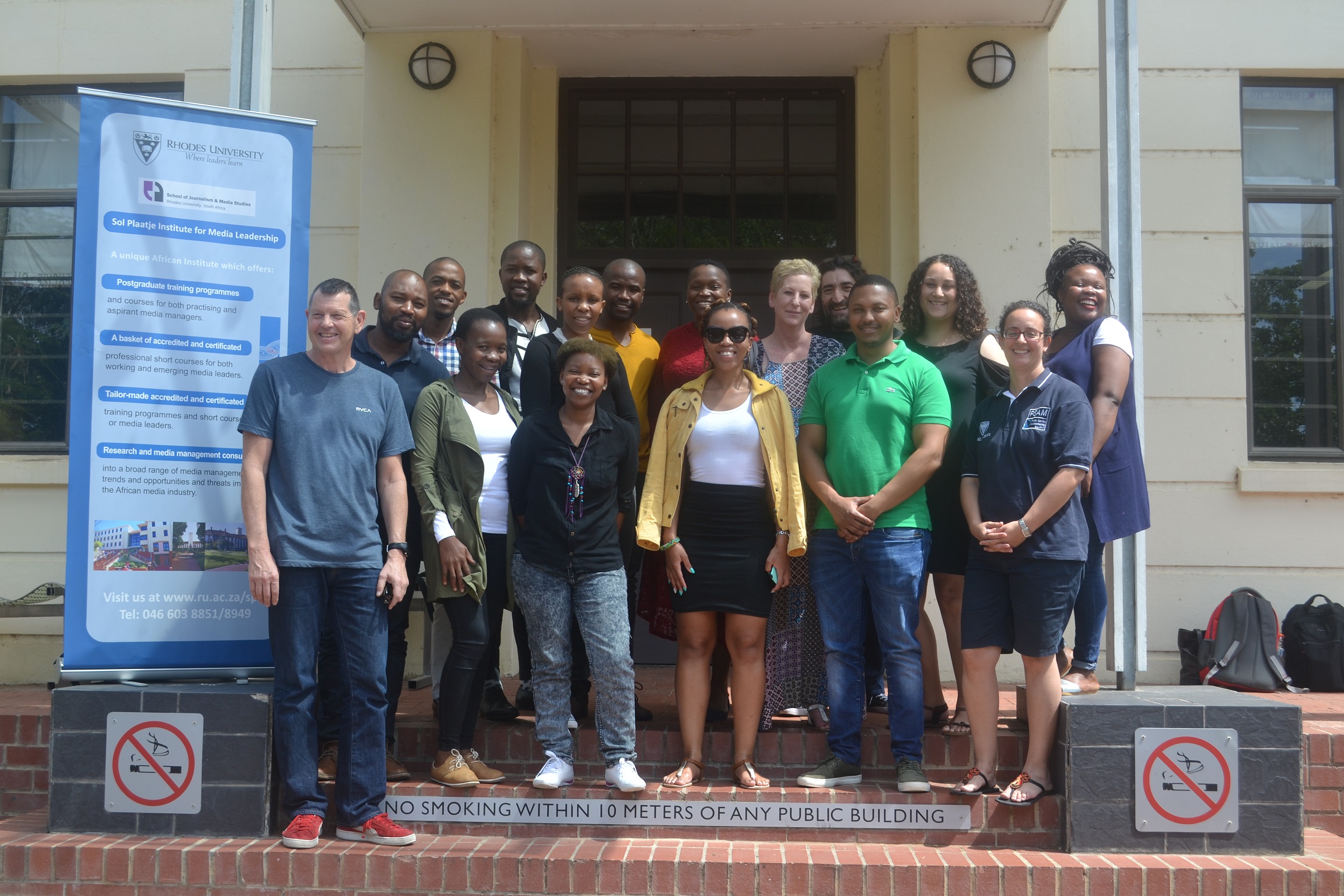 By Mbalenhle Buthelezi
GRAHAMSTOWN - A seasoned mix of journalists, communicators, marketers and researchers have praised a course they attended at the Sol Plaatje Institute (SPI) for Media Leadership, saying it has capacitated them with the necessary digital skills and tools to excel in their jobs.
The Essentials of Digital Media Management (EODMM) course, held at Rhodes University in March this year, focused on a range of digital strategies and provided participants with insights and practical skills that will equip them to make direct interventions in their respective jobs.
It covered content creation using mobile devices, big data, digital media business models, and future digital trends.
The strength of the course was in its relevance to the diverse group of participants who engage with different audiences on a range of digital and social media platforms and who have to think differently about the content they produce and the platforms to use.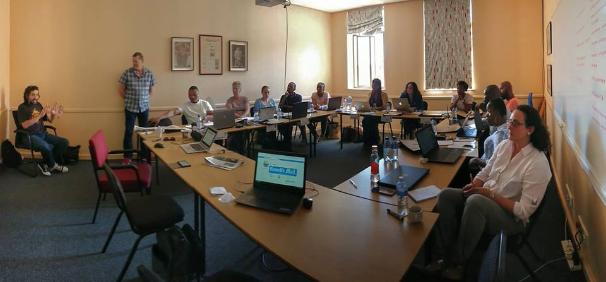 Strato Copteros engaging the participants on media ethics in the digital era (Pic source: Social Weaver)
The course participant's included government communicators from various departments and municipalities in the Eastern Cape and KwaZulu Natal, stakeholder engagement officers from the Rhodes University's Communications Division, journalists from media houses in the Eastern Cape and advocacy researchers from the Public Service Accountability Monitor (PSAM), an arm of the Rhodes University's School of Journalism and Media Studies.
For Gugu Phandle, a multimedia reporter at the Daily Dispatch, the most useful elements were learning the fundamentals of how to increase numbers of audiences on the website.
"For me it was about getting subscribers, getting page reaches and how you have to have engaging content in order for people to be attracted to what they read. I also learnt a lot of tools to gather analytics, which is very important in the line of work that I do. I need to know who's reading what, at what time," Phandle said.
Mandilakhe Kila, a Stakeholder Engagement Officer at the Rhodes Alumni and Development Unit, commended the course for giving him cutting-edge knowledge on the various mobile content creation tools that he will effectively use.
Ilva, a Senior Social Media Officer, added that "learning about the statistics of video being so widely used in South Africa was useful".
The five-day professional short course was also beneficial for government communicators like Nangamso Ngceke, a Communications Officer at the Eastern Cape Province's Chris Hani District Municipality, who gained a better understanding and effective use of social media platforms for government communication purposes.
Many of the participants found value in the practical exercises and working in teams to share their knowledge and experiences with colleagues.
The course was jointly led by Steve Kromberg, Michael Salzwedel and Strato Copteros, who are experts in the digital industry and specialise in communication strategies, digital media management, online business models, wearable technology and digital media ethics.
The SPI also runs a basket of other accredited professional media management and media business courses (please visit www.ru.ac.za/spi/) and offers the only formal postgraduate qualification in media management in Africa and the developing world. It has graduated more than 400 of these top-level postgraduates, many of whom today occupy senior positions in the media in Africa and internationally
The next EODM short course will run from 16–20 September this year. For more information about the short courses offered at the SPI, please contact the Institute's Course Co-ordinator, Mbali Buthelezi, at m.buthelezi@ru.ac.za or call her on 046 603 8949.
ENDS.
Source: SPI
Please help us to raise funds so that we can give all our students a chance to access online teaching and learning. Covid-19 has disrupted our students' education. Don't let the digital divide put their future at risk. Visit www.ru.ac.za/rucoronavirusgateway to donate