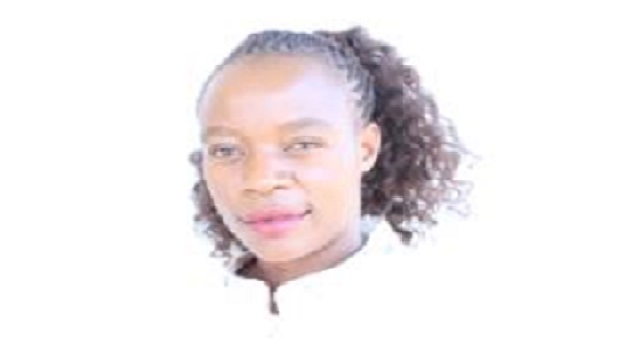 Chisomo Ngulube
BOSTON, Massachusetts -- A new piece was fitted into the puzzle that is Chisomo Ngulube's life when she was recently named as a winner of the prestigious 2017 Nieman Journalism Fellow at Harvard University in Cambridge, Boston, Massachusetts in the United States.
Ngulube, the chief editor at the Malawi Broadcasting Corporation, has just taken up the fellowship.
She completed the Postgraduate Diploma in Media Management (PGDip in Media Management, which is popularly known as the PDMM) at Rhodes University's Sol Plaatje Institute (SPI) for Media Leadership in 2014.
Being shortlisted
What began as a rigorous application process for the fellowship -- being shortlisted among hundreds of applicants and then interviewed on Skype -- culminated in the news that Ngulube had been chosen to join 23 other journalists from across the world to participate in one of journalism's most acclaimed fellowships.
Twelve of the fellows are from the United States and she is the only African working for an African media organization in the group.
"I am elated, overjoyed and grateful to be accorded this rare opportunity to study at one of the world's most prestigious universities. I must admit it's quite challenging but I am relishing the opportunity of rubbing shoulders with some of the world's best journalists and rubbing onto them some of my own experience and knowledge," she said recently.
While at Harvard, Ngulube -- the second Malawian to participate in this fellowship -- will build on studies she began at the SPI and explore how to maintain and manage journalistic standards in an era of media convergence.
Grateful
"I am grateful for my PDMM experience because it prepared me to take on bigger challenges. While at the SPI, I at times dreaded all the readings that (SPI Director) Francis Mdlongwa and the other lecturers put us through. Today, I am grateful because at Harvard the readings are a bit more. The professors actually say this why it's called Harvard," she said.
Opportunity
"Studying in the US is also an opportunity to see from close range the challenges journalism is facing in the era of discontinuity, and how journalists and media houses are coping or failing to cope, and how the developing world can adapt and also begin to turn comments into conversations," said Ngulube, who sees her life taking on yet another new and exciting twist at the end of her Harvard experience.
The Nieman Foundation for Journalism at Harvard started in 1938. Niemans, as the selected fellows are fondly known, spend two full semesters at Harvard University auditing classes with some of the university's greatest thinkers.
The fellows also attend seminars, master classes and journalism conferences designed to strengthen their professional skills and leadership capabilities, thereby helping to fortify the news industry itself while also collaborating with peers.
Nieman Fellows are also able to audit classes at other US universities, including the famed Massachusetts Institute of Technology (MIT). With the knowledge they gain on campus and the relationships they build, fellows often return to work as journalism entrepreneurs, industry innovators and top managers in their newsrooms.∼
Source: Rhodes SPI
Please help us to raise funds so that we can give all our students a chance to access online teaching and learning. Covid-19 has disrupted our students' education. Don't let the digital divide put their future at risk. Visit www.ru.ac.za/rucoronavirusgateway to donate