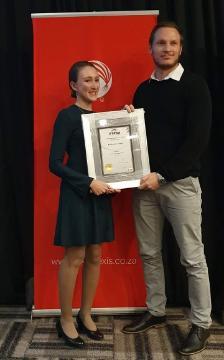 Date Released : 23/05/2019
On Wednesday 22nd May 2019, the IITPSA Eastern Cape Chapter Committee awarded the 2019 IT Student of the Year Award to Katherine James, a final year MSc student in the Department of Computer Science. ....
Khanya Maths & Science Club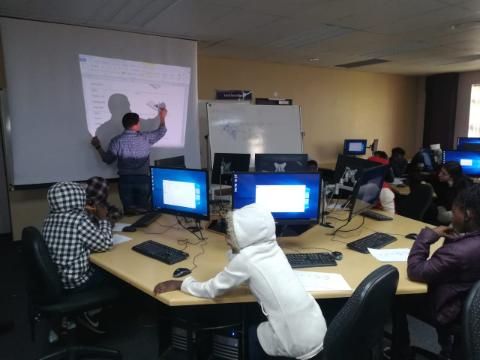 Date Released : 04/09/2018
Dr Mos Tsietsi ran an educational workshop in August for the Khanya Maths and Science Club ....
O-week 2018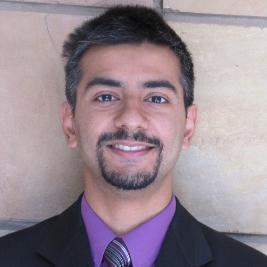 Date Released : 02/02/2018
The 2018 Orientation week lecture is @11h30 on Wednesday in Chemistry Major ....
SAICSIT 2017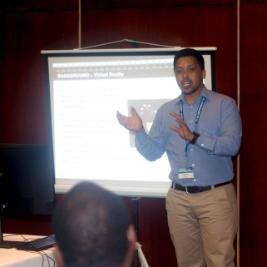 Date Released : 09/10/2017
Philip Machanick, Mosiuoa Tsietsi and Ibraheem Frieslaar presented papers at SAICSIT 2017 ....
Visit by George Wells to Massey University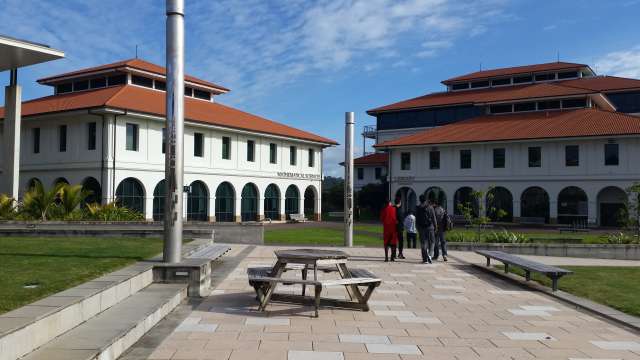 Date Released : 11/10/2017
George Wells visited the Institute of Natural and Mathematical Sciences, at Massey University's Albany campus ...
World is now a click away in EC rural area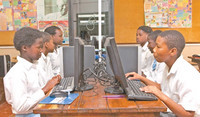 Date Released : 22/04/2013
THEY may attend school in the isolated countryside of Dwesa, far from the technology associated with big cities, but Wild Coast children and their teachers are connected to the world, thanks to Rhodes University's Siyakhula Living Lab project.
Meet WordHound, the tool that puts a personal touch on password cracking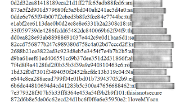 Date Released : 20/08/2014
In the vexing pursuit of passwords that are both easy to remember and hard to crack, many people embed clues into their login credentials, choosing for instance, "playstationplaystationdec2014" ...
MobiSAM to launch in September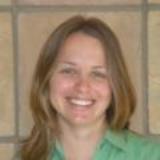 Date Released : 29/08/2013
The 2nd of September will see the launch of a year-long pilot project for new initiative MobiSAM which seeks to investigate how mobile phone technology can be used to improve citizen participation in local government.
Tech geek honoured for connecting local schools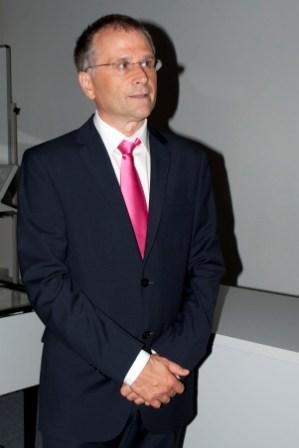 Date Released : 02/04/2012
Professor Alfredo Terzoli, head of the Telkom Centre for Excellence at Rhodes was awarded the vice chancellor's distinguished community engagement award on Monday 26 March. The purpose of the award is to acknowledge academic staff who make an effort to stimulate community engagement activities between Rhodes and the community through teaching and research.
Rhodes University's Professor Alfredo Terzoli is dti Technology Awards finalist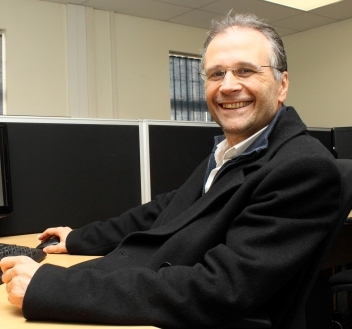 Date Released : 14/11/2012
Rhodes University's Professor Alfredo Terzoli is a finalist in the 2012 Department of Trade and Industry (dti) Technology Awards in the Human Resource Development category.
Rhodes' Telkom Centre of Excellence celebrates 15 years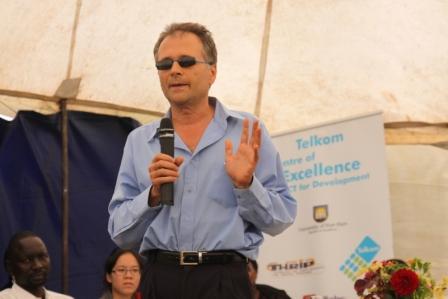 Date Released : 25/04/2012
Rhodes University's Telkom Centre of Excellence in Distributed Multimedia, in partnership with Telkom and the South African government, is celebrating 15 years of growing local telecommunications and information technology skills, promoting a culture of excellence in research in information and communication technology, and providing facilities to encourage young scientists and engineers to pursue their interests in South Africa.