Links to other amazing organizations
Date Released : 02/03/2018
CSD is also working with other amazing organizations as well! Please take a look at what they are doing and also what they offer.
Students writing (22/02/18)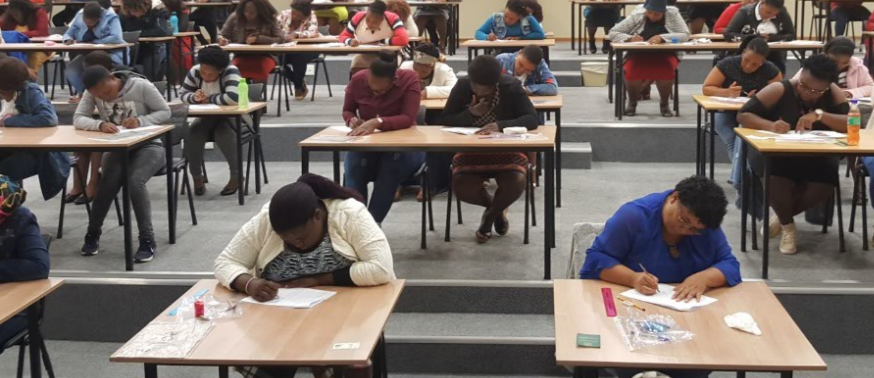 Date Released : 28/02/2018
The 2018 academic year started off on a positive note. The first contact session for the Eastern Cape cohort who are in their second year, was held from Monday, 8th to Friday, 12th January 2018 in the RU Education Department
Eyethu - CSD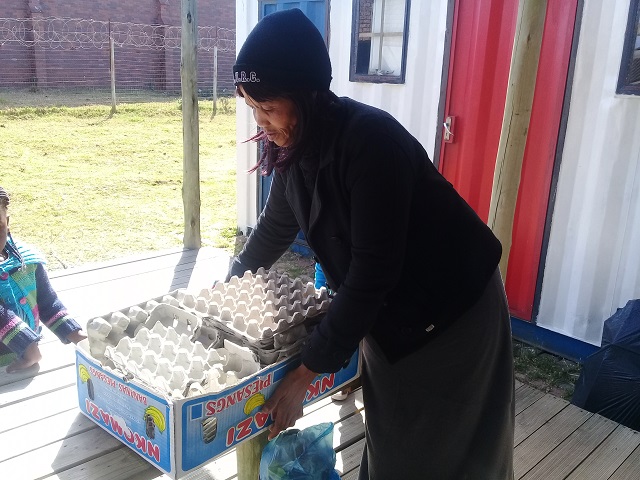 Date Released : 20/09/2017
Eyethu is CSD's recycling depot and is used to inspire our teachers to make resources for their classrooms and to do exciting activities with their learners.
St Mary's Toy Library Construction
Date Released : 24/01/2017
Monday 23 January 2017 the installation of the Wendy House Toy Library at St Mary's started.
Site visit Website article
Date Released : 08/02/2017
At the beginning of February I had an opportunity of visiting three schools in and around Grahamstown as part of the ECD Level 4 qualification.
Thembsi's Quarterly ECD Report Back
Date Released : 12/07/2017
In this report, I am going to report briefly about the activities and experience that have took place during the term of 14 to 29 June 2017. This will include successes and challenges of the workshops, training and everything that I have been doing during this period.
BEd News
Date Released : 28/06/2017
The BEd Co-ordinator, Ms Jenny Hodgskiss, and the School Support Facilitator (SSF), Mrs Johanna Muroa, undertook a fieldtrip to the Northern Cape from 29th to 4th June 2017. The purpose of the trip was to observe and assess teaching practice, provide support and guidance in the classroom and present a district workshop to twenty-eight funded teachers who are registered for the third year of a Bachelor of Education (Part-time) Foundation Phase Degree at Rhodes University.
Eyethu Waste Room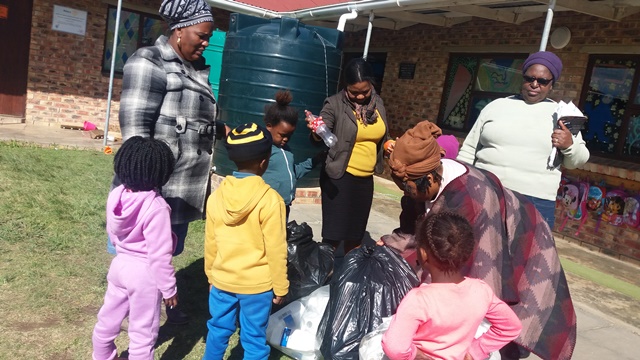 Date Released : 01/06/2017
Eyethu is the recycling depot at the Centre for Social Development. We recycle waste such as toilet paper rolls, yoghurt containers etc.
A Visit by Little Bears Pre-school
St Mary's Toy Library Launch
Date Released : 16/05/2017
On the 12th May 2017 we launched our second Toy library which is attached to St Mary's in Grahamstown.
Northern Cape B.Ed. (Part-Time) Foundation Phase group attends a contact session at Rhodes University
Date Released : 09/05/2017
The third year part-time students from The Northern Cape came to Rhodes University, Grahamstown, on Sunday 2 April 2017 for a contact session that lasted a week.
Northern Cape BEd team attend a district worksop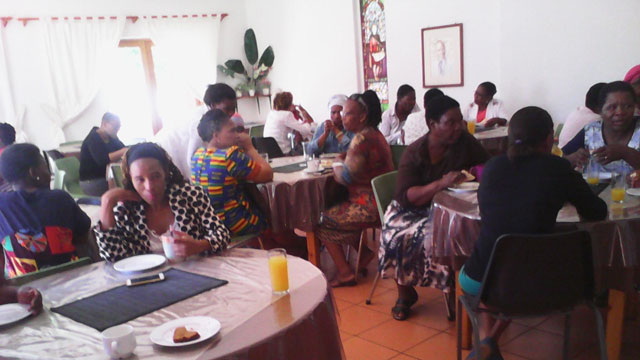 Date Released : 07/02/2017
The third- year students from the Northern Cape attended a district workshop on Saturday, 28 January 2017 at Moffat Mission, Kuruman. Despite the long distances some students had to travel, they were all punctual and there was 100% attendance.
Eastern Cape B.Ed Graduation
Date Released : 11/05/2017
On Friday afternoon, 21 April 2017, CSD, celebrated the graduation of 36 students at The Monument, Grahamstown.
B.Ed Part-Time January 2017 News Flash
Date Released : 20/01/2017
The first contact session of the BEd (Part-time) Foundation Phase Degree took place from 4 -7 January 2017 at the Rhodes University Education Department.
Literacy Centre opened in Ntlemeza Primary School – KwaNobuhle, Uitenhage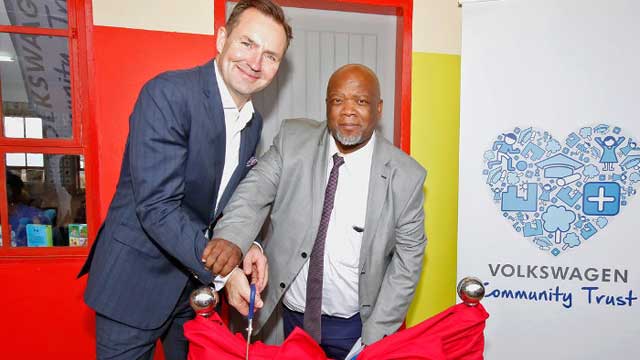 Date Released : 20/03/2017
As part of the legacy of making sure that all learners in Uitenhage are functionally literate by the end of Grade 3, the Volkswagen Community Trust opened the first Literacy Centre in Uitenhage.
Site observation report on Asanda Klaas
Date Released : 31/01/2017
On the 25th of January as her lecturer, I visited Asanda Klaas in her learning site which is at Thylulwazi Pre-School.
Nelson Mandela Metro DSD Training
Date Released : 08/02/2017
On the week of the 30th January 2017 CSD had a contact/training session on political and socio-economic factors that impact on community development.
B.Ed. Part-Time Foundation Phase Eastern Cape Students receiving book packs from Biblionef
Date Released : 28/06/2016
The Course Coordinator required the Eastern Cape Students to each write an official letter to Biblionef