Rhodes > Psychology > People > Mr Sizwe Zondo
Sizwe Zondo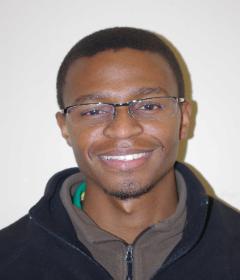 Lecturer
BA Hons (UCT); MA (UCT)
E-Mail: s.zondo@ru.ac.za
Teaching
Introduction to Neuropsychology
Biological Psychology
Research Interests
Pediatric Neuropsychological Rehabilitation (HIV, and Head Injuries)
Pediatric Neuropsychology and Assessment
School Neuropsychology and educational rehabilitation
Rural Psychology and Indigenous models of wellbeing (Ubuntu Psychology)
Publications
Chris, Kenyon., Sizwe Zondo., & Motasim, Badri (2010). Determinants of self perceived HIV risk is young South African engaged in concurrent sexual relationships. Journal of Reproductive Health, 14, 171-181.
Chris Kenyon & Sizwe Zondo (2011). Why do some South African ethnic groups have high HIV rates and others not? African Journal of AIDS Research, 10 (1), 51-62.
WHY HAVE SOCIO-ECONOMIC EXPLANATIONS BEEN FAVOURED OVER CULTURAL ONES IN EXPLAINING THE EXTENSIVE SPREAD OF HIV IN SOUTH AFRICA?
Authors: Chris Kenyon, MB ChB, MA, MPH, Sizwe Zondo, MA, Robert Colebunders, MD, PhD, Sipho Dlamini, MB ChB, FCP (SA)
'Early Signs of success in the cognitive rehabilitation of children living with HIV/AIDS in rural South Africa"
Sizwe Zondo & Anja Mulder
Advances In Social Science, Management and Human Behaviour: SMHB 2014
doi: 10.15224/978-1-63248-032-3-116
Published in:
The Southern African Journal of HIV Medicine. Vol 13, No 1, 2012.
http://www.sajhivmed.org.za/index.php/sajhivmed/article/view/806/651
International Journal of Social Science & Human Behavior Study – IJSSHBS
Volume 2 : Issue 1 [ISSN : 2374-1627]
Publication Date : 30 April, 2015
http://seekdl.org/nm.php?id=5682
Last Modified: Mon, 25 Feb 2019 11:30:42 SAST