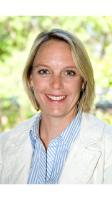 "The best way to grow economies and create jobs is to support and develop high-growth entrepreneurial businesses," says Catherine Townshend, the CEO of Endeavor South Africa and a Rhodes Business School graduate.

Endeavor South Africa, based in Johannesburg, is an affiliate of Endeavor Global, the US-based entrepreneurship accelerator that promotes entrepreneurship as the highest impact method to spur development and long-term job creation in emerging markets.

"At Endeavor South Africa we seek out South African entrepreneurs who have already achieved a minimum turnover of R15million per year and have the potential to break into the next level of performance," explains Townshend (nee Roberts) who completed Grade 11 and 12 at Queenstown Girls High, followed by a BSc from Rhodes University and a Post Graduate Diploma in Enterprise Management (PDEM) from Rhodes Business School.

"We are acutely aware of the challenges they face during the growth lifecycle of their businesses, which is why we assist them to realise their growth aspirations by offering access to our network of senior professionals and MBA students for mentoring, pro-bono consulting, access to capital and access to new markets.

Through the partnership, businesses that were employing 50 to 100 people, scale up to employ 100 to 500 people or more.

"It's extremely important for entrepreneurial development and job creation in South Africa because 13% of companies in South Africa are scale-ups (businesses growing at an average of 20% Compound Annual Growth Rate (CAGR) per annum), and they create 25% of jobs in South Africa."

One example she offers is Masana Hygiene Services, a national business with its headquarters in Gauteng created by Cynthia Makhombo who recruits female domestic workers as her team, offering cleaning services to corporate clients.

As part of its social investment, the company helps sponsor or provides access to sponsorship of tertiary education for all employees' children who achieve a university entrance matric.

Makhombo joined Endeavor in 2007 with 7 employees and has since grown this to over 2000 employers and a turnover of several hundred million per annum.

"I'm really interested in understanding the drivers of business and I get a thrill out of engaging with people and helping them succeed," explains Townshend who says she is "a big advocate of the PDEM and Rhodes Business School" which is committed to making a significant contribution to the development of an entrepreneurial culture in South Africa.

"The PDEM was an absolute inflection point for me and I gained much-needed skills to make a successful transition into a corporate finance career and my current position, which is all about entrepreneurial development," she adds.

The PDEM is designed to lay the foundations for students who wish to pursue the entrepreneurial route. Rhodes Business School is committed to making a significant contribution to the development of an entrepreneurial culture in South Africa.

Students can do the PDEM on a full-time basis in one year or on a part-time, modular basis over two years. At the heart of this is the understanding of how to create sustainable business models.

"The more effort we put into this, the more jobs we create. And the beauty of those jobs is that if the company is well run, those jobs are sustainable and lead to a multiplier effect on the local economy," says Townshend who is also channeling her substantial knowledge and interest in investment into understanding the key drivers of venture capital, the traditional money source for entrepreneurial businesses.

"This spectrum of funding is under-developed in South Africa and is a critical contributor to the success and health of the entrepreneurial ecosystem," she explains.

She has also been selected as a fellow on the Kauffman Fellowship, a two-year programme that focuses on capital formation in growth markets around the world. She is the first South African to participate in the Fellowship.