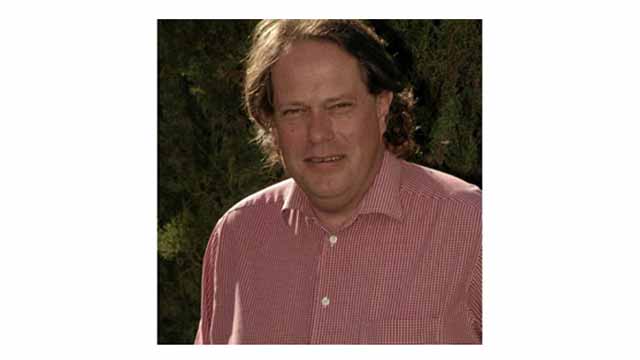 By Professor Owen Sae
Matthew Lester passed away, after a short illness, on the 12th March 2018 at the age of 56. Educated at St Johns, Rhodes University and Wits University, he was one of South Africa's foremost tax experts. Being the widely acknowledged off the wall accountant and tax guru that he was, I cannot even begin to do justice to writing an obituary to a friend and colleague, who was simply one of a kind. So I will plagiarise his own words from a project that he was working on so passionately, to make knowledge of governance and tax freely accessible via technology to everybody.
He qualified as a Chartered Accountant and then spent his national service at the Receiver of Revenue as a tax inspector, which he discovered he was quite good at. He hinted that he might have stayed there, but he then turned from being a "game warden" to a "poacher" as a tax consultant. That didn't last very long, thanks to his father, who told him, "Those who can't, teach. And those who can't teach lecture. And those who can't lecture, consult". So he ended back at the Department of Accounting, Rhodes University in 1998, rehabilitating himself from being a tax consultant. The real motive though was a lifetime addiction to fishing and walking his dogs on the beach.
The loss of Matthew's talents to the Receiver of Revenue and the tax consulting profession was without a doubt to the immense gain of every tax student who ever sat in his classroom. In 2001, he received the Rhodes University Vice-Chancellors Award for distinguished teaching. In 2009, Matthew received the South African Institute of Chartered Accountants (SAICA) Southern Region Honours Tie for his contribution to the continuing education of chartered accountants in South Africa. By then he was doing a series of tax updates on the national circuit, where it was sometimes almost standing room only. Matthew's wit, his ability to talk to the most conservative or liberal audiences and show the facts as they were, was truly remarkable. In 2011, he moved from the Department of Accounting to the Rhodes Business School. A new course, Stewardship and Governance was introduced, which enabled Matthew to propel his passion for ethical governance into a new dimension. He was adamant that there was a moral perspective to all of this and he would (for example) regularly tell spellbinding stories about the negative effect of Base Erosion and Profit Shifting (BEPS). In other words, just because it is legal doesn't make it right!
He was appointed as a Member of the Davis Tax Committee (DTC) by the Minister of Finance on 17 July 2013, which he served with distinction, chairing the small business and estate duty (coupled with Wealth Tax) sub-committees. The DTC and the Minister of Finance accepted his recommendations for the turnover tax system for micro businesses to be retained with lower tax rates and more relaxed deregistration requirements and his recommendations to tighten up on interest-free loans to trusts and to apply a higher estate duty rate to the dutiable amount of an estate in excess of R30 million. As the Davis Tax Committee noted, "These were in fact Professor Lester's interim attempts to address the massive wealth inequality in South Africa until such time that a more comprehensive wealth tax can be considered".
Matthew was deeply committed to social justice and there are numerous examples that attest to that. He was committed to trying to find a way to solve #feesmustfall and frequently met with students to explain how the national budget was and could be configured. He drafted funding models to assist with finding solutions to this most pressing need. Prior to the National Budget address, by former Minister of Finance, Malusi Gigaba, he wrote an article asking that the VAT rate not be increased. In his hometown of Kenton-on-Sea, he worked with community members to assist in small business start-ups. Free financial advice was rendered to anybody who wanted to take it. His commitment to improving financial literacy of young people was profound.
In the midst of all of this, his mind was continuously contemplating how South Africa could achieve a better life for all. As he wrote, "On the topic of change, South Africans have to start confronting their future, as what SA is today is clearly not sustainable. I've tried to lecture this stuff but only receive vacant stares and the comment, "Prof, ek kyk ver, maar ek sien niks! Nothing!" Only Matthew could have provided an answer to that kind of statement because in his way he made sure that we did confront the future. Laughter was the vehicle to get to the heart of the serious and frank message. The solutions were offered and people came away feeling inspired and ready to commit. He was optimistic about South Africa and stated that 95% of us are determined to work together to achieve that.
South Africa has lost a great mind, but if the messages of support we have been getting are anything to go by, his legacy of a fair and equitable tax system will hopefully prevail.
The tribute first appeared in the Business Day