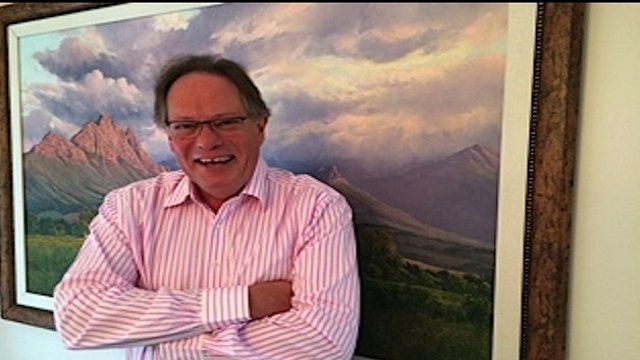 Rhodes University has learned with deep shock and sadness about the passing on today of Professor Matthew Lester after a short illness.
Prof Lester was a qualified chartered accountant and had worked at South African Revenue Services (SARS), BDO, Department of Accounting, Rhodes University and at the Rhodes Business School where he specialised in the fields of stewardship, governance, taxation and entrepreneurial law. In addition, he lectured throughout South Africa on taxation, national economics, stewardship, governance, and related matters.
In July 2013, Matthew was appointed by the Minister of Finance to the Davis Tax Committee investigating the structure of aspects of the South African tax system. During this assignment, he chaired the sub-committees investigating the Small and Medium Enterprises sector and estate duty.
Widely acknowledged as one of the foremost tax experts in South Africa, Prof Lester has written regular articles for the Rhodes Business School website (www.criticalthought.co.za), biznews.com and has published various other extensive journal articles on corporate governance. For many years, he wrote the very popular column Tax Talk in the Sunday Times.
In 2001, he received the Rhodes University Vice-Chancellors Award for distinguished teaching. In 2009, Matthew received the South African Institute of Chartered Accountants (SAICA) Southern Region Honours Tie for his contribution to the continuing education of chartered accountants in South Africa.
Since 2009, Matthew has been developing e-learning and blended learning solutions to supplement lectures and class materials. In 2018, it was anticipated that this material would be developed to a stage where the 'Stewardship and Governance Module' of the Rhodes Business School's MBA programme would become more universally accessible and understandable to all South Africans.
Director of the Rhodes Business School, Professor Own Skae, described Prof Lester as "a larger than life character. He was an extremely dedicated teacher, kind and generous. Notwithstanding the fact that he was one of South Africa's foremost tax experts, his gift was to explain this in the easiest of terms. Behind all of this was a man deeply committed to social justice".
"We will miss him in many ways, but most of all his ability to make us laugh," added Prof Skae.
Rhodes University Vice-Chancellor, Dr Sizwe Mabizela, expressed his condolences on behalf of the University Community to Prof Lester's family, colleagues, friends, graduates and students.