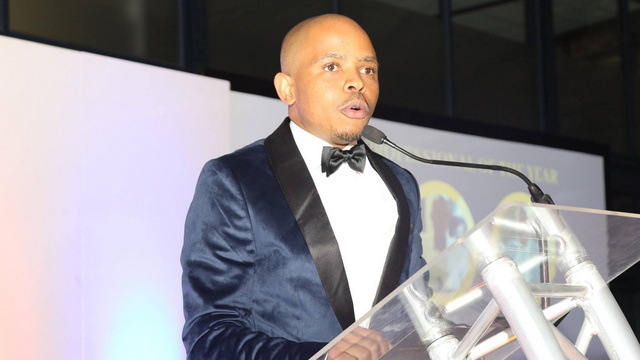 Rhodes University Business School student, Cuma Dube, has been awarded the Young Professional's Award by Black Management Forum (BMF).
The Master's in Business Administration (MBA) 2019 class President received the award for his meaningful contribution to the development of young people.
"I am incredibly honored and humbled to have been recognised for the work that I do. I am acutely aware of the responsibilities that come with this award, which aims to drive managerial excellence, responsible and ethical leadership as well as the transformation agenda in the constantly changing business environment," Cuma said.
"I am grateful to the Rhodes Business School for exposing me to the integrated approach to sustainable management strategies," he added.
Rhodes Business School Director, Professor Owen Skae said: "the Rhodes Business School extends a hearty congratulations to Cuma for this wonderful achievement. It is well deserved. He is an exemplary student and his leadership capabilities have been acknowledged by his peers as he was elected class President in 2019. He constantly challenges his fellow students and academic staff to do things better, making him an invaluable member of the Rhodes Business School MBA student body."