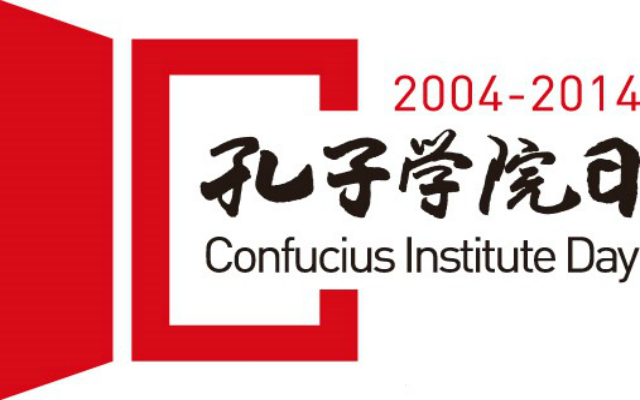 This year marks the 10th anniversary of Confucius Institute establishment and the Headquarters of Confucius Institute has decided on the 27th of September as the Confucius Institute Day celebration.
10 years ago, the world's first Confucius Institute was inaugurated in Seoul, Korea. This opened up a new era of Sino-foreign cooperation in running Chinese language programs, to promote Chinese language and culture around the world. Confucius Institute's first principle is based on a cooperation for mutual benefit and win-win development model to promote the language and culture. Today, according to the official figures, there have been 459 Confucius Institutes and 713 Confucius Classrooms established all over the world in 122 countries and regions. As of the end of 2013, registered students of Confucius Institute/Classroom has reached 850,000.
According to reports, the Chinese proficiency exams, commonly known as HSK, HSKK, and YCT, started to be tested from 1991 out of China. There were at the time only 128 candidates participated in Singapore. However, when the Confucius Institutes were established in 2004, the candidates overseas had increased dramatically and reached 30,000. By the end of 2013, candidates for all types of Chinese exams of all forms including the national certification examinations on Chinese in some countries around the world, personalized Chinese examinations, the Confucius Institute / Classroom testing, Internet online testing, Elementary Chinese Examination and so on, have made a breakthrough of five million people, among which the number of candidates attending the Hanban administered Chinese tests, including HSK (Chinese Proficiency Test), YCT (Youth Chinese exam), BCT (Business Chinese Test) has reached a record high of 372,000 people in the world. Currently, there are over 875 Chinese language exam test sites throughout in the world in 114 countries and regions.
To mark the 10th anniversary of the establishment of Confucius Institutes, the Headquarters announced the setting up of the Confucius Insitute Day on the 27th of September every year. On that day, the Confucius Institutes around the world will hold celebrations and activities together to mark the occasion. As this day will coincide with the China Week at Rhodes University, the Confucius Institutes will naturally take this day as the peak celebration of the week. Guest speakers around the world, in particular from our partner university in China, Jinan University, will come to join us for the celebration. Lectures, seminars, exhibitions, cultural shows like martial arts and others will be the focused activities of the week. Let's join hands to meet this festival week of celebrations.
Source: Confucius Institute
Please help us to raise funds so that we can give all our students a chance to access online teaching and learning. Covid-19 has disrupted our students' education. Don't let the digital divide put their future at risk. Visit www.ru.ac.za/rucoronavirusgateway to donate