Confucius Institute Exhibition
This story was initially published by the Library on February 9, 2009.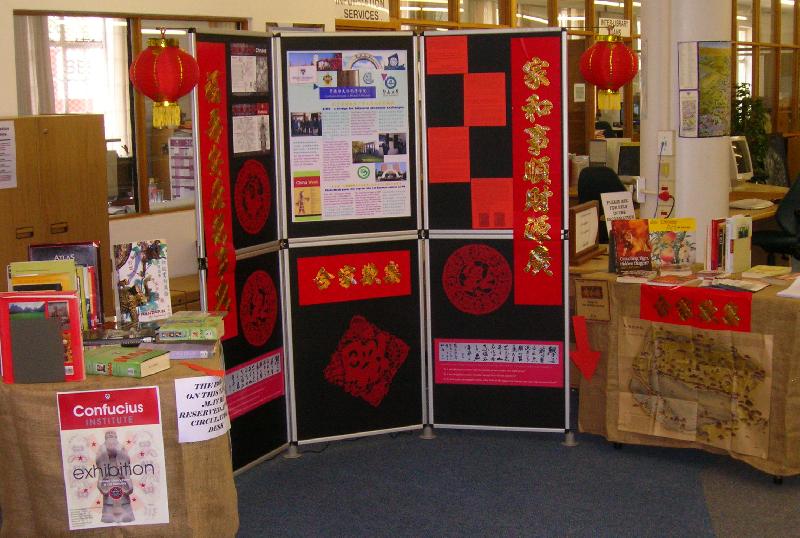 Confucius Exhibit
Students visiting the library during Orientation Week will be greeted by a colourful display in the foyer to celebrate the opening of the Rhodes Confucius Institute and the introduction of its Mandarin language course. Hopefully this will help to offset the grime and dust, and the general inconvenience of the building operations currently underway. Despite certain areas being cordoned off, and some material temporarily relocated, the library will be offering its traditional O-Week courses to First Years.
Last Modified: Fri, 15 Jul 2011 15:03:51 SAST