Ms Janet Buckland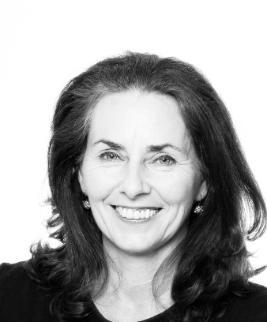 PERSONAL DETAILS
Mrs Janet Buckland
Temporary Lecturer and Artistic Director: Ubom! Eastern Cape Drama Company
Rhodes University
Email address: j.buckland@ru.ac.za
Telephone (direct): +27 6038967
Born in East London in the Eastern Cape, Janet attended Rhodes University where she obtained a BA Honours (cum laude) in Drama and History, and a Higher Diploma in Education. While at Rhodes she received the Emil Nofal Award for Best Actress (1978) and the Staff Award for Best Student (1980).
While free-lancing as an actress and dancers in Johannesburg Janet took a lead role in City People a 13 part television series for Elmo Dewit Films directed by Gray Hofmeyer and played in the full length feature, A Tenth Of A Second directed by Daryl Roodt. In 1982 Janet played "Bianca" opposite Richard E. Grant in Othello and in 1983 played "Pegeen" in the Brickhill-Burke's production of Mame
After moving back to Grahamstown in 1993, she became Director of Arts Education Projects at the Grahamstown Foundation until 2001. She was responsible for the setting up and running of ten High School Festivals of the Arts across six provinces every year. The North West, Western Cape, Mpumalanga Schools' Festivals and an additional Gauteng Festival were all originally piloted by her Department.
In 1993 Janet also initiated the "Grahamstown Township Dance Project", now known as the "Amaphiko Dance project" which currently involves over 150 local Township youngsters in a dance programme which is designed to develop their skills in dance as well as to promote a sense of self-worth and to build self-esteem. The project recently won a Platinum Impumelelo Award.
Janet's directing accomplishments have received national and international acclaim. She has won three Vita Awards for 'Best Production' and for 'Best Direction', as well as three Scotsman Fringe First Awards at the Edinburgh Fringe Festival. In 2001 she was the recipient of the Eastern Cape Premier Award for Directing and a Gold Standard Bank Ovation Award at the National Arts Festival.
In 2008 Janet won the Arts and Culture Award category in Shoprite Checkers/ SABC2 Woman of the Year and then was finally named the overall Shoprite Checkers/ SABC2 Woman of the Year 2008.
EDUCATION AND QUALIFICATIONS
HDE (Higher Education Diploma)
BA Hons in Drama with Distinction (Rhodes, South Africa)
AIDT
EMPLOYMENT HISTORY
2003 Founded Ubom! Eastern Cape Drama Company and began part time teaching at Rhodes Drama Department
1993 – 2002 Director: Arts Education at the Grahamstown Foundation running the South African Schools Festival, the Eisteddfod and the Olympiad;
1986 – 1992 Worked as full-time schoolteacher and Head of Department of English and History and received two Merit Teaching Awards
1985 Teacher at Star/Sowetan Matric Rewrite School: (History and English)
1981 - 1984 Worked as a freelance actor, choreographer and dancer in Johannesburg.
Awards and recognition:
Three AA Life Vita awards for Best Production (The Ugly Noo Noo) Gauteng award- 1989; Cape award – 1989 and the National Award for Best Direction -1989;
Three Scotsman Fringe First Awards at the Edinburgh Fringe Festival (1989, 1994 & 1998)
In 2003 she was the recipient of the Eastern Cape Premier's Award for Directing for Thuthula – Heart of the Labyrinth
2004 her production Fuse was nominated in Edinburgh for "Best Ensemble work"
2004 was a finalist in the "Elle Visible Difference Award" (2004) and the "Grahamstown Citizen of the Year";
2005 the production Fuse received a Naledi Award for "Best Cutting Edge" production.
2007 was the Herald Citizen of the Year in Arts and Culture;
2008 was recipient of the Shoprite Checkers Award for Arts and Culture and was named Shoprite Checkers/ SABC2 Woman of the Year 2008;
2009 received Grahamstown's Citizen of the Year Award
2010 recieved a Gold Ovation Award for Breed at the National Arts Festival
PROFESSIONAL ACHIEVEMENTS
Janet's directing accomplishments include The Ugly Noo Noo (1988)
Between The Teeth (1991); Bloodstream (1992); Feedback (1994)
The Water Juggler (19980; Makana (2001 & 2005)
Thuthula – Heart of the Labyrinth (2003)
The Man Who Jumped in the Lake (2004)
Fuse (2004) Maqoma (2006)
Dr Collinger 2007)
Breed (2010)
Director| Ubom! Eastern Cape Drama Company
email | j.buckland@ru.ac.za room | 108
Last Modified: Wed, 29 Mar 2017 13:26:34 SAST