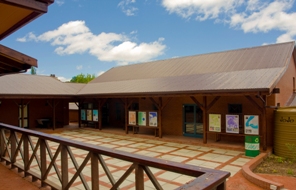 Applications
for the 2015/2016 Masters in Education (Environmental Education) are no more accepted. This programme is presented by the Environmental Learning Research Centre and the internationally recognized Murray & Roberts Chair of Environmental Education which are housed within the Rhodes University Faculty of Education.The main aim of the degree is to enable course participants to develop research capabilities, and a clear conceptual framework from which to understand and evaluate environmental education practice, social learning and Education for Sustainable Development; globally, regionally and in relation to a diversity of workplaces and learning contexts, from an informed and critical perspective.
The degree is designed for practising
environmental education, training
and development practitioners
(including but not limited
to teachers
with various subject specialisms,
lecturers and other adult educators,
curriculum or resource developers,
journalists, writers, researchers,
conservationists, development
workers, social learning facilitators)
wishing to further their existing
knowledge of, and insights in,
Environmental Education, social
learning and change.
This degree requires high levels of
self-motivation and commitment and
it is essential to have a considerable
amount of time, beyond the formally
scheduled sessions, for wide reading
and self-study. Assignments are workbased
and will require you to engage
reflexively with theory and practice
in practice.
It is also important to be
computer literate before taking this
degree, and you must have access to
computer facilities at home or in your
workplace to complete
the degree
successfully.
For more information regarding the curriculum and the application
process click here MEd EE 2015-2016 admission flyer