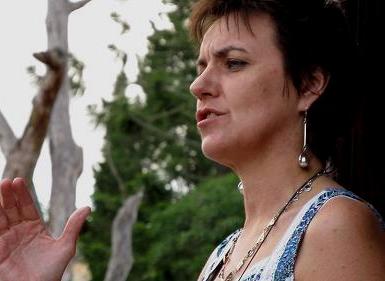 Prof Heila Lotz-Sisitka, the Murray & Roberts Chair of Environmental Education and Sustainability and the Director of ELRC has been involved in a substantial SARUA Climate Change Counts research in Higher Education Institutions in Southern African Development Community (SADC). She did this study with Penny Urqhart and the Higher Education Management Africa consortium (HEMA). SARUA which stands for Southern African Regional Universities Association is a membership-based organisation which is open
to universities of the 15 countries that make up the Southern African Development Community (SADC). SARUA is a Vice-Chancellor-level membership organisation which represents the leadership of public and private universities in the SADC region. SARUA currently has 57 members. SARUA was established to assist in the revitalisation and development of the leadership and institutions of higher education in the southern African region, thus enabling the regional higher education sector to meaningfully respond to the developmental challenges facing the region. For more information about SARUA click http://www.sarua.org/
According to the Inter-governmental Panel on Climate Change (IPCC), southern Africa's warming is likely to exceed the global mean land surface temperature increase in all seasons. This could result in a possible increase of up to 6°C by the end of the century. Regional rainfall is expected to decrease on the whole, by up to 30% if global temperatures rise to 4°C above pre-industrial levels. This will increase droughts, flooding, wind and wild fires. Given the region's high vulnerability to climate change these impacts could severely affect this region's livelihoods, societies and economies. For this reason SARUA, as a close partner of SADC, has developed a framework for trans-disciplinary collaboration and knowledge co-production that involves research, teaching and learning, and community engagement.
Representatives of 24 of SARUA's member universities convened for a Leadership Dialogue at Spier Conference Centre in Stellenbosch, South Africa on May 5th and 6th to receive the results of our climate change mapping study. The "Climate Change Counts" mapping study and subsequent Knowledge Co-Production Framework document, produced by SARUA to inform regional collaboration on climate change, provided a solid starting point for its five-year programme on climate change and development. The mapping study involved a needs analysis and an institutional assessment, focused on the higher education sector and undertaken on a country-by-country basis, bringing together information from 12 countries across a multiplicity of disciplines.
The needs analysis included in the mapping study identified knowledge and research needs, and institutional and individual capacity gaps relevant to climate change – and the Knowledge Co-Production Framework discusses these needs in detail. The lack of national institutional capacity for climate change, including a lack of support for climate change research and development, are arguably the most significant needs. This highlights the appropriateness of the SARUA mapping study and proposed regional research support programme. Within higher education institutions, the urgent need for mainstreaming climate change into undergraduate and postgraduate curricula across faculties and departments was emphasised, firstly to create awareness of knowledge (and research) gaps, and then to develop research interest and capacity in filling the gaps.
The institutional assessment conducted as part of the mapping study identified existing research, teaching and community and policy outreach activities associated with climate compatible development in Southern African Development Community, or SADC, universities. It identified research networks, nodes of expertise, existing centres of expertise and centres of excellence for climate change and climate compatible development knowledge co-production. The institutional assessment also reviewed the current institutional context of climate compatible development at a SADC level, and the role of universities in development. Additionally it highlighted a number of institutional aspects that influence
the possibilities for climate change knowledge co-production related especially to research, curriculum innovation, university policy and community outreach.
Having completed
the first phase of a programme that produced a comprehensive climate change mapping study, SARUA is about to embark on the second phase. This next phase of the climate change and development programme will support universities to develop research networks across seven thematic areas for curriculum innovation, policy and institutional engagement. The agenda will form the basis of the phase one Knowledge Co-Production Framework. The Climate and Development Knowledge Network, or CDKN, will provide funding for a curriculum innovation network, including how to link this with capacity development of lecturers working in climate change-related disciplines.
For more information about the needs analysis, institutional assessment and strategic direction in phase one CLICK http://www.universityworldnews.com/article.php?story=20140910113736177
For the document detailing the network concept implementation note and explaining the outcome of the SARUA mapping study CLICK SARUA Network Development Concept Note
For the phase one comprehensive Knowledge Co-production Framework CLICK SARUA Knowledge Co-Production Framework