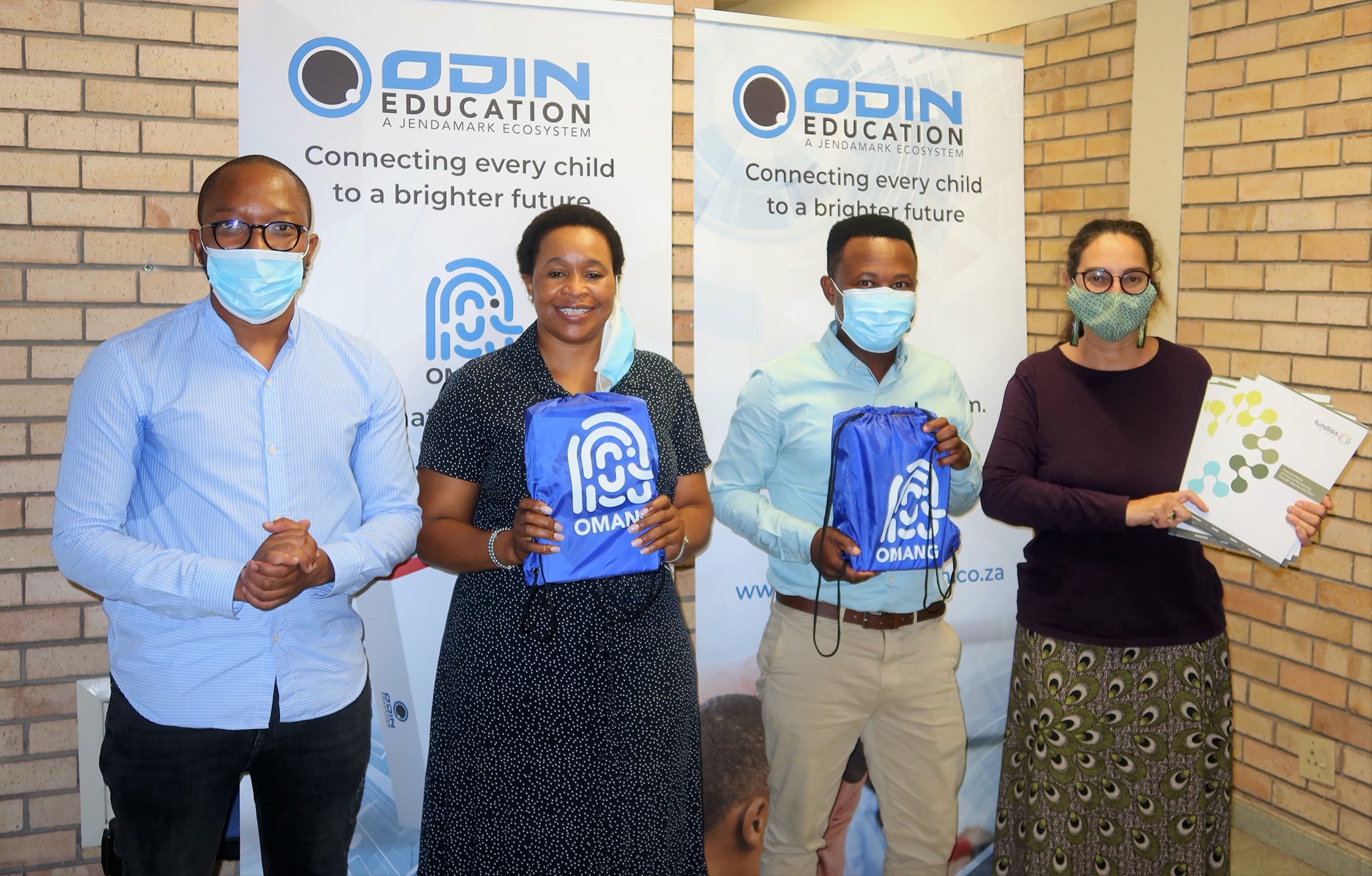 On the 23rd April 2021, Fundisa for Change launched an online course as part of the Keep It Cool: Climate Change Education Project (KIC:CCE) for teachers. 21 Natural Science and Geography educators received tablets on which we shared course materials and held live online meetings over the course of 6 intensive days. In this time, we delved into the underlying drivers of climate change, explored the interacting earth and human systems that create the complexities of climate change, and trialed and discussed various sustainability practices that can contribute to climate change mitigation, adaptation and resilience. We are looking forward to the next stage of the project in which teachers will form professional learning communities through which they will develop and implement lesson plans in their classrooms and implement classroom-based and school-community sustainability projects in the Nelson Mandela Bay District Municipality.
Here are what some of the teachers had to say:
"Informative, relevant, thorough and essential for all NS and Geo teachers"
"Absolute fantastic, enriching, informative, life changing"
Teachers appreciated: "The interactive nature of the course. The amazing use of technology" … and …
"the tasks we were given starting with the photo related to the climate change we were asked to take. This example is very simple but was mind storming for me. The practical experiments we were taught were interesting and rich in knowledge and life skills. I believe in theory and practical 'hand to hand' and the course achieved that beautifully"
The KIC:CCE project is implemented by VVOB (SA) and Greenmatter in partnership with Fundisa for Change and funded by the Government of Flanders. The Environmental Learning Research Centre of Rhodes University, piloted the implementation of this course for teachers with support from the Nelson Mandela Bay Department of Education. Other universities around the country have and will follow with their own adaptations of the course. KIC:CCE provided tablets for all the participating teachers and schools. The tablets were procured from Jendamark Automation.

Teachers from the Nelson Mandela Bay Department of Basic Education receive tablets and materials for the KIC:CCE project