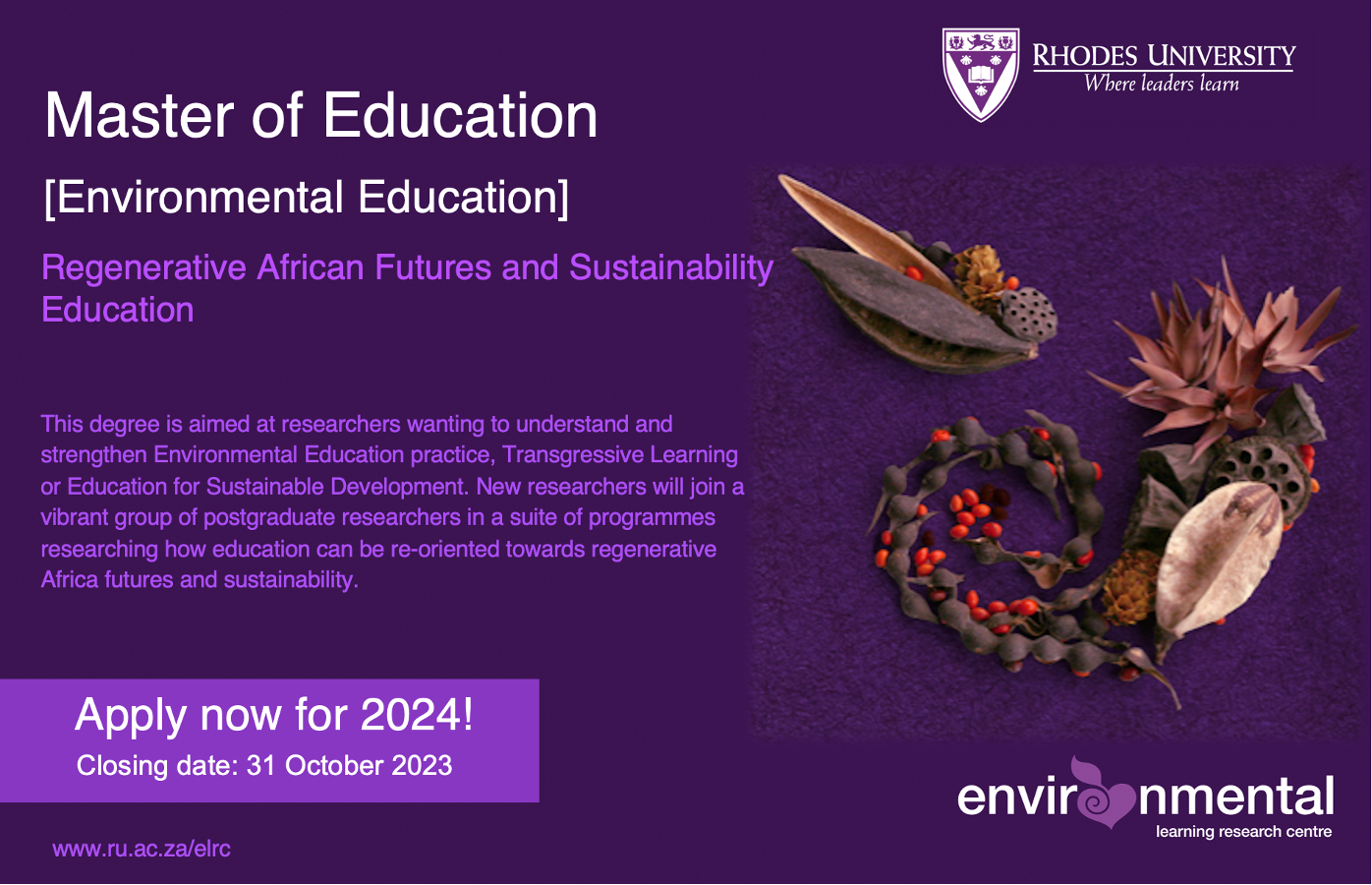 The Master's programme at the ELRC has always been lauded as a flagship programme in mobilising the capacity of educational change makers in cutting edge research praxis that is responsive to the questions of our times. This year's M.ED programme welcomes the critical questions that experienced teachers, practitioners and researchers hold in their practice towards Regenerative African Futures and Sustainability.
Between 10 and 15 scholars are registered in this programme at any one time. Scholars engage in a variety of research projects, including research in community and youth education contexts, workplace learning contexts, schools, colleges and universities. Research includes both micro-level studies, and wider system-oriented studies.

Our scholars are supported through regular Masters weeks (four times per annum), regular seminars, high quality supervision and support, electronically accessible library resources and access to significant knowledge networks. Masters researchers can study either fulltime or part-time. Excellent facilities exist for full-time scholars at the ELRC.
Applications for 2024 are now open!
For more information on the applicaiton process visit