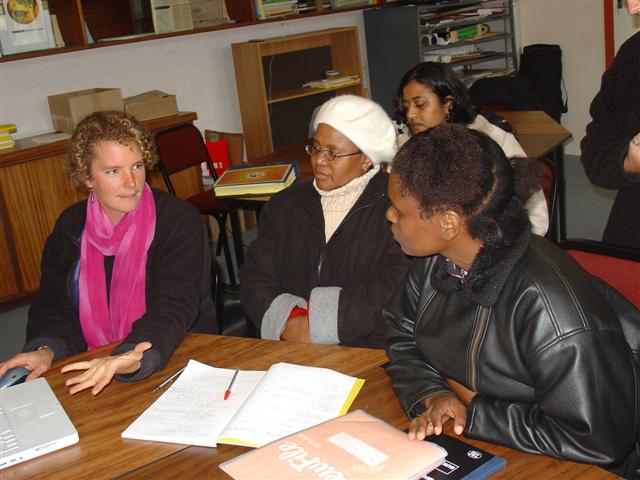 Applications for 2017/18 M.Ed now open!
Do you want to accelerate your career trajectory in environmental education, training and social learning practice, while also contributing to the building of research-based practice in this field? If so, apply now for the 2017/18 Masters Course in Environmental Education.
Rhodes University's Environmental Learning Research Centre and the SARChI Chair in Transformative Learning and Green Skills learning pathways will be offering a Master in Education (MEd) coursework and thesis degree in 2017/18. Besides the core courses, participants on the course will be able to choose from a range of electives for specialising in environmental education, training and social learning, such as green work and learning research, transformative environmental learning in schools and teacher education settings, or transformative learning in community settings.
The main focus of the course is on re-thinking education and training in ways that are oriented towards a more sustainable, just society. The course will enable participants to develop research capabilities, gain an understanding of environmental education practice, social learning and education for sustainable development.
The course is suitable for those working in formal education, community education, workplace training, development and/or community social learning settings. The course is offered in full time or part time options, and in full research or coursework and thesis formats.
If you are a holistic thinker, someone who enjoys natural history, ecological principles and understanding global change social learning systems and you want to nurture your understanding of environmental education and you want to operate seamlessly within the environment, Contact Dr Ingrid Schudel at i.schudel@ru.ac.za , or follow the guidelines in the ELRC_M.Ed Flyer for applications procedures. Applications close on 17 October 2016.
Application forms can be downloaded from here.