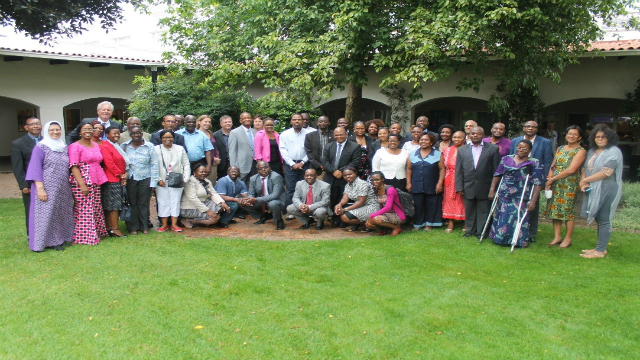 Regional Validation Workshop on "Sustainability Starts with Teachers" kicks off in Johannesburg
UNESCO and its partners, SARUA, Rhodes University and South Africa's Department of Basic Education kicked off a regional workshop bringing together ministerial representatives, Teacher Training Institutions (TTIS) and experts on Education for Sustainable Development (ESD) in Johannesburg on 26 January 2017. The workshop forms part of the 'Sustainability Starts with Teachers' project. The workshop brings together 50 participants from Botswana, Lesotho, Malawi, Mauritius, Mozambique, Namibia, South Africa, Swaziland, Zambia and Zimbabwe.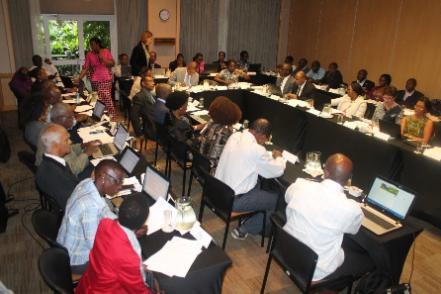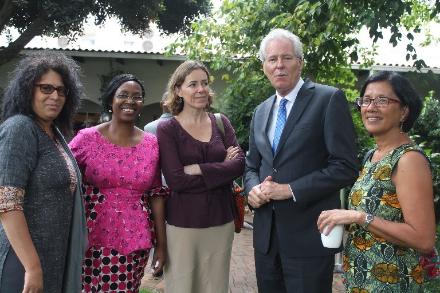 In his opening address, the Director of UNESCO ROSA, Prof. Hubert Gijzen, underlined the need for ESD to continue developing along with a changing world. He stressed the critical role of ESD and teacher educators to move forward the SDG4 Agenda.
The host country's Minister of Basic Education represented by Ms Waheeda Carvello welcomed delegates to South Africa and underscored the need to think holistically about ESD and to break down barriers and silos often found in approaching initiatives in education.
The objectives of the workshop were outlined by UNESCO ROSA specialist on the project, Dr Patience Awopegba, to include:
Validating the teacher educator course framework in development;
Determining detailed actions to take in the finalisation of the curriculum;
Using Day 1 and Day 2's proceedings to reflect on the environmental scan and the emerging framework for teacher education;
Getting the buy-in on the nature and content of the course.
Against this background, Ms Julia Heiss of UNESCO Headquarters in Paris provided an overview of the global context of ESD, why it is a priority, what the action steps required are, and what role UNESCO plays in promoting it. Ms Carolyn Medel-Anonuevo, the Head of Education at UNESCO ROSA provided the regional perspective and shared the results of the national and regional consultations organized by the office in 2015. UNESCO ROSA's project partner, the Southern African Regional Universities Association (SARUA), was represented by Mr. Botha Kruger. Mr. Kruger introduced the SARUA Curriculum Innovation Network (SCIN) to delegates and invited all present to participate in the network as it is aimed at introducing curriculum innovation at various levels based on the principles of ESD.
The remainder of Day one's programme includes an assessment of what the current ESD practices and challenges in southern Africa are, including presentations and discussions led by UNESCO ROSA's other project partners, Prof Heila Lotz-Sisitka of Rhodes University and Dr Shepherd Urenje of SWEDESD. As Prof Sisitka reminded everyone: "ESD learning is learning today for tomorrow" – a principle underpinning not only ESD but also the first workshop of Sustainability Starts With Teachers.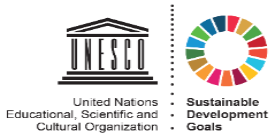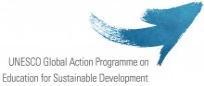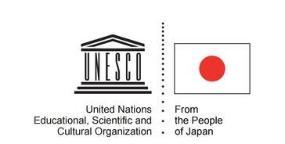 ‌