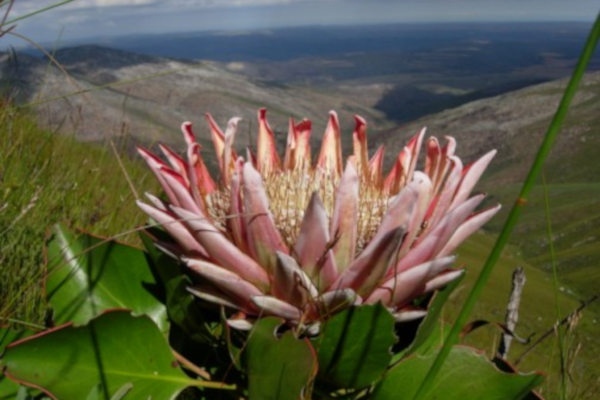 The Environmental Learning Research Centre and The Proteus Initiative, in collaboration, present a four module Postgraduate Short Course for environmental learning and social-ecological sustainability practitioners and researchers, introducing a radical practice for demanding times.
This four-part short course aims to support practitioners and researchers working on social-ecological sustainability and social justice to develop a reflective social practice. Such a practice can enable deep observation, reflexivity, and build competencies for social process facilitation and learning-oriented action research. These capacities are valuable for professionals seeking to work in transdisciplinary ways to enable transformative social learning and change.
The course will be held as four 5-day block modules over the course of 2020. Each module consists of five days of 'contact time' and an assignment. Participants may complete the full 4-module course and the assignments to receive a 'Certificate of Competence: Reflective Social Practice' or may participate in individual 5-day modules to receive a 'Certificate of Attendance: Reflective Social Practice' . The course will be hosted at the ELRC in Makhanda, and is accredited by Rhodes University. Participants are encouraged to consider using the course as spring-board into a Masters in Environmental Education with a special focus on Reflective Social Practice.
Course outline:
Module 1: The wholeness of life – a new approach to social and environmental activism (24-28 February 2020)
Module 2: The delicacy of intervention – exploring the relationship between observation and intervention (25-29 May 2020)
Module 3: The fundamentals of practice – facilitating social processes (31 August - 04 September 2020)
Module 4: The action of reflection – learning-oriented action research methodologies (02- 06 November 2020)
Course fees:
Full 4-module course with assessment: R 46 000 (for Certificate of Competence)
Fee per single 1-week module (no assessment): R10 000 (for Certificate of Attendance)
Participants will need to cover the cost of travel and accommodation.
Practitioners from NPOs or CBOs or students may apply for a reduced course fee.
Please contact us for further information.
Download the brochure here

For further information and application details, please contact:
Samantha Abdul: s.abdul@ru.ac.za