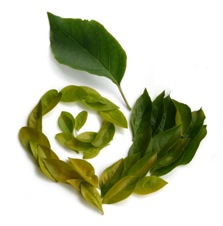 Next week the Environment and Sustainability Education community from around the world will gather in Nagoya, Japan to reflect on the outcomes of the UN Decade of Education for Sustainable Development (ESD). First proposed at the World Summit on Sustainable Development in Johannesburg in 2002 and launched in 2005, the UN Decade of ESD (UNDESD) was a global initiative to extend the role of education in re-orienting society towards a more sustainable future. The Rhodes University Environmental Learning Research Centre has been actively involved in the decade, and in 2006 it led a 14 country study to establish how SADC countries were responding to the Decade. The UN Decade foregrounds themes of peace, sustainability, social justice and transformative learning, and seeks to integrate these into education and training systems around the world. Now, nearly 10 years later it is time to reflect progress made on how education is shaping the future we want.
Staff and a number of leading PhDs from the Rhodes University Environmental Learning Research Centre (ELRC) will be present at the World Conference on ESD (WCESD). Professor O'Donoghue will present two papers at the Global Regional Centres of Education Conference (pre-conference) where all of the Regional Centres of Expertise in ESD from around the world will meet to consider transformative learning progress within the RCEs, and also how the RCE's will take forward the Global Action Plan for ESD. Two pre-conferences on Higher Education will take place on 8 and 9 of November, with the first being a gathering of the Global Universities Partnership for Environment and Sustainability where Professor Lotz-Sisitka will offer a progress report on the Mainstreaming Environment and Sustainability in Africa Programme and will also participate in the High-Level panel on transformation of universities. At this meeting, a pre-launch for a forthcoming book edited by Professor Lotz-Sisitka from Rhodes and Professor Nautili from Kenya will be hosted. The second pre-conference on Higher Education, organised by the International Association of Universities and the United Nations University will see four contributions from Rhodes University professors - two from Professor O'Donoghue and two from Professor Lotz-Sisitka who will contribute to a panels on research, community engagement, evaluation and transformative learning.
The main UNESCO World Conference on ESD will take place from 10-12 November, and here too the Rhodes staff and research community are actively involved. Rhodes University are co-ordinating a workshop with the Japanese National Institute for Education Development on the ESD Concept, and will be involved in three of the side events, with one of our PhD scholars, Injairu Kulundu co-leading a side event on Youth and ESD, where a new global programme called YESPeace (Youth for Environment, Sustainability and Peace) will be launched in partnership with the Mahatma Ghandi Institute for Peace and Sustainable Development in India. We will also participate in a side event organised by the Centre for Environmental Education in India on the 'Handprints: Action for Sustainability' programme, and a UNEP side event, where a book on Intergenerational Leadership and Sustainability will be launched. Of the 26 chapters in this book, five have been authored by Rhodes University scholars and associates, including chapters from Dr Ingrid Schudel, Dr Million Belay, Dr Dillon McGarry (chapters based on their PhDs) and Professor Lotz-Sisitka. See
http://www.wageningenacademic.com/Default.asp?pageid=58&docid=16&artdetail=intergen&webgroupfilter=&
for a link to this book, which is also published in electronic format by Wageningen Academic Publishers. The SADC Regional Environmental Education Programme, led by another of the ELRC Phds, Mr Tichaona Pesanayi, will offer one of five exhibitions invited from Africa. Another of our alumni, Professor Godwell Nhamo will be leading the workshop on Green Economy and ESD. Yet another of our PhD alumni, Dr Mphemelang Ketlhoilwe, President of the Environmental Education Association of southern Africa, will represent EEASA at the WCESD.
Professor Lotz-Sisitka has been asked by UNESCO to serve as the general rapporteur of the official UNESCO conference. She will deliver the final conference report in the last plenary session on the final day of the conference, and will be authoring the main conference declaration and final report. The conference will be attended by governments from around the world, and will be opened by HRH the Prince of Japan, and Irina Bokova, DG of UNESCO. The Global Action Plan for Education for Sustainable Development will be launched at this Conference.
The main conference will be followed by a post-conference on Teacher Education and Sustainable Development, in which the Fundisa for Change programme, co-ordinated by the RU ELRC, will be presented in the Africa cluster meeting by Zintle Songqwaru who co-ordinates this national programme from the RU ELRC. Professor Lotz-Sisitka will represent the Rhodes University Faculty of Education at this meeting, which has been a Tier 1 Institution in the UNESCO International Teacher Education for Sustainability Network since 2002. The Fundisa for Change programme is a national network of teacher education institutions that are working on transformative environmental learning through teacher education and is actively supporting teachers in South Africa to work with new concepts such as climate change, biodiversity, sustainable development, water security and environmental health, all of which have been included in the CAPS curriculum, but few teachers have experience of these concepts from their own education and/or teacher education.
For more information about the conference and the programme go to http://us8.campaign-archive2.com/?u=ed96882dc5043627b08300be8&id=9327d8e0ad&e=7f5c8fef13