Rhodes > English
Welcome to Literary Studies in English
The Department of Literary Studies in English at Rhodes seeks to develop critical and imaginative thought. The curriculum situates the study of individual works and authors within a general inquiry into cultural history and literary understanding, and exposes students to a variety of analytical orientations. Both in its teaching activities and research activities, the department is guided by the over-arching goals of social enrichment and justice.
The department has a lively culture of learning pursued through lectures and small-group discussions, as well as through research seminars and colloquiums. It regularly hosts visiting academics and writers, and maintains strong links with cognate departments and institutes such as the National English Literary Museum in Grahamstown.
While the undergraduate courses are wide-ranging, postgraduate courses and staff research focus on the fields of Early Modern to Romantic literature, World literature, and African literature.The core curriculum is also supplemented by various student activities, including the poetry collective, Cycle of Knowledge and the Honours year field trip to Olive Schreiner's sarcophagus on Buffelskop in Cradock.
There are compelling reasons to study English at Rhodes: the university is located in a region known for its diverse and rich literary-cultural traditions; the department enjoys an excellent reputation; the curriculum is responsive to students' needs and interests; prescribed reading balances the traditional and the new, the local and the international; courses focus on the skills of careful analysis and contextual interpretation; postgraduate students are involved in teaching activities and research presentations; and the academic environment is supportive, pleasant and stimulating.
We are housed in the middle of campus within walking distance of the main library and have a vibrant and diverse teaching and research community. A short history of the department is available here.
Last Modified: Wed, 30 Jan 2019 00:11:38 SAST


Related Content
Featured Literary Quotes
"Our lives are not our own. We are bound to others, past and present, and by each crime and every kindness, we birth our future."
David Mitchell
(Cloud Atlas)
Happy New year to all our returning staff students, and a warm welcome to those who are joining the department for the first time in 2019. We wish you all a fruitful year.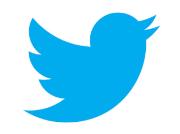 @RhodesUEnglish