Publications and Educational Videos
The Art of Physical Intelligence, Volume 1
Experiments in physical theatre (part ii) – 2000-2010
Researched, edited and Compiled by Sonja Smit
Glimpses into Butoh
Filmed and edited by Acty Tang
Glimpses into Physical Theatre
Filmed and edited by Acty Tang
The Art of Physical Intelligence
Volume 1: Experiments in Physical Theatre (187 pages)
Volume 2: Instructions in Physical Theatre (121 pages)
Volume 3: Enquiries into Physical Theatre (153 pages)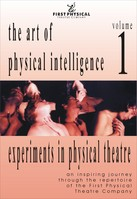 Volume 1
These three manuals are designed to offer insight into physical theatre, contemporary dance and choreography. Used as a learning, teaching or research tool; a source of inspiration; or simply to peruse for general interest, these unique manuals are stimulating, informative and enlightening.
Volume 1
takes the reader through a journey of nearly ten years of the company's repertory. Based on the company's CD-Rom, this manual includes illustrations and copies of scripts by a range of writers including, Andrew Buckland, Reza de Wet and Gary Gordon.
Click here to download an Order Form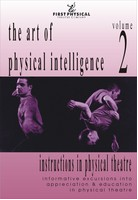 Volume 2
Volume 2
offers informative excursions into appreciation and education in physical theatre. The manual consists of short papers, workshop guidelines, creative and choreographic tools and a comprehensive learning programme for educators to use in the teaching of contemporary dance. The learning programme is adaptable for Grades 10 and up and was compiled and tested over a yearlong period by the company's Education and Development department.
Click here to download an Order Form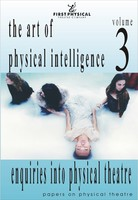 Volume 3
Volume 3
is a collection of papers on physical theatre by established academics and young researchers. This manual provides a fascinating insight into the development of thought over the past ten years within the ethos of the company's approach to physical intelligence. The manual includes papers by Gary Gordon and Juanita Finestone- Praeg and has an invaluable bibliography sourced from the combined papers of the manual.
Click here to download an Order Form
Last Modified: Fri, 04 Nov 2011 08:44:40 SAST