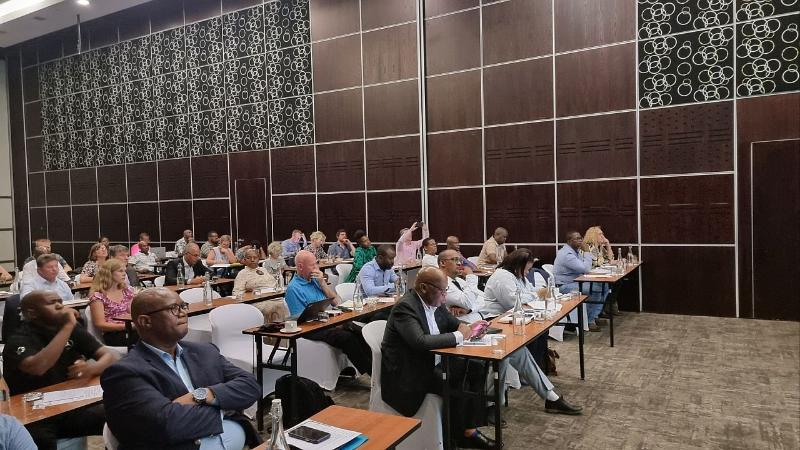 In the Eastern Cape of South Africa, the region has been grappling with a protracted water crisis, which has prompted stakeholders from various sectors to come together to find solutions. The recent ECWASA Springboard Conference in Buffalo City brought together a diverse coalition comprising companies, industries, municipalities, research institutions, administrations, service providers, development organizations, and water utilities from Germany and South Africa.
The conference featured a broad range of presentations and discussions, providing an opportunity for delegates to share strategies, challenges, research and development needs, and investment opportunities. The Conference was opened by the Executive Mayor of Buffalo City Metropolitan Municipality, Cllr. Xola Pakati, followed by the Executive Mayor of the Kouga Local Municipality, Horatio Hendricks, who presented their respective strategies and challenges in dealing with the water security challenges.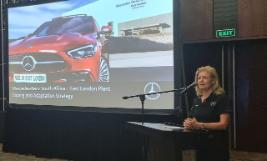 Mercedes-Benz South Africa (MBSA), a significant contributor to the region's economy, reported impressive results of their internal measures to reduce water consumption by 33%. Dr. Chris Ettmayr from the Industrial Development Zone also discussed ongoing projects aimed at addressing the energy and water crisis. He identified the IDZ as a potential area where partners in the ECWASA project could explore and test innovative solutions.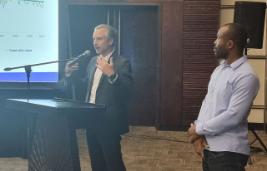 During the conference, Professor Oghenekaro Nelson Odume from the Institute for Water Research (IWR) at Rhodes University and Dr. Manuel Krauss from the Research Institute for Water Management and Climate Future at RWTH Aachen University presented on the research and development needs of the first phase of the ECWASA project. They discussed a strategy that involves water re-use, artificial groundwater recharge and strengthening of the governance landscape towards achieving water security. This strategy includes pilot and demonstration projects embedded in ongoing South African-German initiatives. By presenting this strategy, the coalition demonstrated its commitment to addressing water security challenges and finding innovative solutions.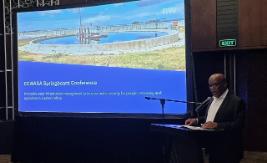 Stanley Liphadzi (PhD), the Group Executive of the Water Research Commission was also in attendance and highlighted that South Africa is experiencing an economic water crisis that requires innovative measures, technologies, and management strategies to address.
The conference demonstrated the importance of a collaborative approach to solving complex issues such as the ongoing water crisis in the Eastern Cape. The positive and constructive feedback received was a testament to the strong partnership between Germany and South Africa by collaborating and pooling resources, this diverse coalition is making significant progress in addressing the water crisis and ensuring a sustainable future for the region.
In conclusion, the ECWASA Springboard showcased the importance of working together and presented innovative solutions, including water and energy efficiency measures and pilot projects. The conference provided a platform for stakeholders to identify challenges and opportunities and collaborate in finding solutions, highlighting the critical role of partnerships in addressing complex challenges in the water sector.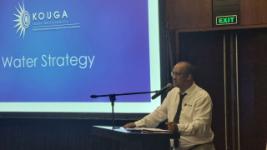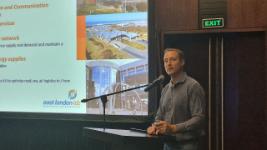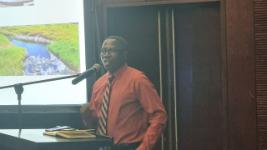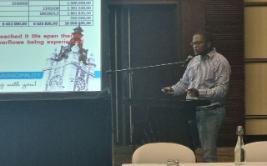 ---