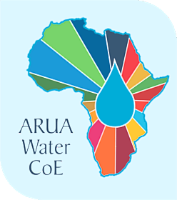 Research at a distance: novel approaches and equitable partnership workshop
Research at a Distance: Changing Approaches and Equitable Partnerships workshop was hosted by Dr Adrian Healy, UKRI Future Leader Fellow, Cardiff University on 12 April 2021. The workshop was 2 hours and 30 min long and comprised a formal working group with a number of experts such as academics, NGOs and research practitioners from different countries who are part of the collaborating partners of Cardiff University UK. Members of the Water CoE including Prof Ezechiel Longe, Ms Sandra Mutesi, Ms Rokhaya Diop, Prof Zerihun Woldu, Dr James Akanmu, Dr Sukhmani Mantel and Dr Bukho Gusha were among more than 30 people who attended this workshop.
The workshop was organised as an interactive event, with breakout rooms for facilitating outcomes of the workshop that highlighted some of the good practices identified, the opportunities presented by different methodologies and pitfalls to be avoided. During the workshop it was clear that researchers are facing a lot of challenges in conducting research due to the Covid-19 pandemic. This is especially so for researchers that are required to collect qualitative data as 'lockdown' regulations have restricted the opportunities for face-to-face contact. As a result, it was mentioned that this has led to researchers exploring alternative methodologies that do not require the physical presence of the researcher. This is occurring at both the local scale and more globally, as international collaborations are moved online and undertaken at a distance. These novel approaches offer both opportunities for new working relationships but they may also present challenges. The workshop was divided into 2 parts to unpack and identify new methodologies while conducting ethical and equitable research.
Part 1: Making research happen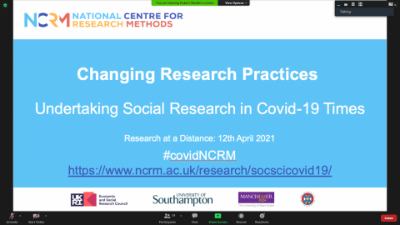 Rob Meckin (National Centre for Research Methodologies) presented on Changing Research Practices during the workshop
Rob Meckin spoke about adaptations in research approaches in the light of the Covid-19 pandemic. In his presentation, he mainly focused on undertaking social research during Covid-19 times where social and physical restrictions are the major restrictions and requires change in the methodologies and practices in order to keep going. However these changes need more funding support. This presentation was followed by facilitated breakout room discussions using a method of Research Rivers which was an opportunity for participants to share their experiences of undertaking, or developing, approaches to research at a distance. The breakout rooms ended up discussing way forward and how to carry on during Covid-19 times. Some participants highlighted that the situation also presents opportunities such as using online technology, using champions within groups to facilitate research, create resources for participants and connect more people since not travelling.
Part 2: Making it Ethical and Equitable - considerations in collaborative working at a distance.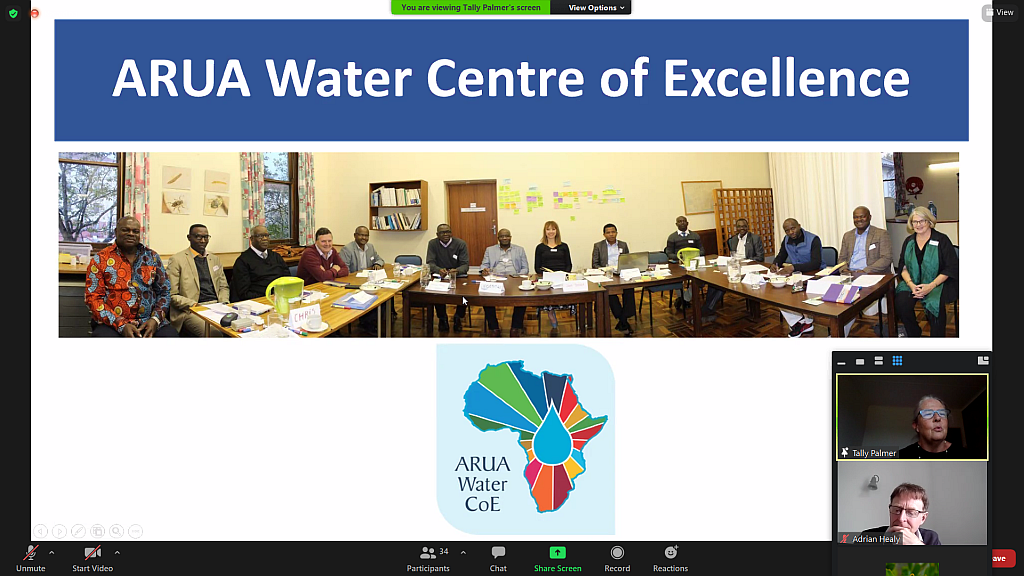 Prof Tally Palmer presented on the ARUA Water CoE (with its hub at Rhodes University) during the workshop
Prof Tally Palmer gave a presentation on 'Ethical and Equitable Research Partnerships in a Covid-19 era'. She started her talk by introducing the ARUA Water CoE, its founding principles and its partners. Some of the principles she mentioned are to protect the most vulnerable (push the system) and what type of seeds of innovation can explode out of it, and how to shift landscapes to make them less about self-interest. She noted how the CoE has been affected by the UK funding cuts and mentioned that the situation has shown that sometimes principles are more useful than rules. She also mentioned the radical learning experience of allowing the nodes to lead the research in the spirit of the original proposal.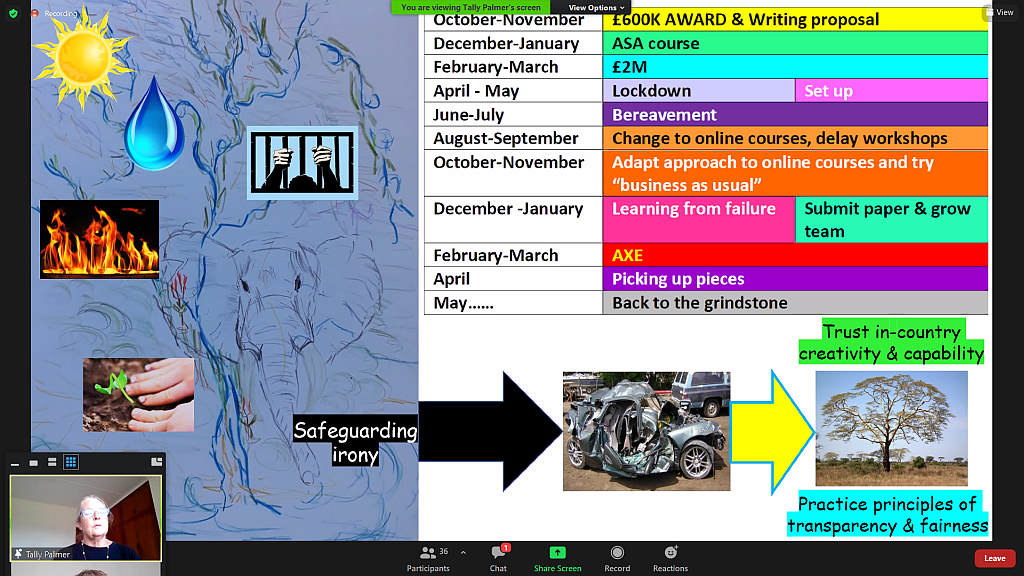 Prof Palmer detailed the journey of the ARUA Water CoE since the UK funding award
Her presentation was followed by panellists who spoke about framing the issues and their perspectives. The panellists were Sana Contractor (chsj), Artwell Kadungure (Training and Research Support Centre, TARSC) and Sabrina Rasheed (iccdr'b). During the discussions, it emerged that a challenge still exists on who gets to the field to collect data during this time of Covid-19 and who benefits from the data. Therefore, discussions were seeking to explore potentially new methodological approaches in the framework of decolonising research and the need for an ethical and full transition towards meaningful equitable partnerships with 'local' and national researchers. One of the positive takeaways was that grassroot communities have shown resilience, flexibility and creativity through this time, and there is opportunity to collaborate and shift research approaches.
Source: ARUA Water CoE
Please help us to raise funds so that we can give all our students a chance to access online teaching and learning. Covid-19 has disrupted our students' education. Don't let the digital divide put their future at risk. Visit www.ru.ac.za/rucoronavirusgateway to donate