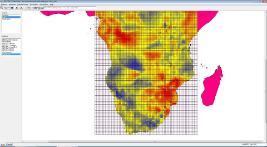 Most of us access water via our taps and, until there's a crisis, don't give much thought to where it actually comes
from. For those of us living in cities our water is often 'imported' from water source areas and dams far away:
Theewaterskloof is 100km away from Cape Town. This week's water file, the last in the series, speaks to the theme
of Nature for Water on World Water Day (22 March). We look at how important it is to safeguard a healthy natural
environment in our catchments and who is doing what to look after these critical areas.