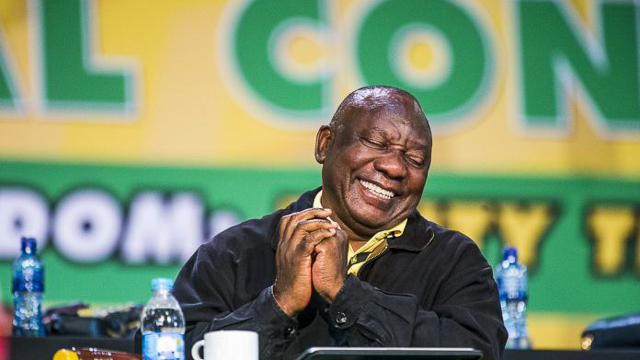 By Ian Siebörger, Lecturer in Linguistics and Applied Language Studies, Rhodes University
If there was one person in South Africa all eyes were watching in 2022, it was Cyril Ramaphosa. His vertiginous swing in fortunes from almost resigning at the beginning of December to winning a second term as ANC president less than three weeks later left many of us with our hearts in our mouths.
How has the news media portrayed him and what have we lost sight of as we've been caught up in watching his dramatic fall and rise? In this article, I delve into my database of online news articles from 2022 in search of answers to these questions.
Ramaphosa has aptly been dubbed "more popular than the ANC" by his fan Gwede Mantashe, and the president also commanded more media attention than his party in 2022. In my database of 1 124 top news articles from News24, TimesLive and IOL covering January to December, "Ramaphosa" was the keyword that appeared most often, with 2 045 mentions compared to 1 936 references to "ANC".
Many of the words that are statistically most strongly associated with Ramaphosa in 2022's news reporting use the metaphor of war to depict his contest against Zweli Mkhize for leadership of the ANC.
At the top of the list is "camp", picturing the president's supporters as huddled together in tents on one side of a battlefield. The phrase "Ramaphosa's camp" was first mentioned as early as February, when the Sunday Times reported that some of his supporters backed Raymond Zondo to succeed Mogoeng Mogoeng as chief justice, which he did, despite the Judicial Service Commission controversially recommending Mandisa Maya for the job.
This effectively split the pro-Ramaphosa vote for the deputy president position between Lamola and Eastern Cape premier Oscar Mabuyane with the result that Paul Mashatile, who was not seen as aligned with either Ramaphosa or Mkhize, won with a much bigger margin than he otherwise might have.
Mabuyane and Lamola were both referred to as Ramaphosa's "allies", using another term with military connotations that was strongly associated with the president in last year's news coverage. The singular form of the word, "ally", also had a strong association with his name.
In the news coverage, sharp dividing lines were drawn between these allies and others in the ANC who were his "opponents". In 2022, this usage once again began with the reporting on the chief justice selection process, where "Ramaphosa's opponents and the EFF [were] said to prefer Maya". But by the end of the year, their fate was summarised in one TimesLive headline: "How Cyril outmanoeuvred his opponents".
Apart from the war reporting on the ANC elective conference, 2022's coverage of Ramaphosa was focused on the scandal that almost took him out of the presidency — Phala Phala. One interesting word that was strongly associated with his name in the news coverage was "maintained".
In six instances of the use of this word, Ramaphosa was the one maintaining something, and in three of these, he "maintained his innocence" in the Phala Phala scandal. Three times, however, other people maintained things about him.
For example, News24 reported that "ActionSA leader Herman Mashaba said they have always maintained that Ramaphosa's conduct was criminal and he should vacate his office to spare the country any further humiliation". In some ways, this fits into the war narrative written about Ramaphosa's struggles in 2022 — opposing camps maintained their positions steadfastly as they continued to hurl salvoes at each other.
The word "resign" features clearly in association with Ramaphosa's name, thanks to the fallout from the Section 89 panel headed by former chief justice Sandile Ngcobo that found that he may have violated the Constitution in his response to the Phala Phala robbery.
On 1 December 2022, News24 led with the headline "President Cyril Ramaphosa 'very likely' to resign". Of course, by now we know that this prediction was wrong, but it is a sobering reminder of how the year might have ended very differently for South Africa if the president had decided to give up the fight.
Another close association with Ramaphosa's name is the word "impeachment", referring to another fate the president escaped. One article reminded readers that the Section 89 panel's report, "if adopted, sought to initiate impeachment proceedings against President Cyril Ramaphosa over the theft of dollars from his Phala Phala farm". This threat was quelled when ANC MPs, except for five, voted in parliament not to adopt the report.
Nevertheless, many questions remain about Phala Phala. The word "answer" was strongly associated with Ramaphosa, appearing close to his name 32 times in the database. Of these, 12 are some variations of the statement "
Ramaphosa has a case to answer
" about Phala Phala, as the Section 89 panel's report said. The other instances refer to a wide range of questions that the president has been asked to answer, mostly about the robbery at his farm.
More mundanely, the name "Phala Phala" and the words "game" and "farm" are strongly associated with Ramaphosa in sentences like "Ramaphosa himself has been mired in a credibility crisis since the country's former spy boss, Arthur Fraser, opened a criminal case against the president for a burglary of millions of rands that happened at Ramaphosa's Phala Phala game farm in early 2020."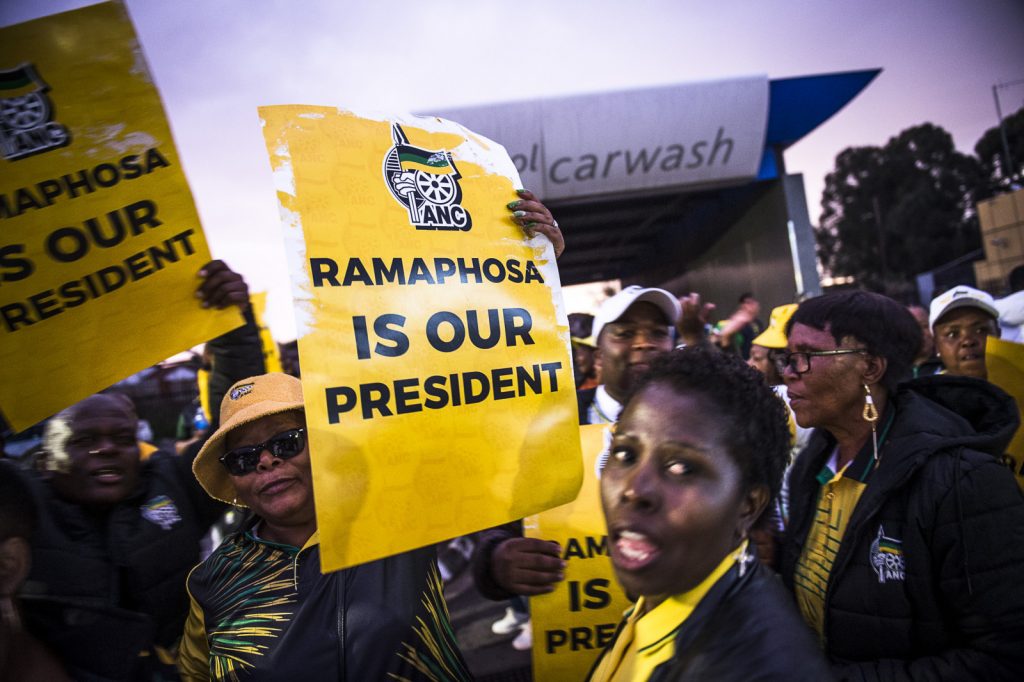 One person's name appeared in close association with the president — his spokesperson, Vincent Magwenya. While this isn't unusual at all, spare a thought for this poor guy. Magwenya started the job on 1 June 2022, the very day on which Arthur Fraser first broke the news about the Phala Phala robbery. Since then, he's had his work cut out for him presenting a brave face to the media through all the ups and downs of the scandal.
The picture painted by these trends is pretty clear — coverage of Ramaphosa in 2022 for the most part either focused on the Phala Phala scandal or what is referred to in media studies circles as "horse race journalism", emphasising the competition between different electoral candidates.
We need to know about allegations of breaches of integrity on the part of any government leaders. However, scandals and horse race journalism focus us on leaders as personalities, rather than on the policies they stand for.
To this day, I have yet to see a definitive statement by Mkhize of the policy platform he ran on in December. Ramaphosa at least had airplay to put across his vision for the ANC's future at the elective conference. Even then, whatever substance there is behind his buzzword, "renewal", has not received much media attention.
Few people are going to dispute that South Africa is in crisis — load-shedding reminds us of that with dull regularity every few hours. There's no need to rehearse all the failures in service delivery, collapses in state-owned enterprises and economic stagnation that we see evidence of every day.
But if most of what we know about from the news is the scandals associated with electoral candidates, then all we can do as the public is weigh up whether we'd rather have an ANC president with a Phala Phala-shaped cloud over his head or one with a Digital Vibes-shaped cloud.
What we need from the media is to be able to see much more clearly what the policy options are for getting us out of this mess, so that we can weigh those up, decide which we think are best, and then engage in activism and vote in leaders who will implement those policies.
In 2023, instead of focusing on which personalities will win, can we rather focus on what it will take for South Africa to win?
Original article: https://mg.co.za/opinion/2023-01-19-ramaphosa-scraped-through-2022-but-what-will-it-take-for-south-africa-to-win-in-2023/
Source: Mail & Guardian