Music Library
‎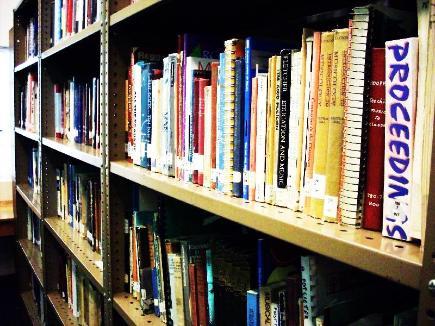 The RU Sound Library, situated centrally in the Beethoven House, is a research and musical meeting point for Rhodes students and staff, local music teachers and visitors. The Library has an attractive open floor plan accommodating the collection, study tables, audiovisual facilities and networked computers.
Sound Library Collection
The Sound Library houses: Scores; Audiovisual materials including CDs, LPs, Cassettes, DVDs, & Videos; Books; Reference Scores and Books; and Journals. The library catalogue, online databases and electronic resources are available via networked computers. All computers in the library have internet access and are equipped with Sennheiser 201 headphones and M-Audio Axiom 2-octave controller keyboards, in addition to running Microsoft Office, Auralia (an ear training program) and Sibelius (a program used for notation and composition/arrangement).

Sound Library Opening Hours
Term Time:
Monday - Thursday 08h30 – 16h30
Friday 08h30 – 13h00
Saturday 14h00 – 17h00
Vacation:
Monday-Friday 08h30-13h00
Sound Library Staffing
The library is staffed by Ms Ilana Kretzmann in the mornings, and by six music library assistants in the afternoons.
Sound Library Contact Information
Ms Ilana Kretzmann, Assistant Librarian
Telephone +27 (0)46 603 8492
Email i.kretzman@ru.ac.za
Fax +27 (0)46 622 7111

Last Modified: Thu, 11 May 2017 12:02:01 SAST