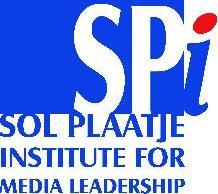 The PDMM course addresses key issues confronting media managers including questions relating to, among others, the impact of new technologies on traditional media, the critical role of leadership, managing people in changing times, understanding media markets and making creative content decisions. The course also introduces students to the fundamentals of media economics, human resource management and distribution strategies. This year we have 19 students from diverse backgrounds.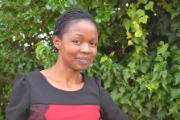 1.Patience Shawarira grew up in Zimbabwe's second city of Bulawayo. She obtained her Bsc in Journalism and Media Studies from the National University of Science and Technology, Zimbabwe. She interned at the Voluntary Media Council of Zimbabwe for two years. She then moved to the Zimbabwe National Editors Forum as a coordinator. Her interests lie in media development and freedom of expression. Patience is also interested in gender, human rights and social justice.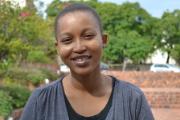 ‌2. Zimasa Majola grew up in UMthatha but lives in Pretoria. Prior to coming to the PDMM course, she studied Social Entrepreneurship at GIBS and worked in communications at the Department of Social Development. She enrolled at the Sol Plaatje Institute to broaden her knowledge of the media industry and to learn how to run a sustainable media organization. She loves three things: people, learning and creating. Zimasa is passionate about social change, innovation and the potential of the African media market.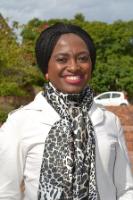 3. Mantoe Phakathi is a Swazi journalist with experience spanning over 14 years. Her main interests include covering politics, human rights, health and development news such as agriculture and climate change. She holds a Bachelor's Degree in Communications Science from the University of South Africa. She believes that enrolling for the PDMM will help take her career to the next level. She is a senior reporter at the privately-owned socio-political Swazi magazine, The Nation. She has also freelanced for several media outlets such as IPS-Africa, an online news agency specializing in development news; Business Report, Mail & Guardian and Equal Times. Mantoe has also worked as a part-time communications consultant for the Food and Agriculture Organization of the United Nations and the Regional Aids Training Network.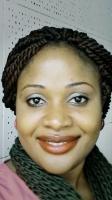 ‌4.Chembezi Mhone started her career in the media as a DJ and newsreader at a local radio station in Malawi. Although she wanted to study law, she found herself captivated by the media industry and studied media studies and industrial psychology. She has since been employed by the Malawi Broadcasting Corporation and manages Radio 2 FM. She is also a senior reporter for TV and radio. She feels she has much more to offer and the PDMM will aid her in that regard. She is a proud mother of one, loves travelling and her favourite quote is by Ghana's first president Kwame Nkrumah who stated that "we face neither west nor east, we face toward". That's Chembezi's view on life – that is, that she faces forward always.
‌5.Bianca Garcia Moodley is a 22-year-old originally from Pietermaritzburg, KwaZulu Natal. She graduated from the University of Cape Town with a Bachelor of Arts majoring in Media Studies and Film and Television Studies. She is now furthering her studies through the Sol Plaatje Institute. The PDMM course is a combination of theory and practice. It has forced Bianca to step out of her comfort zone as she is naturally introverted. The course has enabled her to give presentations, work in groups and interact with a diverse group of people. Although the PDMM proves to be fairly challenging, she has no doubt that it is equipping her for the professional work environment which she intends to enter at the start of 2016.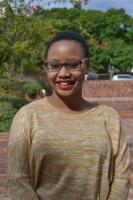 ‌6.Anelisa Salavu is a 22-year-old with a Bachelor of Arts degree from Rhodes University majoring in Journalism (television) and Politics and International Relations. Her passion and strength lie in broadcast journalism. Over the years, she has completed vacation internships at print publications such as The Daily Dispatch, Grocott's Mail and student media Activate and Oppidan Press. She has also been participated in broadcast internships at BayFm Radio, Bay TV, Cue TV and ENCA. Enrolling on the PDMM course has been one of the best decisions she has made thus far. She has found the course content invaluable and it has taught her so much about the media industry. Anelisa hopes to pursue a Master's degree in Journalism at the University of Witwatersrand and would like to start working as a financial reporter soon.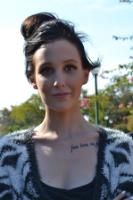 7.Bronwyn Preston is from Durban, South Africa. She is currently completing a Bachelor of Social Science majoring in Organizational Psychology and Industrial and Economic Sociology. She is concurrently studying the PDMM. Bron's passion and interests include marketing and advertising, and digital and social media platforms. Bron has always had a love for art and design and creativity. She believes that the combination of studying Organizational Psychology, Management and the PDMM has provided her with the capacity to fulfil her dream career and aspirations. Bron wants to take her knowledge and experience to open her own Digital Marketing and Advertising firm in the near future.
8.Dumisani Lungani Mthethwa is from Kwa-Zulu Natal and obtained his Bachelor of Arts, Bachelor of Social Sciences (Honours) and Masters of Social Sciences degrees from the University of Kwa-Zulu Natal, Durban. His MA dissertation was based on Television Programming: Narrative analysis and comparison between Yizo Yizo & InterSexions, and his Honours was on public health communication. Lungani is a recipient of the prestigious Primedia Scholarship that is awarded to academically gifted PDMM students from previously disadvantaged South African groups. He is interested in the broadcast media, particularly television. He hopes the PDMM will empower him with critical management skills and knowledge and open the way for him to enter the broadcasting industry. He is the head of multimedia for the Kingzmen Media Pty Ltd which was registered in 2012. His biggest goal is to own his own television station.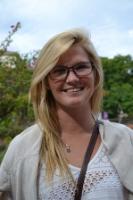 9.Natasha-Lee Kilburn is a 23-year-old from Zambia. She graduated at Rhodes University with a Bachelor of Social Sciences in Management and Organizational Psychology. She joined the Sol Plaatje Institute's PDMM but this was not enough for her; she is also studying Events Management through the University of Cape Town and has recently started a catering business. She finds the core modules offered in the PDMM to be inspiring and they contribute towards her personal growth. The design of the curriculum has enhanced her confidence in public speaking, writing and working as an effective team player. Although the PDMM is very demanding, the preparation given on entering the working environment is extremely encouraging for Natasha.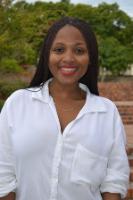 10.Olona Tywabi is a self-motivated and bubbly individual who always strives to achieve a very high standard in whatever she does. Born and bred in UMthatha in the Eastern Cape, she is currently completing her PDMM qualification. She is the media coordinator for a fundraising campaign run by the Rhodes University's Alumni Division and currently is the News Editor of the Sol Plaatje Institute's newsletter. Olona has extensive experience in videography and editing. She has also been a reporter for organizations such as Cue TV and The Daily Dispatch. She has a strong interest in media management and aspires to make waves in this rapidly changing media landscape. Watch out world, Olona is ready for you!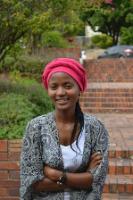 ‌11.Philisiwe Mbongwana is from UMthatha, Eastern Cape. She holds a Bachelor of Arts degree from Rhodes University majoring in Journalism and IsiXhosa. She worked for the Eastern Cape Women's Magazine as an editor. Her interest lies in the use of African languages in local and hyper-local media. She was also a photographer for a local football club in UMthatha. Philisiwe is interested in sports broadcasting ans she hopes to start her own media company covering local sports and entertainment news in the near future. Having worked in the media industry, she hopes that the PDMM course will enhance her knowledge, understandings and and work competencies and equip her with the necessary tools to start her own media company. Philisiwe is a Primedia Scholarship recipient.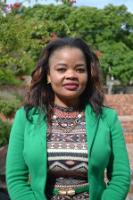 12.Siphesihle Nkwanyane hails from the Kingdom of Swaziland and obtained her Bachelor of Arts degree from the University of Swaziland majoring in English Language & Literature and Theology & Religious Studies. Before coming to Rhodes University she was working for Swazi TV as a news anchor, breakfast show host and news reporter since 2010. She is an OSISA scholarship recipient and says the opportunity came at the right time for her as she was in need of academic empowerment. She hopes to add to the number of women that are dominating the media industry as she believes that the media is currently a male-dominated industry. So far she finds the PDMM course a solution to many practical problems she had come across in the industry but did not know how to deal with. She feels that by the end of the course, she will be better equipped to take on any leadership role but her lifelong dream is to be in business and compete with prominent media magnates.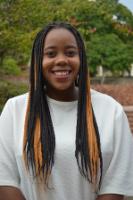 13.Boitumelo Rakuba, is a 24-year-old from Johannesburg, Soweto. She completed her undergraduate degree at Rhodes University in 2014 majoring in Journalism and Sociology. She specialised in radio and her area of interest is talk radio and current affairs. She is a recipient of the Primedia scholarship. Boitumelo is inspired by women who have broken the gender barriers in the male-dominated media industry. Redi Thlabi, Azania Mosaka and Criselda Kananda are among her inspirations. She hopes to one day contribute to the development of the broadcast industry in South Africa. She believes the PDMM course will further her career and give her skills that can be of value to others.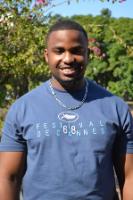 14.Nzuzo Sowazi hails from the Gauteng Province. He took a gap year before working in various industries as a waiter and then a commercial property broker. Nzuzo enrolled at the University of Cape Town where he involved himself in student leadership, particularly the University of Cape Town's Black Management Forum student chapter. He then went on to complete his undergraduate degree at the University of the Witwatersrand. Nzuzo procured a contract to be business development partner of Ummeli.mobi (a job opportunities portal, a division of the Praekelt Foundation). Nzuzo aims to start an entrepreneurship television show that will aid, educate and motivate viewers to become enterprising. Once this has launched, he will venture into online media and IT – specifically to handle WiFi installations in conjunction with municipalities. He hopes to complete his masters in media and business at the Erasmus University of Rotterdam, Netherlands.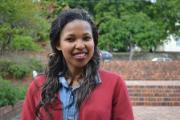 15.Khutso Tsikane is from Johannesburg. She completed an honours Bachelor of Journalism at Rhodes University. She majored in audio studies because radio is one of her passions. She is currently a broadcast teaching assistant at the School of Journalism and Media Studies at Rhodes University. She saw an opportunity to extend her work skills by being an editorial consultant for campus media OppiTV. She is also the editor of the SPI Newsletter. In addition, she manages Cue Radio broadcasts on SAfm during the National Arts Festival and she also coordinates Highway Africa online. Khutso's interests lie in the broadcast industry and producing current affairs programmes. She is thoroughly invested in the media industry. She is a health and meditation aficionado and believes in a balanced lifestyle, work hard, play hard.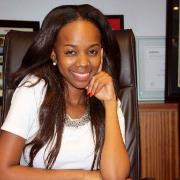 16.Oarabile Minky Matebejane is a highly young ambitious Motswana lady who is self-directed and motivated. She has over three years' work experience in the corporate communications field. In 2011, Minky graduated with a Bachelor of Media Studies at the University of Botswana majoring in Print Journalism and Public Relations. She is one of the recipients of the 2015 OSISA scholarship for young women from the SADC region. As an aspiring entrepreneur, Minky would love to do a masters in any business or entrepreneurship field upon graduation from the PDMM. Once Minky feels she is fully equipped with entrepreneurial skills, she plans on starting her own communications company in order to curb the high unemployment rate in Botswana and the surrounding SADC countries. Minky lives by the motto of Pray Hard, Work Hard and Play Hard. She would love to tour all the 54 countries in Africa before she turns 54 years of age.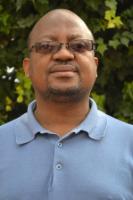 17.Phoka Motsilili obtained his Bachelor of Arts Honours and Masters in International Studies from Rhodes University. His research focused on the Implications of the IMF's Austerity Measures in Zambia, and drew some lessons for South Africa in the Reconstruction and Development Programme. Over the years he has worked for the Department of Trade and Industry, and the Department of International Relations and Cooperation. He was engaged in bilateral trade and investment projects in Argentina, Brazil, Cuba, Mexico, and Saudi Arabia. He is now pursuing the PDMM programme at Rhodes University in order to get a solid grounding in media management. In the near future he wants to establish a media company focusing on trade and investment promotion with non-traditional trading partners.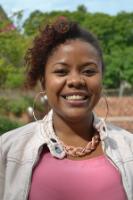 ‌18.Christine Malata is a passionate young Malawian who has two years' working experience in media, publicity as well as the NGO field. Christine graduated from the University of Malawi in 2012 with a Bachelor of Arts majoring in English Literature, and minoring in Psychology and Philosophy. Christine aspires to work in the community development sector and be involved with the UN and UNICEF in particular. With her passion for community development, she joined Rotaract Club of Blantyre. She also participated in several successful Malawi projects, one of which was the Malawi Election Situation Room. She believes that the PDMM course has added insights to her world through the diversity of cultures and personalities. She lives by the motto of "Everything will happen in its time, so meanwhile live, laugh and love."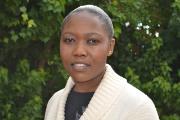 19.Katleho Khang completed her studies at the University of Winnipeg in 2014 in Canada, obtaining a Bachelor of Arts degree with a double major in Conflict Resolution Studies and Theatre and Film. She is passionate about documentary filmmaking. She believes that the skills and new tools acquired in the PDMM course are essential in any field in the African context. Katleho appreciates diversity, forming new relationships and networking. She hopes to further her studies after the PDMM.
Source: SPI
Please help us to raise funds so that we can give all our students a chance to access online teaching and learning. Covid-19 has disrupted our students' education. Don't let the digital divide put their future at risk. Visit www.ru.ac.za/rucoronavirusgateway to donate