Mistero Buffo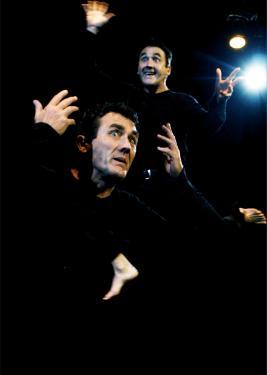 In Mistero Buffo, first staged in 1969, this one-man epic performance combines the grotesque comedy of the Italian medieval performance traditions with razor-sharp contemporary political satire. The play, which caused great controversy in 1977 when televised, by distilling the popular and irreverent elements of medieval mystery plays, functions as a political and cultural onslaught against the repressions of religious institutions and landowning classes throughout history, expressing them in the language of the peasantry.
Buckland presents this onslaught from a specifically South African perspective and, in so doing, accesses the universal truths of this phenomenal work of theatre. The work is sophisticated yet simple, wildly physical and extremely funny.
The Ugly Noo-Noo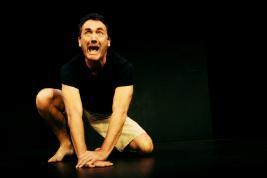 The Ugly Noo Noo rocked the local theatre world in 1988 with its unusual name, played by an unusual performer, featuring the infamous Parktown Prawn. The play combines sharp political satire with exquisite humour and superb technical skill. It became the benchmark for solo physical theatre performance and the legend of The Ugly Noo Noo was begun. Today, 20 years later, the extraordinary nature of the show and its creator continues to enthrall and entertain audiences all over the world.
It has received 17 national and international awards, including a Fringe First and a Perrier Pick of the Fringe short-listing from the Edinburgh Festival. Awards were for the script, the direction and the performance.
Ukhuphuthelwa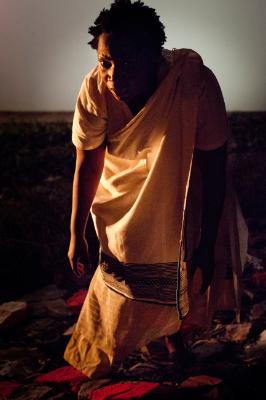 Directed by | Mandla Mbothwe
Designer | Mandla Mbothwe
Lighting Designer | Jade Manicom
Assistant Director | Jessica Harrison & Themba Mchunu
Stage Manager | Erin Cutts
In the search for identity and belonging, Mandla Mbothwe's devised production Ukuphuthelwa (Insomnia) explores the desperation of connecting the pieces and the puzzles of the past and trying to make sense of the future. Insomnia is engaged with as a liminal space between sleep and awake, between conscious and subconscious, dreaming and memory. There exists a struggle of remembering, in trying to reconstruct the identity of the singular and of the community. The process enquires into buried stories, experiences and memories that form part of our fixed points as humans. This piece deals with the questions – how can history talk to us? And how can we listen to history; not only listen but hear and learn. For if we do not engage with our own history, and put our own history back into the landscape, then our national history will have gaps that will be filled with other histories. And those foreign histories will begin to mould our identities.
Intranceit 2012: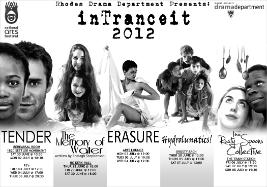 The Rhodes University Masters students present the sophomore programme of new innovative and exciting works at the National Arts Festival 2012. Last year saw the Ovation Award winning premiere InTranceit, which included three works by Gavin Krastin, Nadine Joseph and Jen Schneeberger. 2012's programme promises to be in every regard bigger. Five works by two directors, two choreographers and a contemporary performance artist outline the diverse and effervescent programme.
Madele Vermaak directs TENDER, a new collaborative work which is also serving as the official Rhodes Drama Department student production. Debbie Robertson directs Shelagh Stephenson's humorously and touching drama The Memory of Water. Alice Thompson heads off the experimental and interactive The Rusty Spoons Collective which will be performed at the intensely striking Grahamstown Train Station. Nicole Theunissen choreographs the exclusively affectionate ERASURE. Also amongst the programme is Hydrolunatics! A street theatre work created and devised by Whitney Turner and her cast.
Directed by Madele Vermaak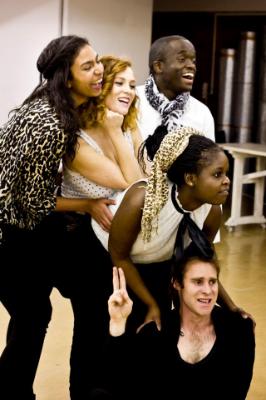 Tender is a Devised work presented as an explosive exploration of South African life experienced through a multiplicity of perplexed, curious and searching perspectives. In this collaborative exploration we weave together a series of responses presented as interlinking vignettes. Tender explores Identity and Identification in a multi-cultural South African context, as well as personal fears, desires and hope.
A series of works have been crafted in their respective rooms only to have them come together in one creative shack where the whole has been carefully moulded into this presentation. These responses serve as galvanising balls of potential itching to bursts open and engulf us with an undiscovered world of sufficient sustenance to suffice us; to leave us completely satisfied. Only they exist to tease us, to give us something, to leave us with something – a potential – an overwhelming need for more. What's more satisfying than that?
Written by Shelagh Stephenson
Directed by Debbie Robertson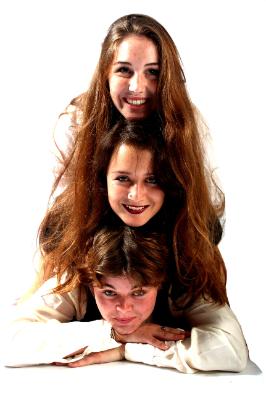 Three sisters and their partners gather at the home of their recently dead mother and revisit the past in poignant and often hilarious ways; in a bittersweet comedy which proves that sometimes death can reveal the absurdity of life.
If you don't believe in ghosts, you've never been to a family reunion.
Choreographed by Nicole Theunissen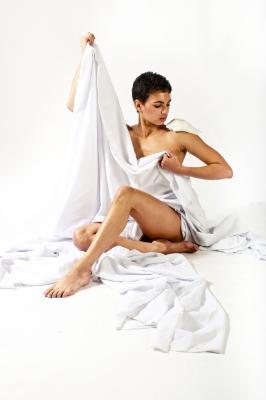 erasure is a love letter in motion. It is both intimate and blatantly public.
It's about the non-locality, the liminality of memory. It's about the space that exists between what occurred and what we speak or write or create in its aftermath.
Love letters are a means of self-expression that serve to not only shape, but reflect emotional experience. These letters, "despite their conventions, provide an imprint of the writer's identity, not simply by the signature, but through the 'traces of the body' that produced them in inkblots, teardrops, erasures".
This work aims to transpose the act of writing a love letter from a literal understanding to an embodied creative practice. Artistically, the layers of this work are intertwined: as the audience wanders through the performance space, the house itself functions as a shell that holds the self. They are guided through the psyche of whoever this shell belongs to, in no particular order, with no particular narrative. The pieces of the story are simply there, to be witnessed.
The fragments of this work are named: "anaesthesia", "touch", "erasure", "amnesia" and "solitary".
A cyclical view of creation and performance provides a framework for the making of erasure as a re-fabrication. The fragments of this work are individually re-cycled and re-captured through both the working process and the performance in itself.
For this reason, audience members are invited to re-capture the fragments.
Created by Whitney Turner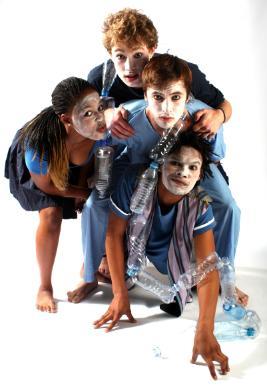 The work Hydrolunatics! is founded on personal enquiries by the director and cast into their own engagements and relationships with water as an element and more specifically, as a precious and increasingly scarce commodity. While this premise forms the foundation of the work, it uses these established relationships to investigate various aspects of what is known as water politics – politics affected by the availability of water. These ideas are transformed into visual images that are expressed in a street parade combining physical comedy, clowning, spectacle and visual art with the participation of the audience.
Hydrolunatics! is an exciting and poignant work that offers audiences of all walks of life an opportunity to consider the essential role water plays in their lives, whilst simultaneously posing the question: "what is the future of our water?"
Choreographed by Alice Thompson
'The Rusty Spoons Collective is an event that consists of a series of interactive, participatory dance/music games.
"We've become blind from too much seeing. It's time to press up against things, squeeze around, crawl over - not so much out of a childish naiveté to return to the playground, but more to acknowledge that the world begins to exist at the limits of our skin and what goes on at the interface between the physical self and external conditions doesn't detach us like a detached glance." Robert Morris
Young Director's Season '12: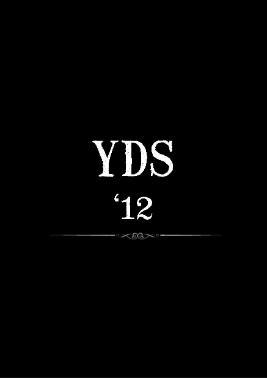 The Season presents an annual programme of bold 30 minute plays from the Rhodes University Honours Directing students. This year, it hosts the talents of six fresh directors; Erin Cutts, Hannah Lax, Melissa Pentz, Candace Gawler, Rosa Brandt and Bryce Woodiwiss. The directors this year are putting together an edgy line-up of works ranging from comedy to brooding realism and ensuring that each individual director articulates a unique voice and perspective. The theme for this year's Season is PLAY and each 2012 director has their own catch phrase that stems from the word play and represents their production: PLAY.house; PLAY.time; PLAY.dough; PLAY.border; PLAY.victim; PLAY.ma'china. The campaign also takes a witty stab at conservative notions of theatre – using "play" as both verb and noun - playing with the idea of a theatrical play.
A Woman Alone
Directed by Candace Gawler
Written by Franca Rame and Dario Fo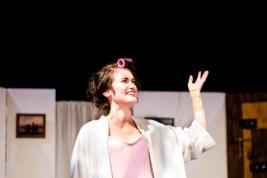 Vincent River
Directed by Melissa Pentz
Written by Philip Ridely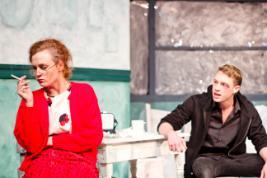 Traps
Directed by Rosa Brandt
Written by Caryl Churchill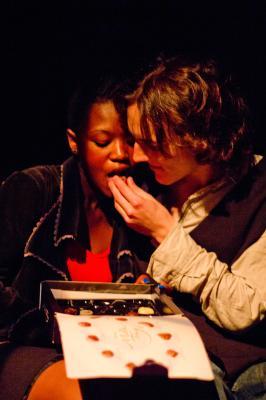 Bread
Directed by Hannah Lax
Devised by Hannah Lax and the cast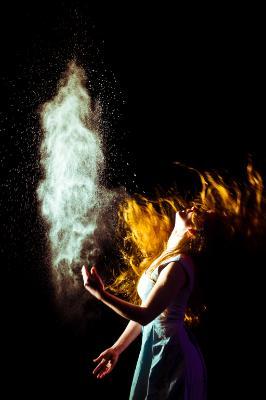 The Boundry
Directed by Bryce Woodiwiss
Written by Tom Stoppard and Clive Exton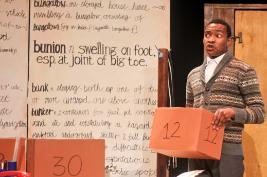 Saturday Night at the Palace
Directed by Erin Cutts
Written by Paul Slabolepszy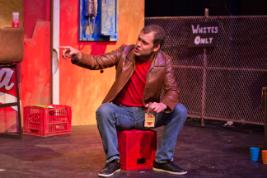 uHambo Matsuri:
Hanamichi
Directed by Tristan Jacobs

Imphekhuto!
Directed by Themba Mchunu

uSizo
Directed by Jess Harrison
Theatre in Motion: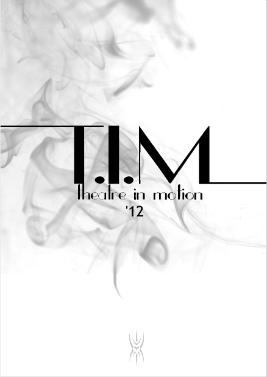 ‌
PROGRAMME A
Experience the witnessed...witness the experience...it is up to you
Choreographed by Nomcebisi Moyikwa
If Walls Could Speak, Would You Listen?
Choreographed by Mikey von Bardeleben
Blue Moon River
Choreographed by Alan Parker
Double Helix
Choreographed by Elisha Mudly
PROGRAMME B
Writing the Body
Facilitated by Thalia Laric
Like Catching Smoke…
Choreographed by Alan Parker
Enter. Under Construction.
Honours Contemporary Performance
Last Modified: Thu, 12 Sep 2013 12:50:45 SAST