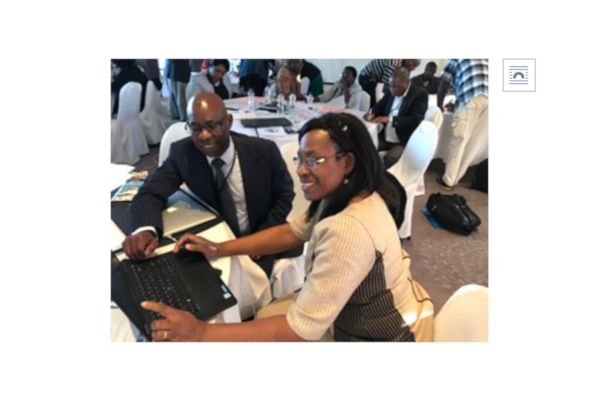 Recent research on educational quality confirms that teachers are central to educational transformation, and thus also for strengthening social learning systems.
With this in mind, the SARChI Chair in Global Change and Social Learning Systems has been working with UNESCO on an initiative to strengthen teachers' capacity for engaging with sustainability across southern Africa.
A new project is on the cards for 2019-2022!
Funded by Sida, the project will work across 11 southern African countries to build a strong network of teacher educators involved in curriculum innovations for sustainability, science, culture, gender justice and civic engagement in southern Africa.
Most immediately, the project is advertising for an Education Project Officer, to be appointed to the UNESCO Harare office. Click here for more information.
This initiative builds on the 25+ years of engagement with the professional learning of educators around sustainability concerns out of the Rhodes University Environmental Learning Research Centre and the SADC Regional Environmental Education Programme which was implemented by WESSA. The partnership also builds on the partnership between Rhodes University, the Southern African Regional Universities Association (SARUA), the Swedish International Centre of Education for Sustainable Development (SWEDESD) and UNESCO Regional Office for Southern Africa (ROSA) programme entitled 'Sustainability Starts with Teachers', which was implemented in 2017/18 as a UNESCO Global Action Programme 'Flagship' Project.
The project is innovative as it builds on and strengthens existing regional network of alumni previously supported by Sida with introductory programmes on ESD. This programme will advance capacity through an Advanced Regional Training Programme (ARTP) and mobilise regional networks for strengthening Teacher Education and ESD in the new context of Goal 4, Target 4.7 of the SDGs.
The project will also support change projects in all participating institutions, therefore contributing to both individual and institutional capacity.
Additionally, it will co-develop monitoring and evaluation tools out of this experience and the M&E of this programme for reporting on SDG 4, Target 4.7 for teacher education in southern African countries.
"This is an exciting opportunity for us to continue our research and development work with educators across the SADC Region" says Professor Lotz-Sisitka, SARChI Chair. "Rhodes University and the Chair will be a central contributor to the programme, and will implement the ARTP, and assist with the research to inform the development of the monitoring and evaluation tools".
The project will work with early childhood education teachers, primary and secondary education teachers, and teacher educators working in Vocational Education and Training (VET). "All of these areas are important for developing a more sustainable, just society" says Lotz-Sisitka.