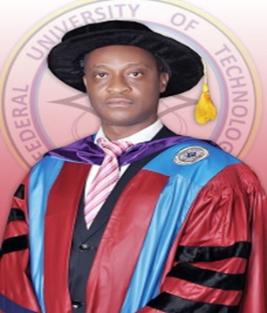 Affiliation/Organization:
Applied Hydrobiology Unit, Department of Animal Biology, Federal University of Technology Minna, Nigeria
Education:
BSc Zoology - University of Jos, Nigeria
MSc. Applied Hydrobiology and Fisheries - University of Jos
PhD Hydrobiology and Fisheries - Delta State University
Short Biography:
Prof. Francis Arimoro is an established scholar and a leading expert in Aquatic Ecology, Environmental Impact Assessment, Macroinvertebrates, Biodiversity and Ecotoxicology. He has a teaching and research experience in the University for over two decades and has supervised several undergraduate and postgraduate research projects including 10 PhD graduates. He has a postdoctoral research experience from the Institute for Water Research, Rhodes University, Grahamstown, South Africa in 2009 and was a visiting researcher on River Conservation to Senckenberg Natural Museum, Gelnhausen, Germany in 2014 and University of Mississippi, USA in 2015. Research accomplishment is evidenced by over 120 journal publications, four invited talks, 40 conference abstracts, 10 of which are at the international level. He is currently the President of Freshwater Biological Association of Nigeria (FBAN) and the Coordinator of AWARMN at FUT Minna, Nigeria.
Contact:
Physical: Department of Animal Biology, School of Life Sciences Complex, Federal University of Technology, Gidan Kwano Campus, Bida Road, Minna
Phone: +2348035615424
Email: f.arimoro@futminna.edu.ng
ResearchGate: https://www.researchgate.net/profile/Francis_Arimoro
Orcid: http://orcid.org/0000-0001-6100-4011
Linkedln: https://www.linkedin.com/in/francis-arimoro-484b7511/
Publons: https://publons.com/researcher/3811349/francis-o-arimoro/
Personal research website: https://staff.futminna.edu.ng/website_home.php?id2=82j3t2244384
Google Scholar: https://scholar.google.com/citations?hl=en&user=R6wTFqMAAAAJ
Research Interests:
Ecotoxicology,
Biomonitoring of lotic and lentic water bodies,
Biodiversity,
Environmental risk assessment,
Pollution studies and Ecology
Last Modified: Mon, 29 Mar 2021 15:08:49 SAST