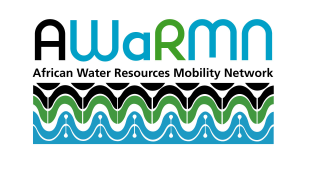 General eligibility
To be eligible for support from AWARMN, applicants must:
- be a national of an African Union member state and resident in Africa at the time of application.
- meet both institutional and partnership requirements for admission.
- not have benefited from any form of previous support from Intra-Africa Academic Mobility Scheme, or Intra-ACP academic mobility scheme.
- Must be prepare to move from home country to another country where AWARM has a partner institution. This applies to foreign applicants who resides in a country with AWARMN institution. For such applicants, you must then consider applying to a third country. For example, you are Ugandan, but resides in South Africa or have studied in South Africa. You can not apply to Rhodes University or Makerere.

Academic eligibility
Applicants must also fulfil the academic eligibility criteria of the partner institution(s) of their choices (see study programme webpage)

Eligible countries

All African Union Member Countries as per the Table below:
| | |
| --- | --- |
| Region of Africa | Countries |
| North | Algeria, Egypt, Libya, Mauritania, Morocco, Sahrawi Arab Democratic Republic, Tunisia |
| West | Benin, Burkina Faso, Cabo Verde, Cote d'Ivoire, Gambia, Ghana, guinea-Bissau, Guinea, Liberia, Mali, Niger, Nigeria, Senegal, Sierra Leone, Togo |
| Central | Burundi, Cameroon, Central African Republic, Chad, Congo, democratic Republic of Congo, Equitorial Guinea, Garbon, Sao Tome-and-Principe |
| East | Comoros, Djibouti, Ethiopia, Eritrea, Kenya, Madagascar, Mauritius, Rwanda, Seychelles, Somalia, South Sudan, Tanzania, Uganda |
| South | Angola, Botswana, Lesotho, Malawi, Mozambique, Namibia, South Africa, eSwatini, Zambia, Zimbabwe |
2. Target Groups
The scholarship is open to two target groups of students: Target Group 1 and Target Group 2.

Target Group 1: Students who are registered/admitted in or having obtained a Higher Education qualification (or its equivalent) any of the AWARMN partner institutions: RU, UNIKIN, FUTMINAA, MU, ENSH.

Target Group 2: Students who have obtained a degree not involved in the AWARMN partnership but established in Africa.


3. Mobility Types

Types of mobility (scholarships)
- Degree-seeking Mobility (long-term study that leads to an award of a degree)
- Credit-seeking mobility (short-term) – courses taken abroad and must be recognized by home institution.

4. Financial Information (in Euro)


The scholarship covers:
• Roundtrip flight tickets and visa costs
• Participation costs such as tuition fees, registration fees, application fees, bench fees and other related costs
• Comprehensive travel insurance (health, accident and travel)
• A monthly subsistence allowance for the mobility period
• Once off settling in allowance at the beginning of the mobility
• Research costs for students whose mobility exceed 10 months.
• Extra subsistence allowance corresponding to a single monthly allowance for female students per academic year for mobility equal or longer than 2 academic years.
Details of subsistence allowance to students and staff on mobility.
| | | |
| --- | --- | --- |
| Type of Degree | Monthly subsistence Allowance | Additional subsistence Allowance for Female students (per academic year only for mobility equal or longer than 2 academic years) |
| MSc | 600 Euro | 600 Euro |
| PhD | 900 Euro | 900 Euro |
| Staff | 1200 Euro | |
For successful candidates, you will be required to signed the following agreement
---
Important message to international students/potential applicants: Please be cautious when receiving any publicity inviting you to apply for an Intra-Africa scholarship or a message to pay a fee to be selected as a scholarship holder. We have been informed of numerous attempted scams. Before giving out any personal data, please always verify that the information comes from a trustworthy source. Please also note that the African Water Resources Mobility Network (AWaRMN) will never solicit payment from candidates in order to benefit from its scholarship. Our scholarships are fully funded by the Intra-Africa Academic Mobility Scheme of the European Union. If you are in doubt regarding the authenticity of any scholarship offer, contact the AWaRMN secretariat at awarmnadmin@ru.ac.za.
---


Last Modified: Mon, 18 Oct 2021 15:56:41 SAST