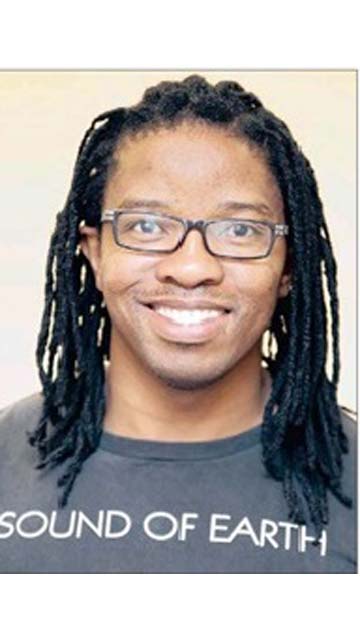 DFA JOURNALIST, Sabata-mpho Mokae, has been invited to participate in the International Writing Program's Fall Residency at the University of Iowa later this year.
The residency will run from August until November. Mokae's participation will be underwritten by a grant from the US Consulate General in Cape Town which covers international airfare, oncampus housing, a daily allowance and travel within the US.
A celebrated author and poet, Mokae, last year received two M-Net Literary Awards for his debut Setswana novel Ga ke modisa in the film and Setswana categories.
He is also the author of The Story of Sol T Plaatje and the anthology of poetry, Escaping Trauma.
Last year he obtained his Master's Degree in creative writing from Rhodes University and is a regular participant in the Writers' Festival in Kimberley and the Sol Plaatje Literary Festival in Mafikeng.
Mokae yesterday said it was quite a privilege for him to be chosen to be one of 35 writers from around the world to be part of this programme.
"During the residency I will be working on a new English novel that explores interracial and intercultural relationships in South Africa," he stated. "I am hoping to see my writing skills improve and to learn from writers of other cultures during the residency. I also hope to use public lectures and readings to tell the South African story to the American audiences."
Since the Iowa International Writing Programme was founded in 1967 more than 1 400 writers from 130 countries have been hosted. The Fall Residency is a oneof-a-kind experience for writers, especially those who are keen to engage with colleagues from other cultural milieux.
Many participants have gone on to become leading figures in their countries' literary scenes and the alumni roster includes Luisa Valenzuela (Argentina, 1969), Toma Salamun (Slovenia, 1971, 1972), Bessie Head (Botswana, 1977), Earl Lovelace (Trinidad, 1980), Orhan Pamuk (Turkey, 1985), Edwin Thumboo (Singapore 1977, 1986), Bei Dao (China, 1988), Etgar Keret (Israel, 2001), and Mo Yan (China, 2005). For the 2014 session, around 30 to 35 writers from around the world are expected to participate.
Among the activities offered include talks and readings, panel discussions, a university course, "International Literature Today", a translation workshop, the Iowa City Book Festival and visits to places of local interest.
Please help us to raise funds so that we can give all our students a chance to access online teaching and learning. Covid-19 has disrupted our students' education. Don't let the digital divide put their future at risk. Visit www.ru.ac.za/rucoronavirusgateway to donate