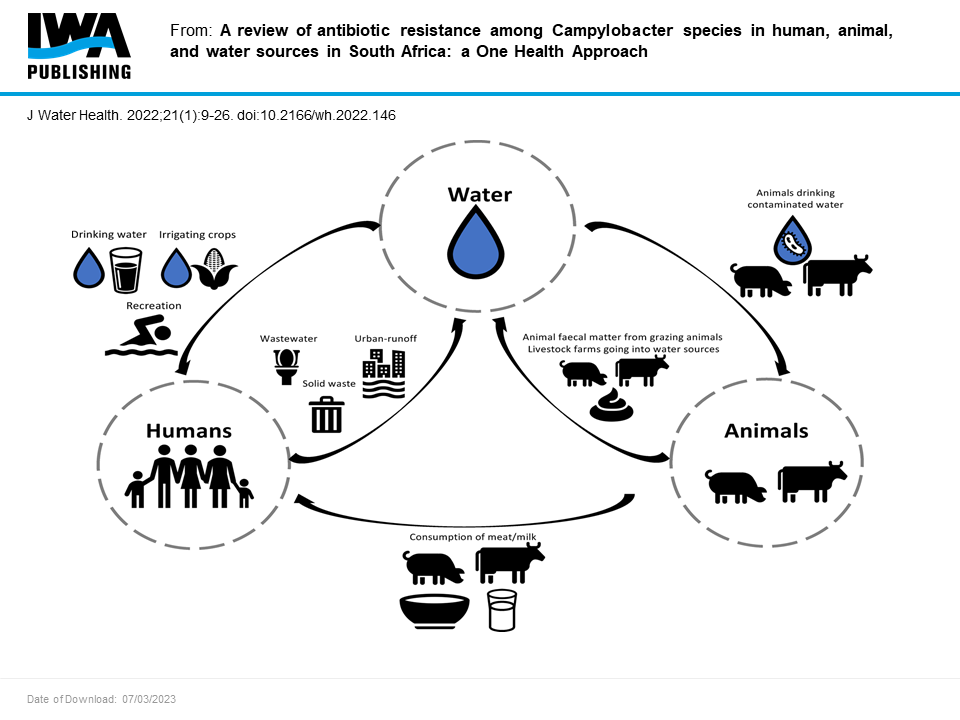 A recent publication has revealed that there is high antibiotic resistance among Campylobacter isolates from humans, animals, and water in South Africa. According to a review article authored by Mary Chibwe, Oghenekaro Nelson Odume, and Chika F. Nnadozie who are under the AWARMN project at the Institute for Water Research, Rhodes University in South Africa; there is an increased risk of waterborne antibiotic-resistant Campylobacter infections for communities that rely on the rivers for domestic and agricultural (irrigation) purposes. The article published in the Journal of Water and Health, employed a One Health Approach to review the patterns of antibiotic resistance among Campylobacter species in humans, animals, and water sources. The One Health Approach recognises the link between the health of animals, humans, and the environment.

This study reports that Campylobacter species isolated from human, animal, and water samples in South Africa are showing high resistance to classes of antibiotics such as fluoroquinolones, macrolides, and tetracycline that are used to treat Campylobacter infections in humans. There is also genetic similarity between Campylobacter isolated from these three sources and this suggests the movement of antibiotic-resistant Campylobacter species and antibiotic-resistant genes (ARGs) between humans, animals, and water. The findings of this study are of public health significance because a substantial number of people rely on rivers for domestic and agricultural purposes and may therefore be at risk of exposure to antibiotic-resistant Campylobacter and ARGS. This may result in treatment failure, longer hospitalisation, or death when humans get infected with antibiotic-resistant Campylobacter.

The study suggests that more research on antibiotic resistance among Campylobacter water sources and animal reservoirs needs to be conducted. It also recommends strict regulation of antibiotics use in livestock production, improved wastewater, and solid waste management to reduce antibiotic resistance. More awareness on antibiotic use in humans to reduce self-prescription, lack of adherence to prescribed antibiotic courses, and indiscriminate disposal of antibiotics at household level is also recommended. The full article can be accessed on this link https://iwaponline.com/jwh/article-abstract/21/1/9/92634.
Source: Mary Chibwe