Our Unique character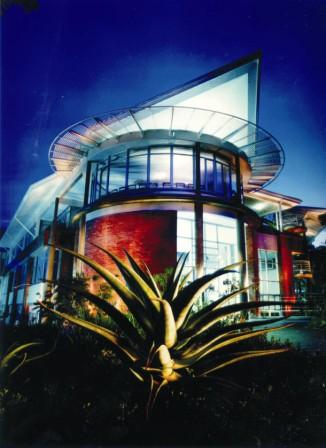 Eden Grove - Administration Building
Rhodes owes its unique character among South African universities to a combination of factors some historical, some geographical, some cultural and some architectural. An important influence in this respect is the University's smallness which, together with its residence system, allows unusually close contact between students and their lecturers, in surroundings that foster fellowship and learning. Rhodes success rate of those graduating is the highest of all South African higher education institutions. Old Rhodians are to be found in leading positions, in many different fields of endeavour, all around the globe. The University has earned a world-wide reputation for the high quality of its education and all Rhodes degrees are internationally recognised. Further, Rhodes has produced a disproportionate number of international scholarship winners. The end result is that successive generations of Rhodes graduates have had an influence on southern Africa and world affairs out of all proportion to their small number.
The working environment in turn is characterised by staff knowing and recognising each other. We meet at the shops, local restaurants, coffee shops and other religious and social spaces and of course at work. An open door policy even at the highest level creates an environment where staff are heard and valued. New staff comment on the friendliness and efficiency experienced at Rhodes.
There is a sense pride being able to work for an Institution with such a reputation.
Last Modified: Thu, 14 Nov 2013 10:31:40 SAST