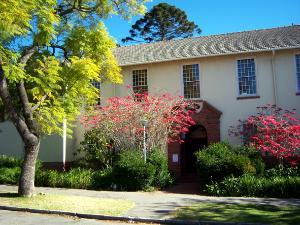 National Grahamstown Music Competition organiser Priscilla Hall said: "Classical music competitions can be hostile, icy cold affairs." However, the Grahamstown Music Society's fast-growing national event taking place at the Rhodes music department from June 14 to 16, has a reputation for its rigour and warm vibe — in a "villagey sort of way". East London classical musicians have joined a growing number of composers and performers from around South Africa who are vying for victory at the grueling Grahamstown clash, which sees the musicians having to go a full three rounds before the final note is rung.
Now in its sixth year, entrants have grown from less than 20 to 58 performers from all major South African cities, Hall said. Seven brave contenders are from East London — up from two competitors last year.
East London recorder player Okuhle Mahlangeni, the outright winner of the senior section last year, will be defending his title. The other East Londoners taking part in the senior section are sopranos Viwe Bani and Inge Siphosethu Ngcongolo (guitar), Garreth Robertson (piano) and Rachel van Wyk (soprano). Bradley Forbes on euphonium, also from East London, competes in the Tertiary section.
The event, started by the Rhodes Music Department, has this year attracted 14 youths as young as 10, 29 seniors and a few veterans. Some of the tentative early entrants had become rising stars over the years. While some of the test pieces were European, there were at least five original South African compositions on the programme. The top national adjudicators include Tinus Botha and Liesl Stoltz. The event kicks off at the St Andrew's College Drill Hall on June 13 at 7.30pm.
DAILY DISPATCH 08 Jun 2012, Page: 2— mikel@dispatch.co.za