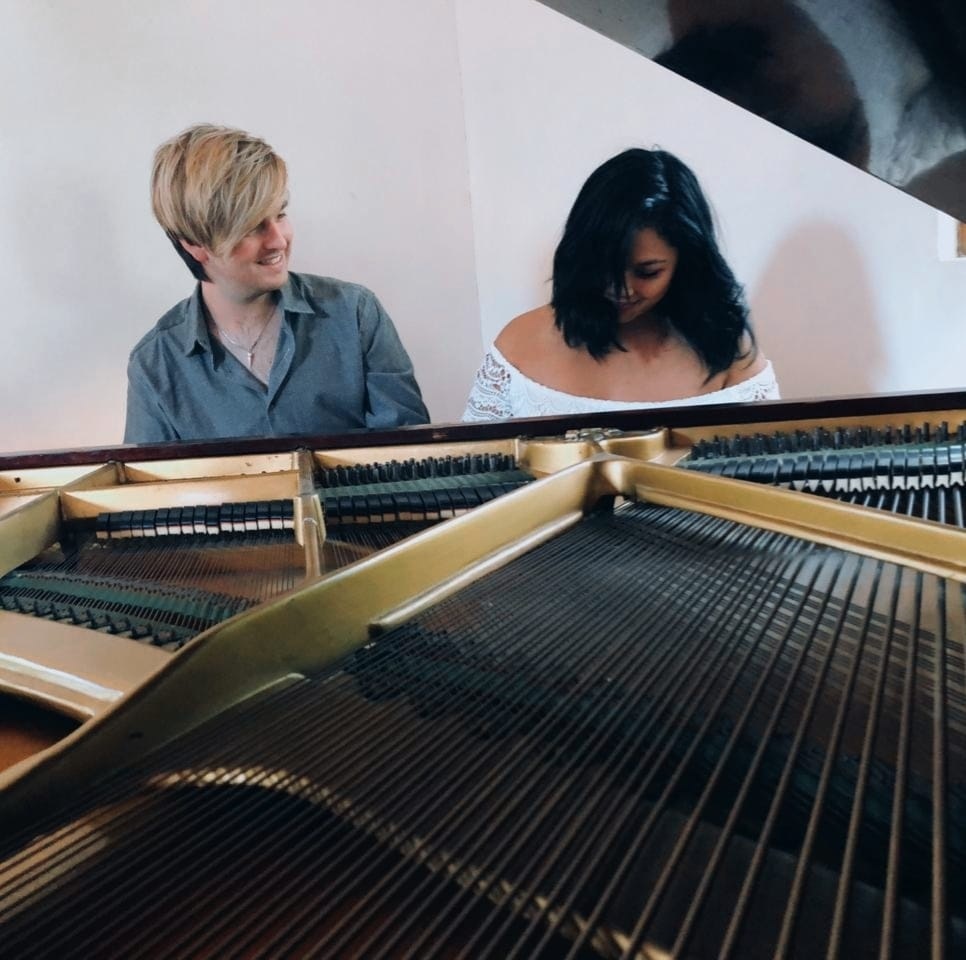 Are you in need of some music to warm you during these turbulent times? Then come and watch as Tamsyn Hanslo and Garreth Robertson take to the stage in the comfort of their own home. Listen as they transport you through a selection of melodies beside a crackling fire on a cold, quiet Grahamstown evening. The duo began making music together during the current lockdown period in their Grahamstown digs, and has used this as a means of expression and comfort during the unfamiliar territory of the Covid-19 pandemic. This has been an exciting project for them, as the staging, recording, and video production was a first time experience. With the help of two smart-phones, a stack of books as a tripod, and an old Hoffmann & Kuhne baby grand piano, the duo managed to bring audiences a blissful evening of music by the fire.
On Wednesday 24th June 2020, Duo di Pianoforte will be collaborating with the UKZN Centre for Jazz and Popular Music, and taking part in an online concert with two other artists from around South Africa. To purchase a ticket (R40) simply click the link (https://www.webticket.co.za/v2/EventCategory.aspx?itemid=1502201205#tickets) and follow the prompts. You will be taken to a page where you will be asked to "book now", followed by a list which will allow you to choose the artist/s. Thereafter, you will be required to register (using your email address), and then you will be able to book the tickets using your credit/debit card. Should you prefer, you're also able to purchase a ticket at your nearest Pick & Pay grocery store. Once your ticket is booked, the production team will send you an email with the link to the concert, which will be aired via YouTube. This email will be sent to you a few hours before the concert airs.
Duo di Pianoforte will also be taking part in the 2020 Virtual National Arts Festival (VNAF). Their show will be titled 4 Hands, 1 Grand. The Festival will be running from the 25 June 2020 – 05 July 2020 and will be aired via an online platform. To keep up to date with details regarding this event and the VNAF, keep checking the VNAF's website www.nationalartsfestival.co.za or follow Duo di Pianoforte on Facebook (https://www.facebook.com/TamsynGarreth) for regular updates.