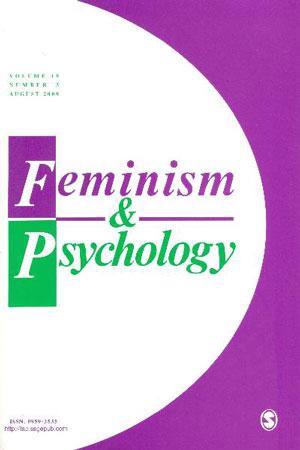 The journal Feminism & Psychology has established itself as the leading international forum for cutting-edge feminist research and debate in - and beyond - psychology. The editors, Nicola Gavey and Virginia Braun, recently contacted Prof Catriona Macleod to invite her to join the journal's Editorial Board. Board members contribute through an engagement with, and promotion of, the activities of the journal.This prestigious invitation is clearly in recognition of the important research Catriona has published around termination of pregnancy, adolescent sexual and reproductive health, and gender issues.
The journal's principal aim is to foster the development of feminist theory and practice in psychology and beyond. It publishes high-quality original research, theoretical articles, and commentaries.Feminism & Psychology seeks to publish work from scholars, researchers, activists and practitioners at all stages of their careers who share a feminist analysis of the overlapping domains of gender and psychology.
More information about the journal is available at http://fap.sagepub.com/.