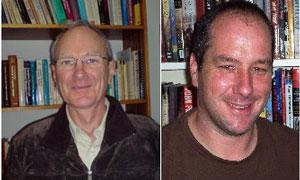 The latest issue ofAdvances in Cognitive Therapy contains an article by Professor David Edwards and Dr. Charles Young of the Department of Psychology in collaboration with two colleagues who are clinical psychologists in Cape Town.This newsletter is published jointly by the International Association of Cognitive Therapy and the Academy of Cognitive Therapy (of which Professor Edwards is a Founding Fellow).
Entitled, Cognitive therapy in South Africa: an update, the article draws on recent research by Professor Edwards and Dr. Young as well as material gathered for a book chapter written by all four of the authors. This is part of a book entitled CBT outside the Western World: Research, practice and future directions which is currently in Press.
The article points out that some of the significant contributors to cognitive-behaviour therapy (CBT) in the 1950s were South Africans who subsequently developed their careers in the USA. Today, as CBT becomes increasingly established as an evidence-based treatment for a range of psychological problems, many CBT interventions are easily transportable to a range of cultural settings in South Africa.
To view the newsletter click here.