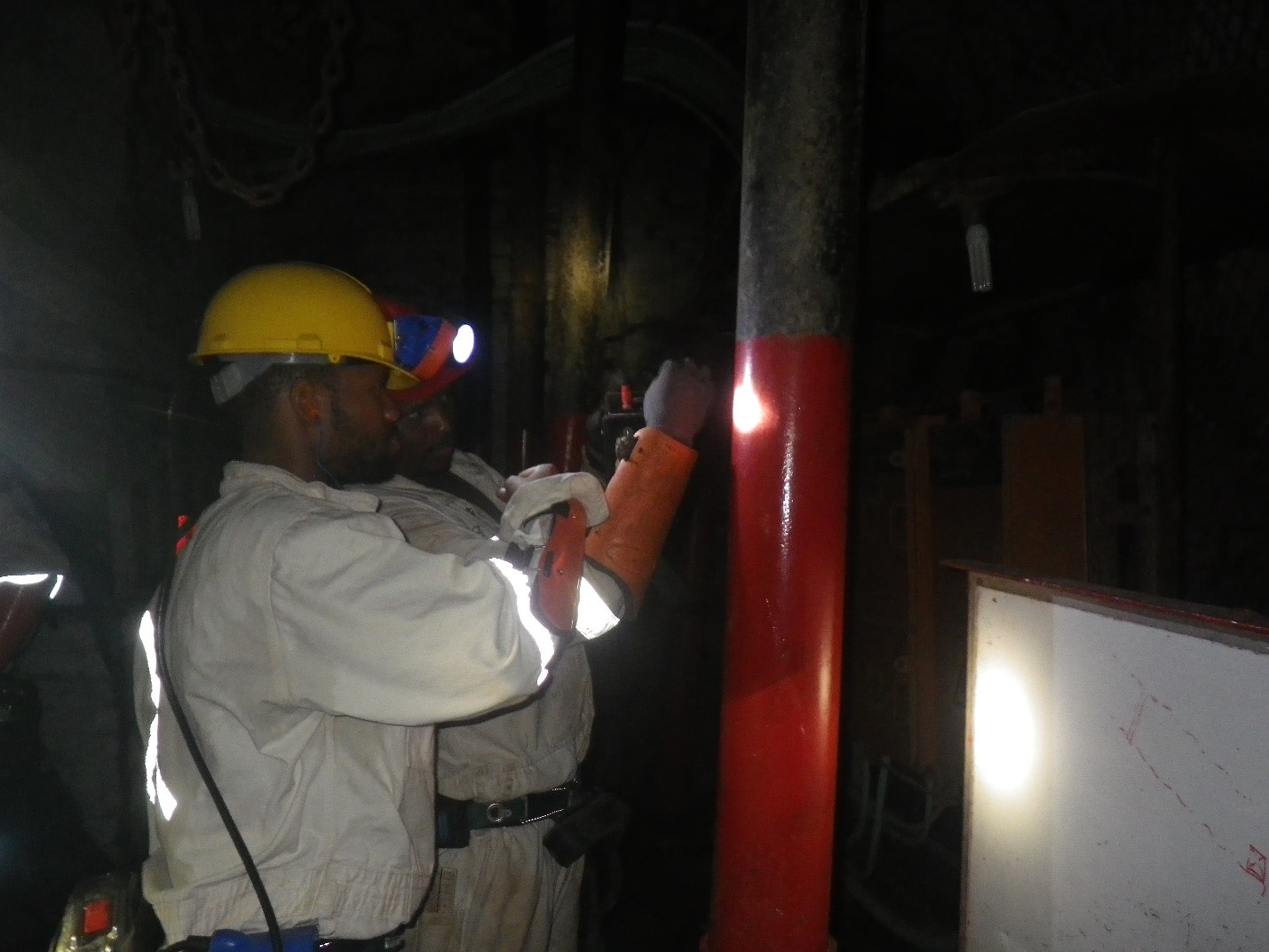 Our Honours Org Psych group were lucky enough to get the chance to visit Mponeng Mine of Anglo Gold Ashanti and for all of us, it was our first time underground. The only exposure or experience of mining that any of us had was from the media so we jumped at the chance to actually be allowed to go underground. It was also really useful for our research projects, as we all were dealing with data relating to mines and work that is done on them. We had the chance to meet a number of people in the mining, human resource and organisational psychology industry. This was a welcome change from the usual environment of academia that we are used to.
Some of the highlights of the trip include:
The sheer amount of work and planning that goes into the running of a mine goes largely unknown and unnoticed.
When I first read about Mponeng l just thought to myself digging a mine that deep is just a disaster waiting to happen. However after visiting the mine and getting the chance to go underground that perception l had changed. There is a lot of work that goes into mining from selecting the right people for the job to getting the results. I got to appreciate all the hard work that goes into it. I got a chance to use the water jet to clear rock it was an amazing experience. While another one of my group members got to detonate actual explosives underground.
Not only did we get the chance to go underground, we also had the opportunity to meet the Vice President of Human Resources of South Africa, Butiki Loliwe, the General Manager Surface Operations and Mine Closure, Kelepile Dintwe and many HR practitioners in which they shared their experience in the mining and how they got to where they were. They also let us share what our individual projects were about and seemed to show a lot of interest in them and were also kind enough to share their contact details with us should we need any help.
We also met the company's Industrial Psychologist, Ntokozo Khoza, who shared with us what her duties entail and the type of systems she uses for her assessments. It is fair to say that many of us were 'confused' in the kind of career paths we would like to follow and Ntokozo was kind enough to give us some advice in terms of careers and school which we felt was very helpful.
It was a great experience and I will always remember the words Kelepile Dintwe when he said that the most important part of our journeys is that we "Enjoy life".
This was a once in a lifetime learning opportunity that my group members and I will always hold dear. Many thanks goes out to Anglo Gold Ashanti along with our supervisor Dr Grant Freedman for providing us with this experience.
Vuyani Madikane, Vimbai Zingoni, Michelle Chikutu & Keolebogile Namane
Hons Org Psych Students, 2019.