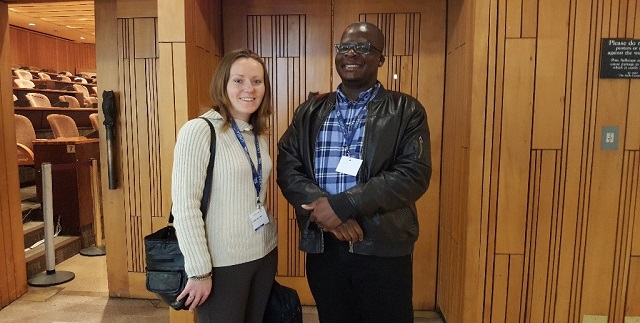 Rhodes > Psychology > Latest News
Postgrad student, Ms Logan Mclaren, attends Higher Education International Conference in Pretoria
Date Released:
Wed, 16 August 2017 15:47 +0200
On 16 August 2017 Ms Logan Mclaren, an organisational honours student, attended the Higher Education International Conference for Changing the dynamics of HE in South African Universities held at UNISA in Pretoria. Ms Mclaren presented a paper on the transferability of skills within the transformation of higher education institutions. The conference was well attended and Ms Mclaren said she had the pleasure of meeting some influential and highly regarded professors and associates such as Adam Habib, Achille Mbembe and many others.
Ms Mclaren expressed her thanks to her supervisor, Sandiso Bazana, for assisting her in achieving this great opportunity and more importantly the Research Office for funding they provided to help her get to Pretoria and attend the conference.
Source:Mr Sandiso Bazana