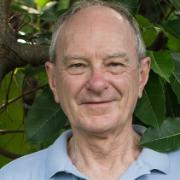 Rhodes > Psychology > Latest News
Professor Dave Edwards elected President of International Society of Schema Therapy
Date Released:
Tue, 28 February 2017 12:40 +0200
Schema therapy is an integrative approach to psychotherapy that draws together relational, experiential and cognitive-behavioural approaches to dealing with complex human problems. In 1984, while doing a post-control fellowship in Philadephia USA, I was fortunate to meet Jeffrey Young who developed it, and I closely followed publications on schema therapy from then on. I am a member of the International Society of Schema Therapy (ISST: www.schematherapysociety.org ) and have been offering an ISST accredited training program in schema therapy for professionals for several years. But I was surprised when senior colleagues suggested I stand in the presidential election in September last year!
I feel very honoured to have been elected ISST President and hope I can serve the schema therapy community well in that capacity over the next two years. Apart from my experience as a schema therapist and trainer, I can also draw on what I learned at Rhodes as Head of Department of Psychology about how to run meetings and how organizations work!
So my retirement has been very busy! I continue to write and publish and recently worked as co-editor of a book with Daniel Fishman from Rutgers in the USA, with whom I had co-authored an article on case study method. Dan was the leader of this project but I was privileged to be able to make my contribution to it as a co-editor and co-author of two of the chapters. The book, entitled Case Studies within Psychotherapy Trials was published last month by Oxford University Press (https://global.oup.com/academic/product/case-studies-within-psychotherapy-trials-9780199344635). It's important to me to publish clinical case studies myself, sometimes my own, sometimes with colleagues and former students. If you like reading clinical case studies several are available on my Researchgate page: https://www.researchgate.net/profile/David_Edwards16/publications
Source:Psychology