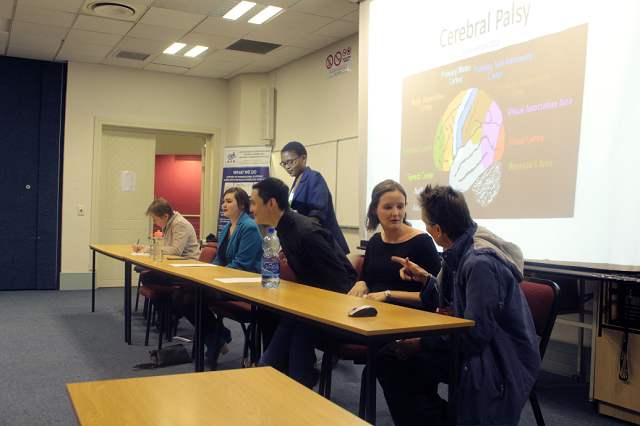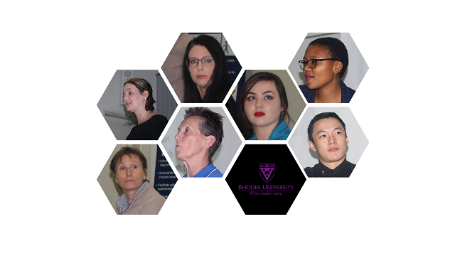 ‌‌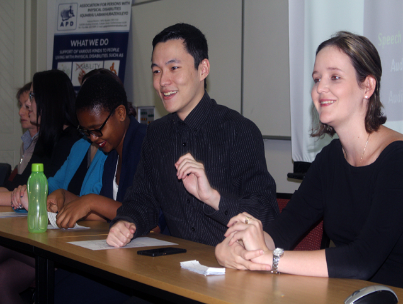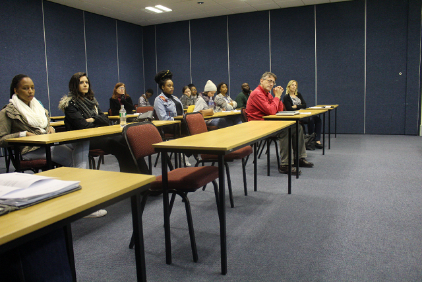 ‌
Five Psychology Students [Lane Tao, Zizipho Ludidi, Heather Thorne, Grisel Pretorius and Samantha Johnson] contributed to Disability Week at Rhodes University by giving a presentation based on their experiences gained from a service learning course they are enrolled in. The course 'Childhood Disability and Mental Health' provides students with an introduction to childhood disability in South Africa, with an emphasis on developing a psychological understanding of childhood disability in context. The course focuses largely on children with neurodevelopmental disabilities (Cerebral Palsy in particular) living in disadvantaged contexts in and around Grahamstown and provides students with an understanding of the impairments that are normally associated with CP as well as the importance of the environment in terms of either disabling or enabling daily living. As this is a service learning course, students learn from particular children with CP and their caregivers about their unique impairments, their unique environments and the interactions between the two.
Students are required to visit an allocated caregiver and child in their homes once or twice a week for the duration of the course. As a result of what they learnt from these visits, students offered an interesting presentation that included drawing attention to the barriers faced by the caregivers and their children, and in particular how society contributes to these barriers through considerable prejudice.
The course is made possible by the working relationship developed with the Association for Persons with Physical Disabilities (APD – specifically Francine Mwepu, Zuki Gubevu, Fiona Semple and Catherine Letcher) and the team of therapists from the Department of Health – specifically Lara Bentley, Andrea and Sanelisiwe Sibanda. Their contribution to the success of this course is gratefully acknowledged.‌