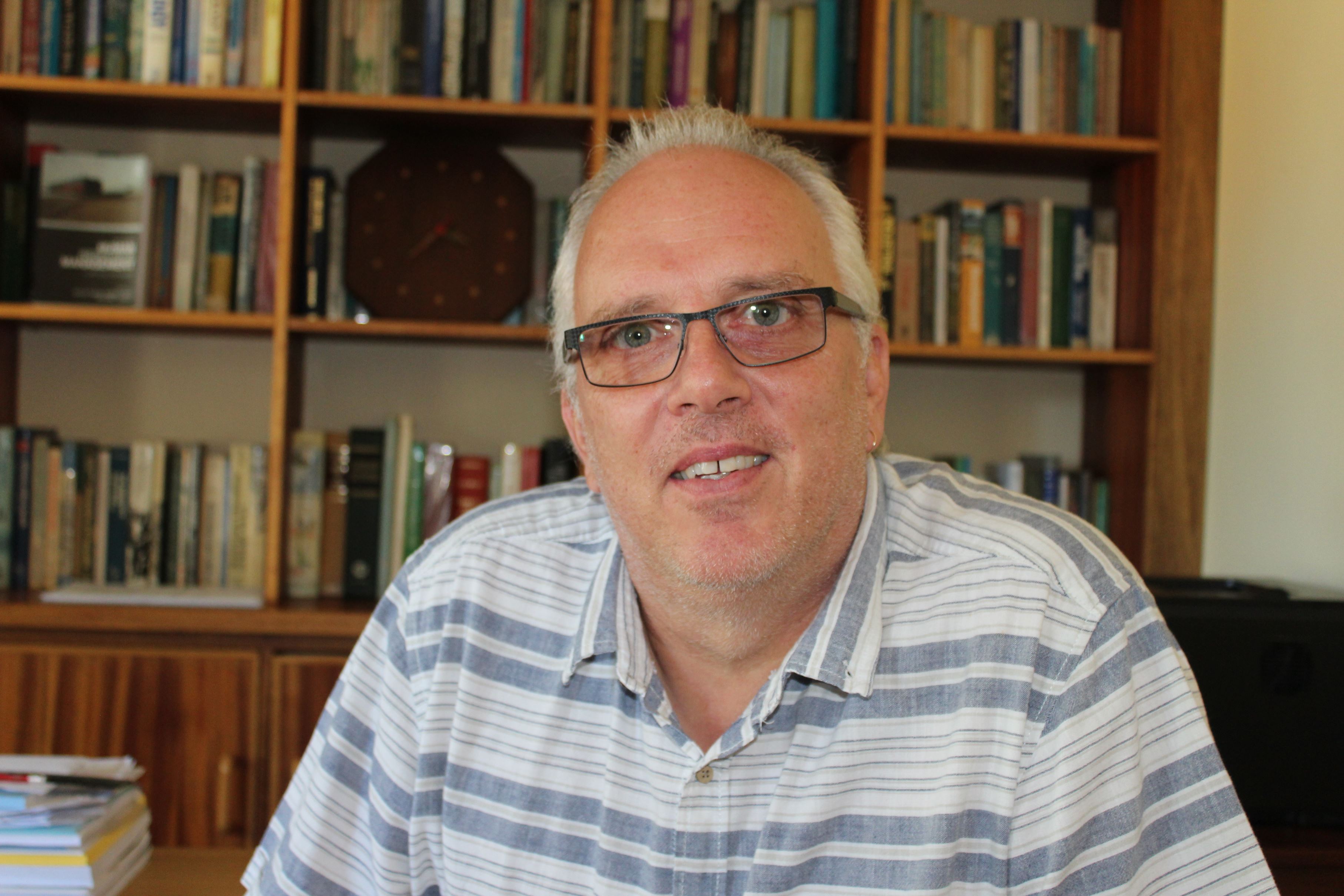 (LECTURER)
E-mail address: g.klerck@ru.ac.za
Office number: +27 (0)46 603 8831
GENERAL PROFILE
Gilton Klerck is the industrial relations specialist in the Department of Sociology. The sphere of industrial relations is a challenging and dynamic field of study that attracts a considerable proportion of the department's under-graduate and post-graduate students. Given the profound impact that legislation has on the employment relationship, a proficiency in law is indispensable for teaching and researching industrial relations. Gilton's legal background combined with his sociological training means that he is uniquely qualified to offer comprehensive courses in industrial relations. Gilton pioneered the socio-legal analysis of subcontracting and outsourcing in South Africa. His published work is widely cited in national and international publications. He is also a leading scholar of industrial relations in post-independence Namibia.
Gilton is currently the course coordinator for the Masters programme in the Department of Sociology and a member of the post-graduate selection committee. He acts as an external examiner for several South African universities. He also serves on the review panel of local and international journals as well as acting as a referee for the National Research Foundation. Professionally, Gilton is a member of the South African Sociological Association and an advocate of the High Court of South Africa.
In addition to his academic work, Gilton is actively involved in the trade union movement and civil society groups. He wrote manuals on current labour legislation (with funding from the Department of Labour) for workshops with employees and shop stewards. He has conducted research, with direct policy relevance, for the Eastern Cape Socio-Economic Consultative Council in Bhisho and the Labour Resource and Research Institute in Windhoek. He presented seminars to community and trade union leaders at both the Institute for Social and Economic Research's annual Summer School and the Nelson Mandela Metropolitan University's Labour and Development Programme. Gilton also serves as a management committee member for the East Cape Agricultural Research Project in Grahamstown.
TEACHING AREAS INCLUDES:
Industrial relations
Sociology of the labour market
Research methodology
Trade unionism and comparative labour history
Sociology of work
Labour law
POST SUPERVISION AREAS INCLUDE:
Collective bargaining
Skills development
Industrial action and dispute resolution
Trade unions
Human resource management
Corporatism
Occupational health and safety
Comparative industrial relations
Workplace restructuring
Casualisation and externalisation
Minimum wages
Labour law
INTERESTS INCLUDES:
Industrial relations
Labour markets
Trade unions
Workplace restructuring
Innovation and industrial networks
Casualisation and externalisation
Neoliberalism
Minimum wages
Value chains
Labour law
Critical realism
RECENT PUBLICATION INCLUDES:
Klerck, G. 2007. "Labour Regulation in Namibia: from 'Colonial Despotism' to 'Flexible Taylorism'" in C. Brewster & G. Wood (eds.) Industrial Relations in Africa

. London: Palgrave Macmillan.

Klerck, G. & Naidoo, L. 2007. "The 'Bite' of a Minimum Wage: Enforcement of and Compliance with the Sectoral Determination for Farm Workers" South African Journal of Labour Relations

31 (1).

Klerck, G. 2008. "Industrial Relations in Namibia since Independence: Between Neo-Liberalism and Neo-Corporatism?" Employee Relations

(30) 4.

Klerck, G. 2009. Regulation and Flexibility: Industrial Restructuring and Labour Market Segmentation in Namibia, 1990 – 2000

. Berlin: VDM-Publishing.

Klerck, G. 2009. "Industrial Relations and Human Resources Management" in D. Collings & G. Wood (eds.) Human Resource Management: A Critical Approach

. London: Routledge.

Klerck, G. 2009. "Rise of the Temporary Employment Industry in Namibia: A Regulatory 'Fix'" Journal of Contemporary African Studies

(27) 1.

Klerck, G. 2009. "Theory in Industrial Relations: A Regulationist Approach" South African Journal of Labour Relations

(33) 2.

Klerck, G. & Sycholt, M. 2010. "The State and Labour Relations: Walking the Tightrope between Corporatism and Neo-liberalism" in C. Keulder (ed.) State, Society and Democracy: A Reader in Namibian Politics

(2

nd

edition). Windhoek: Macmillan.

Klerck, G. & Naidoo, L. 2010. "Minimum Wages in the Agricultural Sector: Division and Change" in L. Heinecken & H. Prozesky (eds.) Change, Challenge and Resistance: Reflections from South Africa and Beyond

. Newcastle upon Tyne: Cambridge Scholars Publishing.

Dibben, P., Klerck, G. & Wood, G. 2011. Employment Relations: A Critical and International Perspective

. London: Chartered Institute of Personnel and Development.

Klerck, G. & Naidoo, L. 2011. "Minimum Wages in the Agricultural Sector: A Regulatory 'Shock'?" in G. Ruiters (ed.) The Fate of the Eastern Cape: History, Politics and Social Policy

. Durban: University of KwaZulu Natal Press.

Klerck, G. 2012. "Firms, Markets and the Social Regulation of Capitalism in Sub-Saharan Africa" in G. Wood & M. Demirbag (eds.) Handbook of Institutional Approaches to International Business

. Oxford: Edward Elgar.
Last Modified: Mon, 04 Apr 2022 07:38:33 SAST