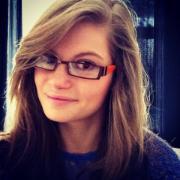 Natasha van Blerk. From Harare, Zimbabwe. Studying Bachelor Social Science.
My research is based on "child sex trafficking within the Eastern Cape".
Looking at the local awareness of the topic and reports of missing children, looking at an anonymous case study of sex trafficking within Africa. This topic has always interested me as well as the fact that many people are not aware of the urgency of such a topic.
Last Modified: Thu, 29 May 2014 08:39:33 SAST