Sociology Honours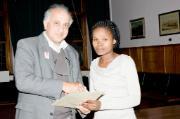 My name is Ramathetse Belinda Matabane. I am from Limpopo province, Polokwane. I am currently doing my Honors in Sociology. My research topic is the impact of media on women's identity. The question that the research aims to address is: how music videos' sexualisation of women affects young women's perceptions of themselves. My research focus on the following three aspects: advertisement, sexualisation and effects. The research questions whether or not women are passive when it comes to media consumption. Secondly the element of choice in women's actions when it comes to sexualisation and objectified nature in advertisement will be questioned to see if women are really empowered in doing that, thus is it an individual choice or a social effect because of male gaze. The research will also attempt to find out if men and women are equally objectified.

10F3464 Ferreira, MR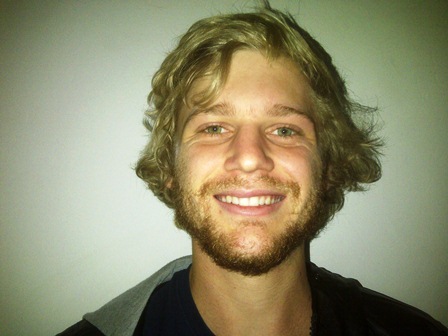 I was born in Durban and have lived there all my life; apart from when I am studying at Rhodes University. I am currently studying general sociology honours after completing my Bachelor of Social Science in Economics and Sociology. I am particularly interested in matters of development, the environment, and socio-economic problems. I hope one day to be able to contribute to the knowledge base that aims to alleviate poverty, reduce inequality and create jobs for the poor. I am also very interested in the concept of sustainability, especially in the environmental sense. As such, the concept of environmentally sustainable development in South Africa is of interest to me. My research project is on the commodification of water and the increased consumption of bottled water rather than tap water, focusing on determining the underlying social factors that have created this.

09H1442 Hanbury, CHM
Catherine is originally from the KZN Midlands near Pietermaritzburg. After graduating with a Bachelor of Social Science in Psychology and Sociology, she completed a Post Graduate Certificate in Education (PGCE) and is now a qualified teacher for the Intermediate Phase. This year she is doing her Honours in General Sociology and Tutoring 1st year Sociology students.
10H0444 Hoepfl, JML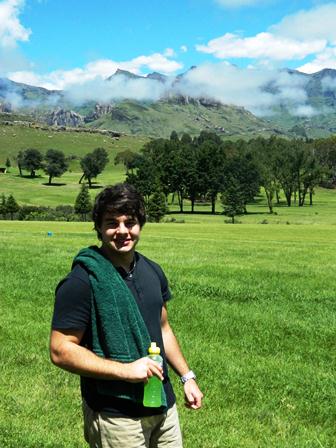 I graduated last year with a BA in Sociology and Politics. I am interested in carrying out my honours studies in the region of Environmental Sociology, particularly looking at the environment, tourism and local communities. I am from Pietermaritzburg and enjoy sport such as rugby, squash and golf. I hope to continue my studies through to Masters level in the near future.
10K5984 Kabali-Kagwa, FVK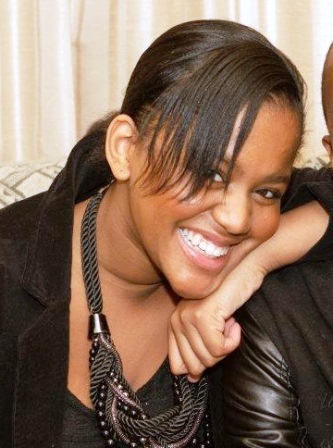 I am Ugandan who was born in Namibia and I have lived in Cape Town since I was two. So technically I am also a South African, or at least that's what my I.D. says. I am currently doing my Honours in Sociology. The research I will be doing this year will be investigating South African students' perspectives on other African students with a focus on Rhodes University. South Africans are often accused of seeing themselves as separate from other Africans, but how true are these accusations? And if it is indeed true, how are these views fostered and perpetuated? These are the questions I will be investigating in my research.
10M3422 Madzivire, SC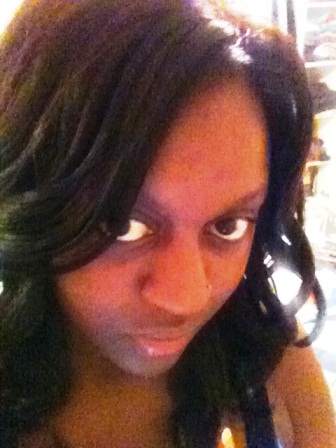 I am currently studying towards an honours degree in Sociology. I completed my undergraduate in 2012 with Organizational Psychology and Sociology as my majors. I am mainly interested in issues concerning the youth, such as teenage parenthood and drug use, and also children's rights in Zimbabwe. After completing my studies I would like to work in an NGO and provide neglected or orphaned children with a brighter future.

08M2346 Makwetu, N
10M0168 Mbokazi, NNM
I believe that I am a very helpful, caring, calm, confident and influential individual. I pride myself in how passionate I am about service. I am a peoples' person and actively involved at Rhodes University and hold positions in leadership, I am also involved in youth development at church as my religion comes first to me in all I do. I enjoy giving back and the main reason why I applied to university was because I believe I have an obligation to get an education and give back my community and country at large. I guess something about Albert Einstein's quote "Only a life lived for others is a life worthwhile" has always stuck with me. I believe everybody can be great because anybody can serve. You do not have to have a college degree to serve. You only need a heart full of grace. A soul spawned by love. My research dissertation is on the land reform programme in South Africa.
10N7406 Nkosi, NM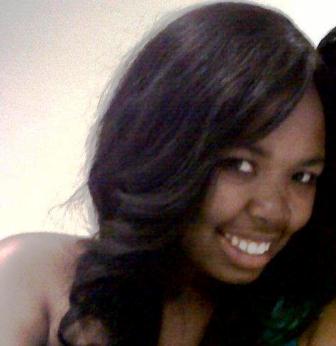 The main objective for my honours dissertation is to explore the daily living conditions of foreigners living in Alexandra Township in Johannesburg, especially 5 years after the xenophobic violent attacks in 2008. I will be investigating whether conditions have improved or actually worsened between the foreigners and South Africans residing in the township.
10W6462 Walaza, LR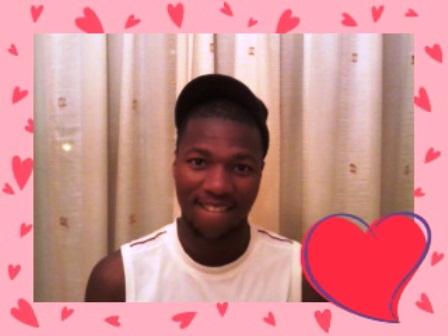 I'm guy of few words. I am currently doing my honours in the Sociology Department. I began at Rhodes University in 2010 and my 2 majors were Sociology and Psychology. The focus of my research project centres on Community Police Forums CPFs). The aim of the study is to explore the role and effectiveness of CPFs in Grahamstown East. Included in the study will be the challenges and constraints of CPFs, the nature of CPFs, and the relationship between the CPFs and the police.
13X2656 Xaba, MB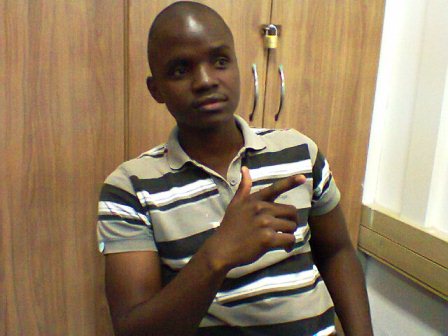 Hie there, my name is Mzingaye Brilliant Xaba and I enrolled with the Sociology department this year (2013). Prior to this I was at Fort Hare University and I completed a degree in Social Science, majoring in Development Studies and Sociology. I was then awarded with the Prestigious Andrew Mellon Foundation Scholarship to study towards an Honours degree in Sociology at Rhodes University. I was born and bred in Bulawayo, Zimbabwe and I was awarded the Prestigious Presidential Scholarship to study at Fort Hare University in 2010. I am interested in policy studies, sustainable development, affirmative action policies, social welfare, and land reform as well as other developmental issues.My Honours thesis is titled "An investigation into the effectiveness of the Child Support Grant(CSG) in Chris Hani communities as a measure of alleviating poverty". the intent of this study is to evaluate the effectiveness of the child grant policy as one of the measures to alleviate poverty in South Africa, with particular reference to Chris Hani communities. The objective of this paper is to contribute to a more holistic understanding of the effects of child grant policy and most importantly, to come up with innovative ways about the policy in question, so as to bring about improvements in the policy model, so that it can be an effective model.
Sociology Honours (Joint)
09M3201 Mothupi, FM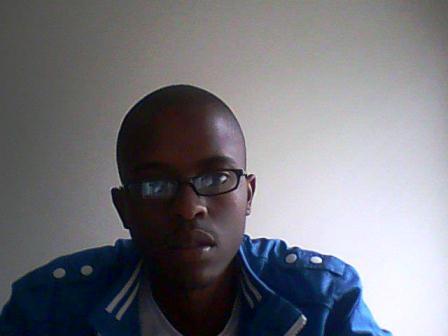 I am 21 years old and from Polokwane. I completed my undergraduate degree in 2012 for which I majored in Sociology, Geography and Environmental Science. I am currently doing Joint-Honours in Sociology and Geography. I am interested in urban and rural development issues but particularly agriculture, agrarian change, environmental issues, rural livelihoods and poverty.
Sociology Development Studies
13K1996 Kane, M
My Name is Moctar KANE; I am a Malian and I am doing my BSSH (Bachelor of Social Science Honours) at Rhodes University. You might wonder why a student from a French speaking country comes to an English speaking one to study. Since much younger, I have been interested in and critiquing how developmental issues are addressed in my country, especially in the education sector. And my dream to bring change led me here to Rhodes, where I am also doing my research on inequality and education, in order to further my understanding and gain knowledge that can help me achieve my dream. And I am sure to be returning home with that knowledge I need.
09S2392 Sithole, TT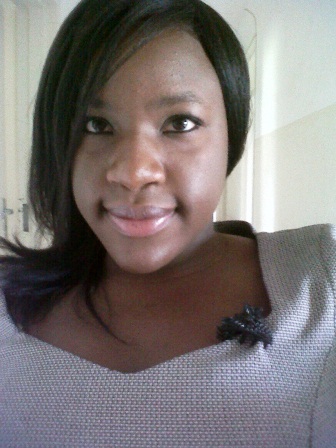 I am a proud Zimbabwean from Harare, who studied a Bachelor of Social Science degree majoring in Political and International Studies, Organisational Psychology, and Industrial and Economic Sociology at Rhodes University since 2009. I am currently studying my Honours in Development Studies in the Sociology Department as well as being the Class Representative and tutor in the department. My area of interest is the impact that Non-Governmental Organisations have on the local culture and traditions of the organisation they are assisting as well the social, political and economic effects these NGOs have on the local community. This is an area of importance to me and my research will look at the conditionality tied to foreign aid for social development and poverty reduction purposes, the consequences that come with it, as well as the subsequent reliance a community develops towards foreign aid as opposed to local government aid or communal assistance. My research will be centred on NGOs operating in South Africa.
Ind & Eco Sociology Honours
09M0391 Machaka, KSE
I am from Dendron in Limpopo. I'm doing honours in Industrial Sociology. My research topic is "the impact of minimum wage in the hospitality industry". If I had a choice between working and studying, I will choose studying simply because I value education. You want to know my secret I'm not really that smartJ. But the truth is "I'm nothing without God".
09M2968 Maema, M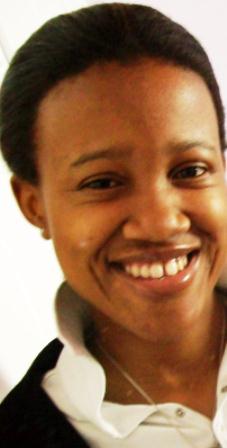 I am currently doing my honours in Industrial & Economic Sociology. My research topic is on the General Working Conditions in the Textile Industry: A Case Study in Lesotho.
09M5132 Maisiri, LJ
I am from Zimbabwe and I'm currently doing my honours degree in Industrial Sociology. I have been studying at Rhodes University since 2009. I did a Bachelor of Arts degree majoring in Industrial Economical Sociology and Legal Theory. My interest lies in issues that overwhelm workers largely in the informal sector, who are plagued by the serious issue of minimum wages (the wages are too low or they are not even receiving the stated stipulated amount). In line with that I will also be looking at their working conditions at the work place and their type of livelihoods.
13M4564 Mazarura, TM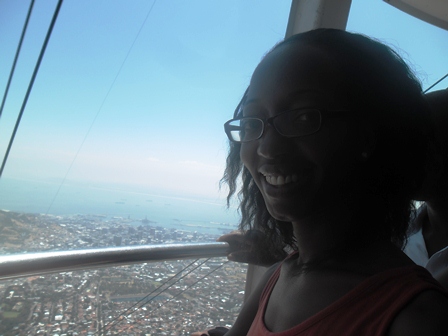 I am a Zimbabwean. I love volleyball. I am doing Honours in Industrial and Economic Sociology. This is my first year at Rhodes University. I did my undergraduate degreee at the University of Cape Town. I am interested in the relationship between employers and employees. Who has more power over the other? I would also like to understand the laws and policies available for the protection of employees and how they are implemented in organizations. My research topic is on the relationship between casual contract workers and human resource development.
10M4101 Mwatcha, MP
I am from botswana, i am interested in the labour laws of south africa particularly the sectoral wage determination. In south africa, wages are generally left to employers and employees to determine for themselves. Where there are recognised trade unions, wages may be set through collective bargaining. Where there are no trade unions, employers may set wages according to the prevailing market trends. My resarch will be focusing on the impact of minimum wage on security guards, taxi drivers and domestic workers.
10N4500 Nene, SS
I am from Pietermaritzburg. I did my undergraduate studies at Rhodes majoring in Industrial and Economic Sociology and Political and International studies. I am currently doing my honours in Industrial and Economic Sociology. I am interested in exploring workers' perceptions, knowledge and thought about the impact and consequences of the economic negotiations and policies established between South Africa's government and the Washington Consensus, namely: the World Bank, IMF and WTO. I will also be looking into how these macro-economic and political negotiations impact the local economy and the everyday working relations within the work place. The research will be taking place in Pietermaritzburg, South Africa, in the manufacturing and distribution industry.
08N5361 Nkoana, LJ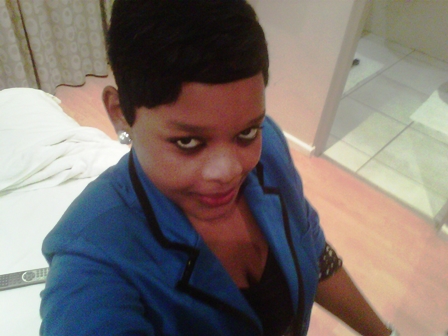 I am all the way from Limpopo province. I am currently registered for an Honours programme in Industrial and Economic Sociology. For my undergraduate degree I did Economics, Management and Industrial and Economic Sociology as my majors. My research topic is centred on the role of trade unions and their impact within the hospitality industry in South Africa. Exploitation, contract work and the dual purposes that trade unions tend to have, are all themes that have led me into conducting research around the chosen topic.
10N2882 Nxokweni, S
I am currently doing my honours in Industrial and Economic Sociology. My research paper will be looking at the use of aesthetic labour in recruitment and selection process: The case of Female waiters.
13S7983 Sihlali, NS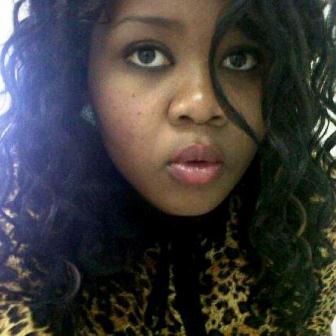 I am from Johannesburg, and this is my first year at Rhodes. I did my undergraduate degree at Wits University. My honours project is investigating if there is a link between hair weaves and African identity. I always want to do my best and excel to make me proud and my grandmother who raised me proud, but who passed away before she could see me get to where I am now.
Ind & Eco Socio Hons(Joint)
09N4925 Ntantiso, Z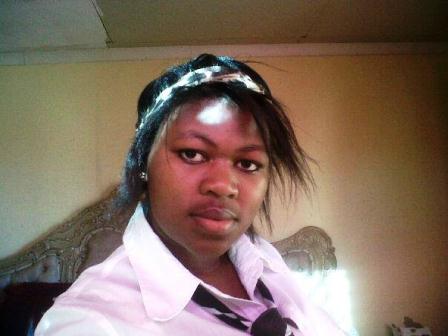 I am originally from East London. I have just finished my Bachelor of Social Science Degree here at Rhodes University in the year 2012 and I am currently doing joint honours in Industrial and Economic Sociology and African Language Studies. I have been at Rhodes for the past four years and have been involved in various programmes such as the Rhodes University Community Engagement Programme (RUCE) and Trojan Academic Initiative programme (which is basically about mentoring Bachelor of Arts Foundation students and helping them adapt to this new environment and warning them about the challenges they are bound to come across throughout their study period). Having been around first year students a lot, I got to understand that there is linguistic prejudice in higher education institutions as the students come from different backgrounds. It is my interest to research the experiences of linguistic prejudice by students from underprivileged backgrounds.
Last Modified: Mon, 07 Apr 2014 16:15:10 SAST